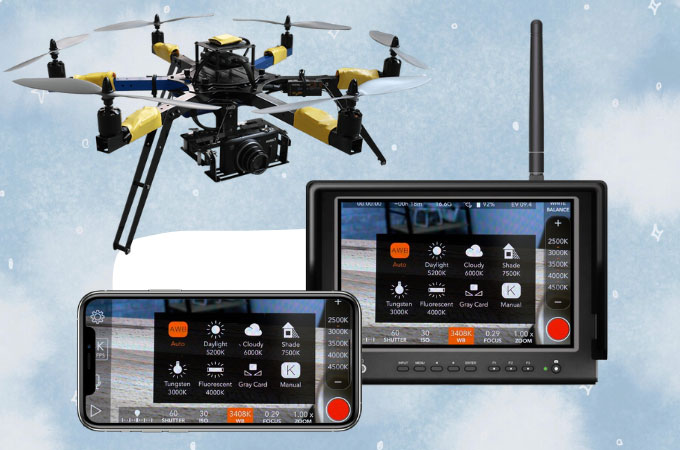 Drones are unmanned aircraft that can be of both personal and commercial use. These can also be a good help such as for intelligence, aerial surveillance, search and rescue, videography, delivery services, and many more. Since drones run on the Android system, you can cast your mobile device such as your iPhone on your drone's screen. If you want to display and mirror iPhone to drone, you can check the following screen mirroring apps for iPhone listed in this article.
Top 4 Tools to Mirror iPhone to Drone
ApowerMirror
You can easily start to screen mirror iPhone to drone using ApowerMirror. This amazing app is known for its superb mirroring ability that is highly available to almost all platforms and devices such as Android, iOS, and even on your drone that runs on the Android system. Aside from screen mirroring, you can also enjoy additional features such as taking screenshots, video recording screens, and making annotations using its whiteboard markers. All of these features are available together with their high-quality video resolution. To start using ApowerMirror as your tool, use the following steps below as your guide.
LetsView
Aside from ApowerMirror, you can also use  LetsView as your other tool to stream iPhone to drone. This tool is also considered as one of the best screen mirroring tools that you can get online. It also offers great features like ApowerMirror such as taking screenshots, video screen recording, and markers for annotation. It also offers a great mirroring ability with a great video resolution that does not lag or delay. What makes it different from the other top tools is that you can use this for free. Here are the steps that you need to follow to use LetsView.
TeamViewer
You can also have a look at TeamViewer to help you cast iPhone to drone. This amazing remote desktop controller offers you a secure mirroring and casting experience to any of the devices wherever you are. This is also one good tool because you can download and use it for free for non-commercial use. Moreover, you can also use the tools to access emails, files, and other applications. To know more about this amazing tool, just try it for yourself as you follow the steps listed below.
Anydesk
The last tool that you can rely on as you try to mirror and display your iPhone to your drone screen is the Anydesk. This is a remote desktop application that you can also download and use on other devices such as your iPhone and drone. It is also free for personal use and also offers a monthly fee for business use. You can enjoy privacy mode, whitelist, permission management, screen frame, and two-factor authentication as you do the mirroring process. Here are the steps that you can follow to use this tool.
Conclusion
All tools listed above are 4 of the top screen mirroring tools that you can use to display and mirror your iPhone to your drone fast and safely. With all the features they offer, these tools are certainly 4 of the best tools that you can rely on. If you want to use a secure mirroring tool, you can try ApowerMirror and LetsView.