I've been seeing tons of DIY instructional videos all over the net. Some of them are reliable while some of them are not. And I want to make a video tutorial myself to correct those videos that are misleading and does not make sense. The problem is I don't have an idea on how to make an instructional video, and which free video software should I use, any suggestion guys? Any respond is very much appreciated thanks!
Instructional videos are one of the hottest type of videos that were been shared through various video sharing sites all over the World Wide Web. Some of the tutorials may include the ways to make dance instructional videos, how to use iOS7, how to bake, and the like. Many people are now hooked to this kind of videos. However, the problem is that most of those who want to create instructional videos do not have an idea to make one. So without any ado, here are the best ways for you to make good instructional videos.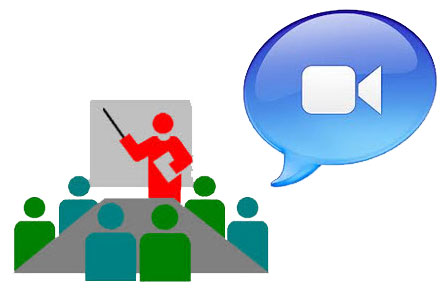 How to Make an Effective Instructional Video
Windows OS
RecCloud + Windows Live Movie Maker
In this method about how to make a tutorial video you are going to utilize a combination of free instructional video software. The first software is the RecCloud, this is a reliable web-based recording application that enables you to record anything that you see on your computer screen.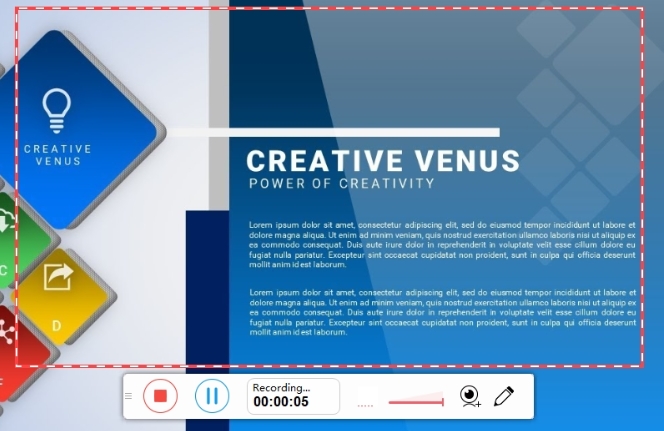 For example you want to record yourself while making an instructional video via PowerPoint, then all you need to do is to open RecCloud's webpage, hit the Start Recording button and wait for the recording tool to appear. Once it appears you can now start open your PowerPoint app. Now go head back to the recording tool and then set the recording frame along the whole PowerPoint app. When you are done with this, you can now begin with your recording by simply pressing the Record button, and begin with your tutorials. Moreover, if you want to add your webcam feed while recording, and then just click on the camera icon which can be found on the recording tool.
Furthermore, if you want to add some inscriptions, text, captions, and effects, then you can use our second free application which is the Windows Live Movie Maker. I bet most of you already have an idea about this program since this video editing tool is a built in app for almost system running under Windows OS. To furnish your recorded video, simply launch the Windows Live Movie Maker, import the video file that you will use for the project and you can select from various captions and effects that you desire. It is very easy to use even for beginners. With the combination of both app you can now also make an instructional video for YouTube in no time.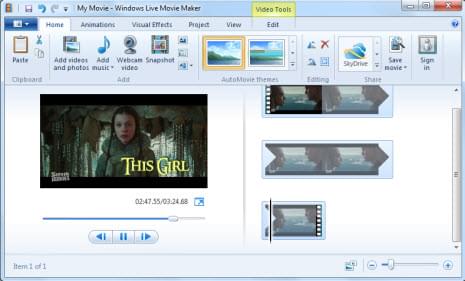 Mac OS
Apowersoft Mac Screen Recorder + iMovie
We all know that Mac OS has a different system compared with Windows and the others. If you use Mac computer, you are allowed to make use of a Mac OS compatible application which is the Apowersoft Mac Screen Recorder plus iMovie in making instructional videos.
Using Apowersoft Mac Screen Recorder is somewhat similar with the first recording tool that we discussed above. The difference is that this recording tool is made specifically with Mac OS along with an interface that is similar with other Mac apps. To start, all you need to do is to open the recorder select the part that you want to capture and press Record. Moreover, this app also enables you to add your own webcam feeds and you can add voiceover too by hitting the Audio Input and select Both which activates system sounds and microphone at the same time.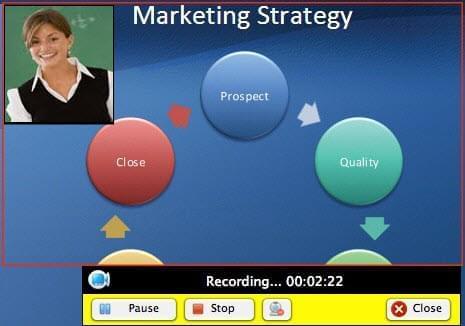 When you gather all of the necessary recordings that you want using the Apowersoft Mac Screen Recorder, you can now add details and effects to your video by using iMovie. This is a built in video editor for Mac OS so there is no need to download it. Just go to your computer's program and open it. Once it is opened, you can now import the video file that you will use. After that, drag the file into the project area and from there you can experiment with the things that you want to add to your video such as effects, captions, and text.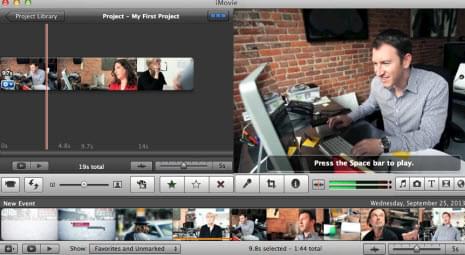 Making a good instructional video is not a tough task to do as many individuals are claiming it to be. By having a concept, gathering all of the necessary materials, and having the proper tools will enable you to make an instructional video without a sweat.