Decades ago, people like to record what they see and experience with a diary, while nowadays many of them switch to recording it with videos. Because not only they could to keep everything in real life, but also to capture the whole activity in virtual life. Jing is a famous screen recorder which enables people to capture everything happening on their screens as the form of images or videos, and then share those images or videos all over the web directly. Unfortunately, people are unlikely to choose Jing when they need to record the screen, let's have a Jing review to realize the shortages of Jing which fail to help people to make a desired video, because it fails short in some aspects:
Unable to record or convert the video in other formats but SWF.
Limit in recording video with 5 minutes restriction for unregistered users.
The recorded video could only be published to flash which is not supported by many portable devices.
I'd like to list other five Jing alternatives wishing they could make up the flaws in Jing. Let's watch the video below to learn how to use these applications to record screen.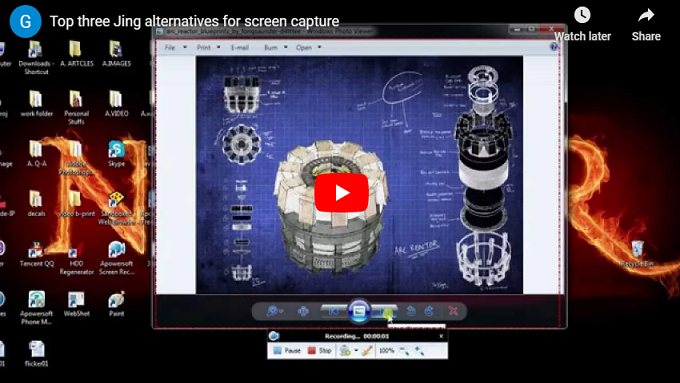 1. Apowersoft Free Online Screen recorder
This application is an ideal choice for the users who prefer free or web-based program. You can use it to capture the full screen or any desired part of the screen as image or video without time limit or watermark. Assuming that you need to record your presentation with audio and video, you can record the video and audio simultaneously to make it more intelligible. Moreover, during the process of recording, this screen recorder allows you to add shapes, colors, arrows and text to emphasize something important on the screen.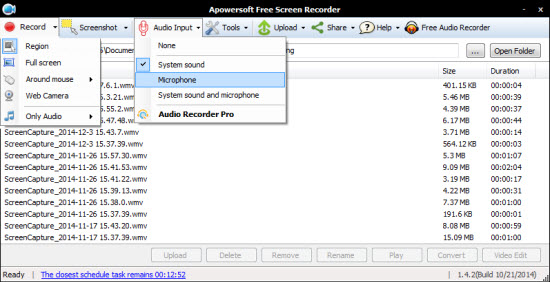 In addition, there're some smart tricks of using Apowersoft Free Online Screen Recorder you should know:
Schedule for recording video – In the case of recording HBO online TV, as we all know, the programs played on this site have certain time buckets. You can use the scheduler to create a task for recording the program, when you're absent from the computer.
Upload the video on YouTube – Instead of performing the tedious procedures of uploading the video to social network (Visiting the website> login> browse local video), this Jing alternative enables the user to upload the video directly just by clicking the "Upload" button.
The Pro version is also available which features more professional functions, such as trimming video, converting format, adjusting image effect, etc. Download and install it by clicking the below button.
2. Apowersoft Free screen Capture
If you prefer to capture a static image to record the screen, you can try Apowersoft Free Screen Capture. This application enables you to capture the full screen or any part of the screen as an image with high definition. In addition, you are also allowed to add some annotations or various highlighting marks on the captured image. If you want to share the captured image to social network, such as Facebook and Twitter, just with one click it could be done. Furthermore, a free cloud service is available for you to store your captured images.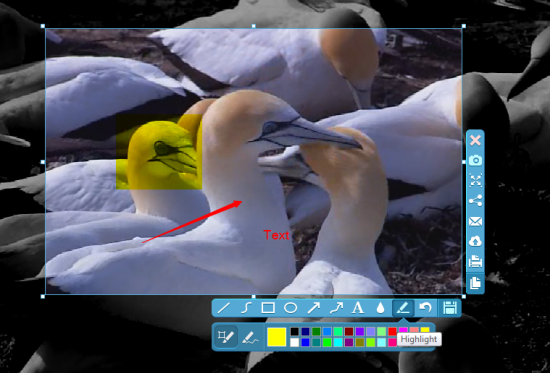 In addition, the pro version of screen capture allows you to use advanced screenshot, in which various image editing options are available. You can download it by hitting the below button.
3. Bandicam
Bandicam is a popular screen recorder which is equipped with advanced hardware accelerator and encoder. Therefore it could record game, music, video and any other activity happening on your screen. The recorded video could be save in the format of MP4 or AVI with HD quality. Screenshot is also available in this Jing alternative, for you can preset the output format of the captured images in BMP, PNG and JPG. Moreover, it features the DirectX/OpenGL window recording mode- A game-oriented recording mode, supports recording games and video players using DirectX. Plus, you should customize Max recording time before recording, otherwise, it would stop recording in 10 minutes.
4. Screenr
Like the first Jing alternative, Screenr is a web-based application, you can record your screen along with the audio input you need, such as system sound, microphone or the both. When you have finished recording, you can post the video on Screenr.com then the application will generate an embed code. You can directly use the code in forum threads or blog posts. It's also feasible if you want to publish the video to YouTube, after that you can download the video and keep it in your hard drive.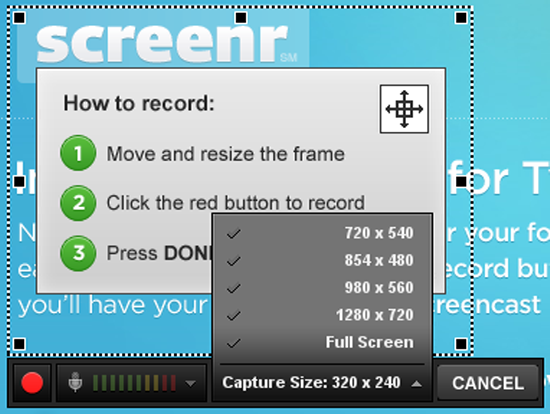 5. Movavi Screen Capture Studio
Although Movavi Screen Capture Studio is very professional in recording, it's indeed simple to use. Apart from the functions in recording the video and audio, this application provides multiple output formats, such as AVI, FLV, MP4, etc. It even supports to publish video in GIF dynamic image format. Unfortunately, you have to purchase to use this application. And during the trial period, there will be a watermark attached on your recorded video, which would be removed after you have purchased.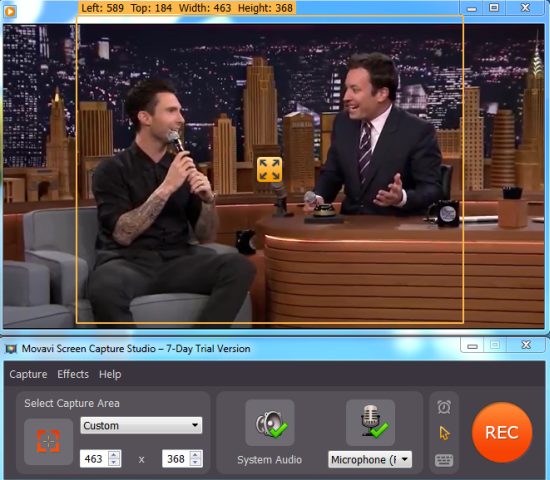 6. Snagit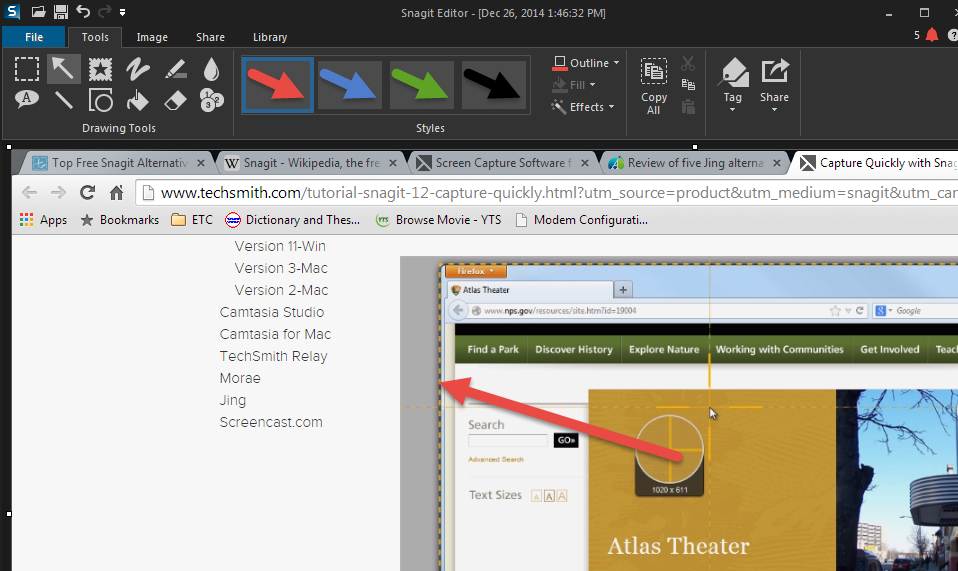 Another reliable Jing alternative is Snagit. This is a screenshot application that allows users to capture anything on their computer screen using different capture modes like: Scrolling capture, Window capture, and capturing a part of the screen. Moreover, this program also has a built-in editor which enables you to put annotations like lines, shapes, text, etc. It even has a video recorder in case you want to record something on your screen. But in spite of having all of these features, only the paid version of Snagit possesses all of these interesting features. And it's not convenient if you will just use it once in a while.

Conclusion:
Actually, all the screen recorders perform great in recording. Generally viewing the above Jing alternatives, it seems that Apowersoft Free Online Screen Recorder is the best one considering the functions and smart tricks comprehensively. You can enjoy the most useful functions without paying or registering.