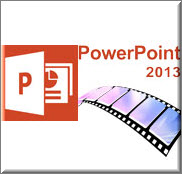 Making your PowerPoint presentation lively, creative and engaging by putting videos is made simpler with these step-by-step procedures that we are to give you. How to insert a video into a PowerPoint is no longer a fuss. Surely, every speaker, presenter or teacher love to make their presentations dynamic by adding videos in their presentations. Fortunately, today's YouTube is rich with content and information available where you can easily download anytime. Inserting your video into your PPT gives you a more organized, powerful and professional presentation on stage. Truly, with this simple and easy to do application gives you a winning presentation all because everything is organized and prepared.
Good tool to make a good video for PowerPoint
If you want to make your own video for PPT then Apowersoft Free Online Screen Recorder is a fantastic tool. It can make great videos with high quality. You can record your video along with audio on Windows or Mac computers for free. This tool is very simple with user friendly control buttons. You can easily edit and highlight important details on your video or audio. It has special functions such as Full-Screen, Custom-Screen recording modes and you can even capture photos directly from your Gchat and Skype.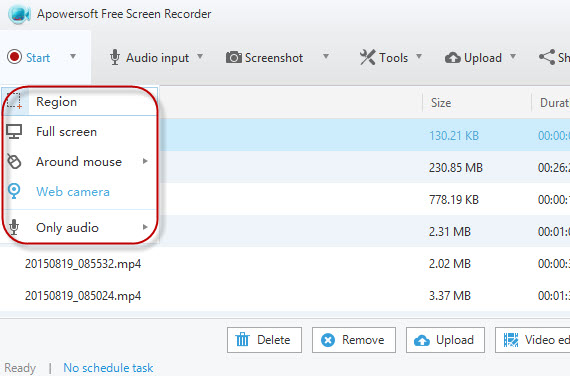 Apowersoft Free Online Screen Recorder is web-based screen recording program which makes it really special as it does not require you to download and install programs to your computer. While recording, you can polish your videos with its simple but powerful real time editing function. All you have to do now is make an artistic video or anything resourceful and creative to make your presentation powerful and appealing.
In addition, this online version also has a more stable and powerful version which named Apowersoft Screen Recorder Pro. It enables you to make video in high quality and save it in various formats. Besides, it also features taking screenshots, creating recording schedule tasks, uploading videos to FTP and YouTube, etc. You can feel free to download it from below.
How to insert video from hard drive into your PowerPoint Presentation
Nowadays, presentations are made energetic and active by using PowerPoint presentations. Inserting a video from your hard drive into PPT is as easy as counting 3, 2, and 1. We will show you how to do it whether you are using different PowerPoint versions such as the 2010 or 2013 models. Check out the following to learn how to insert videos into PowerPoint.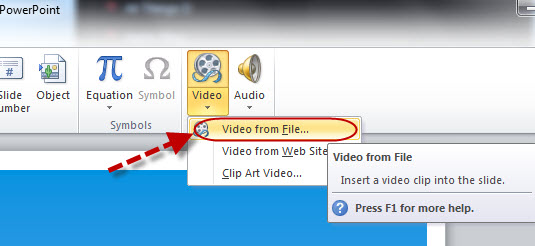 Select the slide where you want to show the video.
On the top navigation, click "Insert" and then choose the down arrow below the video icon. You will have three choices which are: Video from file, Video from website, and Clipart video. Choose and click video from file.
Navigate to the video that you want, click on it to highlight the filename and then click "Okay".
Now you get an alert box that asks you whether you want to play the movie automatically when you display the slide or when you want to click to display the movie. If you choose "when clicked" then video will play only when you click it.
To preview the movie to check it works, just click the icon at the bottom of the right corner of your screen. When everything is okay, press "Esc" button twice to go back to the normal view.
How to insert a YouTube video into PowerPoint
There are various versions of the PowerPoint such as the 2007, 2010 and 2013. This powerful tool is very much available, however, many of us have no idea on how to insert YouTube video into PowerPoint to make the discussion more creative and lively. The following will show you the step-by-step procedure in inserting YouTube videos from your hard drive either 2010 or 2013 versions: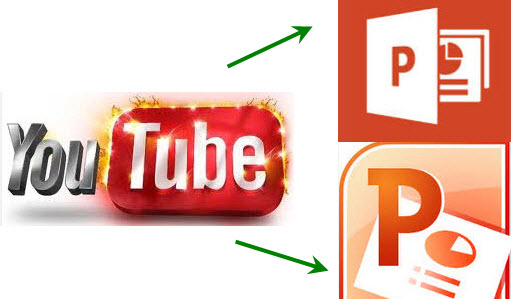 Insert a YouTube video in PowerPoint 2010
Select the slide from your PPT where you want to present the YouTube video.
Choose a video from YouTube. You can actually choose from millions of video contents to support your topic and presentation.
Go to embed button where a box opens with the embed code.
Copy the code and switch back to your PPT.
On the top navigation, click on the "Insert" tab.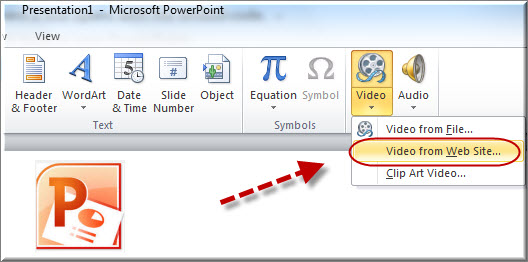 Click "Insert" and then choose the down arrow below the video icon. You will have three choices which are: video from file; video from website; and clipart video.
Choose video from website.
Paste the embedded code and then click "Insert".
To preview the movie to check if it works, just click the icon at the bottom of the right corner of your screen. When everything is "Okay", press escape twice to go back to the normal view.
Add a Youtube video in PowerPoint 2013
If you use PowerPoint 2013, perform the first five steps above and click "Insert" button. Then you are able to follow the steps below to continue: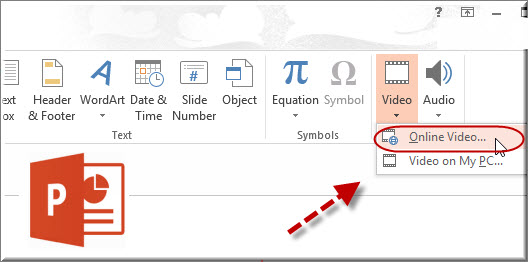 From the video icon, you can have two choices which are: Online Videos and Video from My Pc.
Choose Online Videos. From here, you are given choices such as the Bing Video Search, From a Video Embed Code and others.
Choose Video Embed Code and paste the embed code you copied from YouTube.
Run the video from your slide to check if it is working.
The same with PowerPoint 2010, you can customize the appearance of your video. You can add creativity by trimming the videos length, add features such as fade in and many more.
Insert a Video into PowerPoint on Mac
Video clips can also be imported into PowerPoint on Mac with ease. Select the "Home" tab and click the "Media" option on the "Insert" menu. It provides many tabs for you. You can embed a video located on the computer hard drive, Movies folder, iMovie or iTunes.

In addition, if you want to embed a video from Internet, like YouTube video, copy the link and check "Link To File" after selecting "Movie From File" option. Click "Insert" and a video stream has been inserted completely.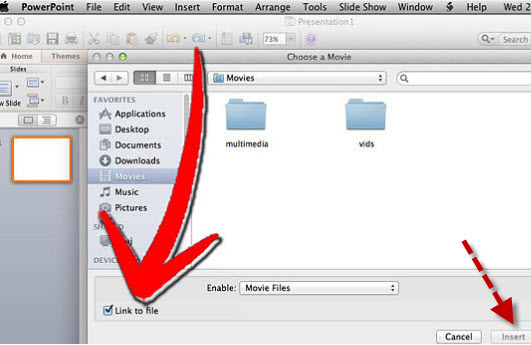 Inserting video into PowerPoint does not only make your presentation engaging and dynamic but it also makes you look more professional and prepared. When you show related topic on videos available from YouTube or from other sources, it can help you win your audiences' participation. Gone are the days when inserting video clips on your PowerPoint is too complex. Today, anyone can be creative and innovative with their presentation by inserting Youtube Videos, pictures, sounds, among others.