Have you ever wanted to grab something funny online to share with your friends immediately, but cannot download or save it directly from the website? And have you tried to explain something abstract to other people while making a video demo will sort it out? If you have come across the cases mentioned above, the most effective way is by using a program that can record screen on Mac.
There are several programs available for the simple activity of recording screen for your Mac. The most commonly used programs are ApowerREC, QuickTime Player, and Screencast-O-Matic. They are all free tools and let's elaborate these tools after the jump.
| | ApowerREC | QuickTime | Screencast-O-Matic |
| --- | --- | --- | --- |
| Easy to use | | | |
| Time limits | | | 15 minutes |
| System sound | | | |
| Make annotations | | | |
| Video uploading | | | |
Top Screen Recorder for Mac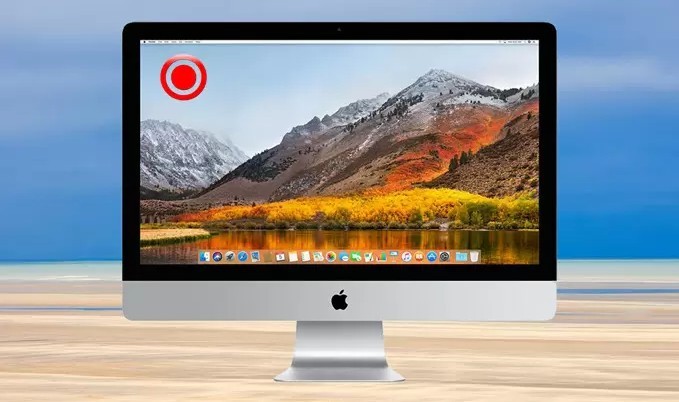 ApowerREC
To successfully record your computer screen on Mac, you can rely on a jam packed program called ApowerREC. This screen recorder is made to run on various Mac OS devices without interfering systems processes. In terms functions, this application supports recording Mac screen with webcam together with audio capturing of either system sounds or microphone. Its interface is neat that can floats around the screen if you wish or you can hide it on the corner.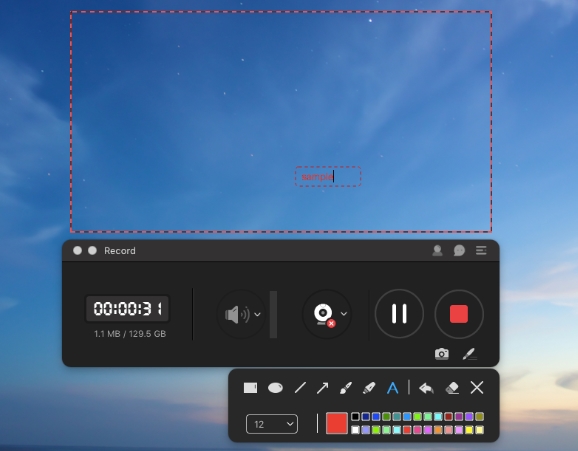 Upon recording a clip, you can add annotations such as text, lines, and arrows to make your video more instructive. In addition, it supports direct video uploading into well known video hosting sites such as YouTube, Vimeo, Dropbox, etc.

What makes this tool more interesting is that it offers extra functions, which are useful in efficiently recording your Mac screen. These include "Task Scheduler" and "Follow Recording". Both are helpful in recording your screen with minimal effort.
To know more about this app, simply hit this download button.
QuickTime Player
To take QuickTime Player as a video recorder, all you need to do is access the program in your applications, and launch it on Mac. It is very convenient that you don't need to install it first, but you do not have many options to set so that all the videos are recorded basically in the same standard. Therefore, to make your video more outstanding, you had better use another tool to modify it.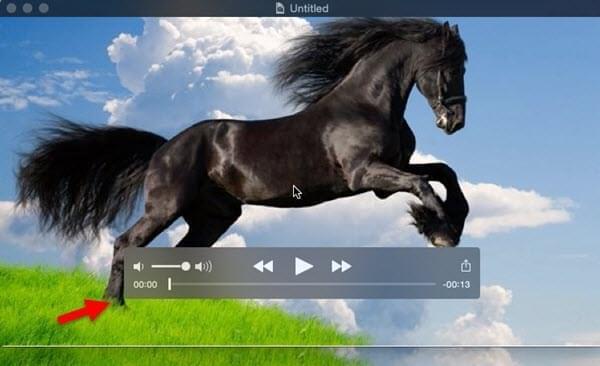 Screencast-O-Matic
Screencast-O-Matic is also available for Mac screen recording. After launching it, a black interface will pop out and you can see the options as well as set the region you want to record or select the full screen recording. After configuring the hotkeys and other settings, you will be prompted to start the recording soon. After completion, one can choose to upload file to YouTube or save in the selected folder. And the file will be stored as MP4, FLV, and AVI format.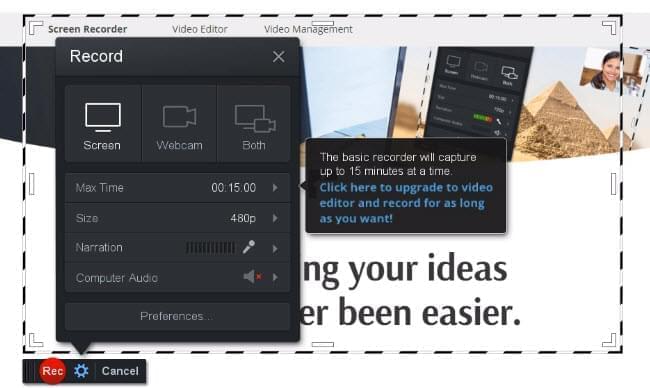 However, the free version does not support recording systm sound and the maximum recording time allowed is only 15 minutes and all videos recorded with their free Mac recording program is watermarked. Only if you purchase a Pro version, you will be able to record all the screen videos on your Mac that you want.
Among the three programs, the best free screen recorder for Mac can be ApowerREC. For it does have ample functions that include recording screen, plus it also supports adding annotations and uploading videos.