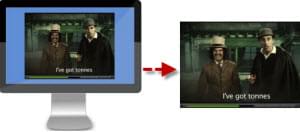 Do you admire those people who make videos for YouTube to share with the world? Have you ever had the thoughts to make videos and upload to YouTube by yourself? Then you need a screen recording program to ensure you capture screen video correctly.
You can capture screen video :
For business – it enables you to capture any screen activity displayed on screen, which makes it always being the first option to create tutorials or training videos to show company's service or products.
For teaching – it can capture all your actions of using some applications on your computer, so the teaching staff often uses it to create demo videos to make their students understand faster and better, meanwhile, the curriculum becomes more interesting.
For entertainment – it supports to record video games when you are playing on a computer, and save the video to standard video format file. In addition, you can use it to record funny video clips from the movie playing on the screen, and share with your friends around.
There are toolkit available in the market that can help you get the job done, but not all of them can make sure you capture video from screen with high quality. Some of them can even make your video fuzzy and blurry.
Therefore, you should be cautious to select the tool to capture screen video and audio, or YouTube will not permit you to upload successfully.
Apowersoft Screen Recorder VS Camstudio VS Camtasia
Apowersoft Screen Recorder
Apowersoft Screen Recorder is a professional and an easy-to-use screen recorder merging the best screen-shots technology into one. It has a clean and intuitive interface, so you can easily find its distinct functions in the main interface.
Except for its versatile recording ability to capture videos from screen with high quality, it also can help you convert the video to different format files while still keep the original quality. In addition, you can create schedule tasks to record a video at a fixed time just like a trigger.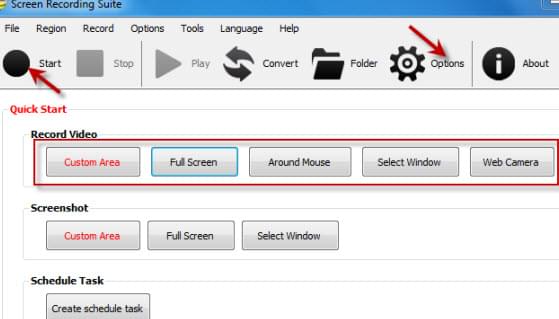 Camstudio
Camstudio is a notably free and fully comprehensive screen capture tool which only outputs video as AVI format. And it designs special tutorials to explain how to use their programs. Because it's free, many people choose to use it.
However, it's so complicated that you need much time to learn the tutorials to control this program. Unfortunately, the majority of them who are not the computer technology experts found it hard to handle well.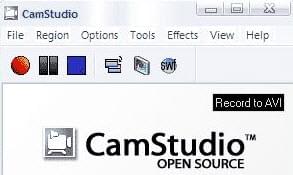 Camtasia
Camtasia is one of the most powerful screen capture software, which is well-known all over the world. It offers the most excellent features to create professional quality videos and edit great screen recording videos.
But the problem is that it's not cheap. It's a serious business software and you should pay a high price of 299 dollars, which raise many people's eyebrows.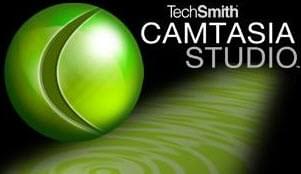 Summary: Apowersoft Screen Recorder, which achieves the balance, is your best option to capture screen video and audio. You know that YouTube has strict standards for uploading video, while this program can help you a lot.
The whole process of how to capture video on screen with Apowersoft Screen Recorder
Launch it and configure your recording settings in Options on the interface.
When you are ready to capture videos from screen, click Start and drag your mouse to select the area in rectangle. Or you can also click hotkey to start to record.
After capturing screen video, just click Folder to view the file. If you want to the video of another format, click Convert, select the file and click the video format you want.
Tips: you can use hotkey to capture screen video and audio in easy way, F6=Start Recording, F7=Pause/Resume Recording, F10=Stop Recording
According to the above process, you can capture screen video and audio successfully. Capture what you want from the screen and then upload to YouTube, you will also be a YouTube video producer.