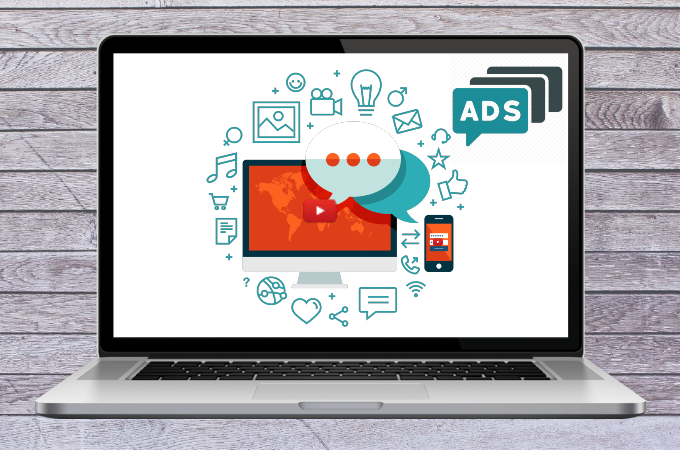 Facebook, Twitter, and Instagram have only grown in popularity in recent years because of their growing video content. With the trend nowadays, many entrepreneurs want to have their own commercial videos for the products or services that they offer. You can brand up and market your business much easier by having an engaging commercial video. So if you're wondering about the best tool that you can use to make a commercial video, check out this article. This article introduces the leading and most reliable online tools that you can use to produce an impressive commercial video.
How to Make a Commercial Video
LightMV
If you're looking for an excellent and free online video maker to create a commercial video, here is LightMV. This tool is also accessible from multiple platforms, including computer and smartphone devices. Furthermore, this tool provides a vast collection of well-designed video templates that you can use to produce a video for multiple purposes. The interface is great for first-time users because it's so easy to use. Not to mention, its new feature enables you to brand up your business by inserting personalized logos to the video. Check out the simple steps to make a commercial video online using LightMV.
On your computer, launch any web browser to visit its official website, or you can click the "Download" button alternatively to install the desktop version of the tool.
Second, select your desired video template for your commercial video to proceed with its editing function.
Tips: Click the picture below to watch this engaging commercial video template.

From here, click the "+" icon to upload the video clips and images you want to include in the commercial video.

After that, click the opening and closing "Text Box" to insert introduction and outro text to the video.

Then, go to the "Change Music" option and select the "Add music" button to upload your preferred background music for your commercial video.

Once done, click the "Produce" button to render the video. Lastly, click the "Download" button to save the commercial video on your computer.
Postermywall
Here is another online tool that you can use to create commercial videos named Postermywall. This online tool enables you to import images from Facebook, Google Drive, and Dropbox directly. Enhance your video with its extensive collections of free stock audio clips, videos, and photos. Moreover, you can also add text to the video to using its multiple collections of font styles and text layouts. When you are finished you can share your video directly to different social media sites. Here are the guidelines below on how to make a commercial video with this tool.
First, visit the official website of the tool using any web browser on your computer. Then, click the "Make a Free Commercial" button to select video templates.

After selecting a template, click the "Edit Template" button to start editing the video.

Next, go to its editing function to customize the video by adding media files, text, clipart, and background.

To add background music to the video, click the "Music note" icon and select the "+" icon to upload the audio clips you want to use.
Finally, click the yellow "Download" button on the upper right corner of the tool to save the video on your computer.
Animaker
Lastly, we have Animaker. This internet service enables you to create an animated commercial video easily. Also, it allows you to insert multiple elements into the video, including photos, videos, and animated characters to have an attractive video. As well as that, you can create your own personalized, animated characters to your liking. Besides the features mentioned above, it lets you edit and level up the content of the video with your colleagues and teammates. Follow the step-by-step procedure on how to create a commercial video using this online tool.
Open a web browser on your computer and go to the official website of Animaker to access its interface. From here, sign-in to its webpage using your Facebook and Gmail account to access its interface.

Then, click the "Create" button and select "Create a video" to select the template and continue to edit the video.

To start, go to the "Upload" option on the lower left part of the tool. Then, click the "Folder" icon to import the multimedia files you want to include.

Go to the left part of its interface to access its video editing functions that you can use to customize the video.

Once done, click the "Publish" button and click the "Download Video" button to save the video on your computer.
Conclusion
To sum it up, the tools mentioned above are the most powerful and beneficial web-based programs that you can use to produce a commercial video. However, we highly recommend LightMV because of its accessibility to different platforms, including computers and mobile devices. Aside from that, its intuitive interface can help you with how to make a short commercial video with great ease. For more suggestions, feel free to leave a comment below.