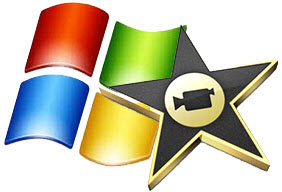 iMovie is a great video editing software that lets users create fantastic videos like a pro. Video clips and photos saved on the computer can be used in making a video. In order to beautify the video, it is better to add some melodic music and a variety of effects. However, iMovie for Windows is not yet available as it is only compatible with Mac.
If you are running Windows and you wish to create your own videos, you may need to use another application that is like iMovie. One of the best programs that you can use is Apowersoft Video Editor. This video editor also lets you produce professional looking videos.
How to Use iMovie Alternative for Windows to Create Video
This iMovie alternative for Windows is simple to use. It has great features while maintaining a user friendly interface, which is perfect even for beginners and those that are not technically savvy. It supports any format of videos, audio and photos that you can combine to create a personalized movie. Whether the files were taken from your camera, mobile device or downloaded online, they can be used for your creation.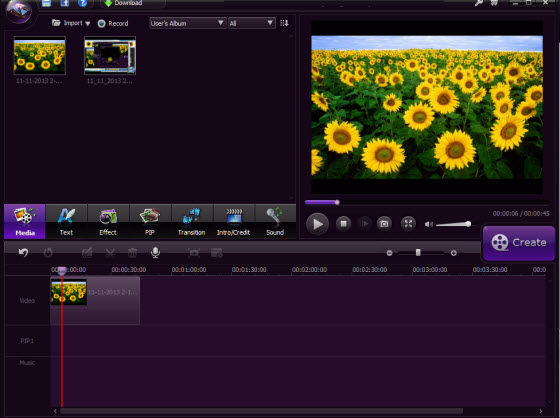 Now that you know what this video editor offers, you might feel really excited to try creating your first ever video. Here is a guide that would help you successfully complete your pilot project.
Import Photos and Videos
The first step for your video creation is to launch Apowersoft Video Editor. This iMovie for PC gives you two options on how to add photos, videos and audios to the application. You may click on the "Import" button and select the files that you wish to work on. You may also locate the files on your computer and simply drag and drop them to the media screen. It also has an option to record a video in case you have a web camera connected. Drag the files on the timeline section at the bottom of the window for editing.
Add Various Effects
Next, you are capable of adding some effects to your video. With just one click, you can make your project look even more beautiful with the different effects available. You don't need to have technical knowledge in manipulating videos to achieve amazing effects as this video editor makes it possible in just one click. Select "Effect" and drag your choice to the timeline.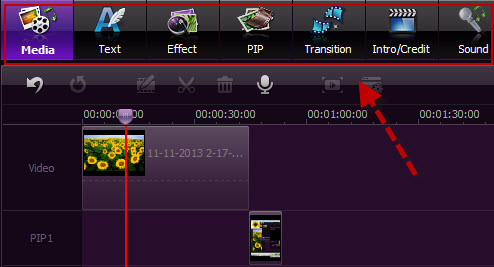 Personalize with Text and Music
You may also add text and background music to your video to make it more personalized. Click "Text" and choose from the options available. Drag the one that you like on the timeline. Double click the text icon on the timeline to customize your text and its style. To add music, drag the music file to the timeline from the media area.
Speed Up or Slow Down Video
Speeding up or slowing down the video would add up to its creativeness. You may slow it down for a more dramatic effect or speed it up in case you wish to show various frames in a shorter period of time. To do this, click on the "Video timeline", select "Edit" and adjust the speed by moving the slider.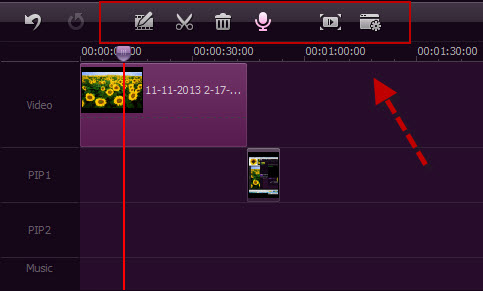 Save or Share Your Video
Once done adding effects and enhancements; preview the video and make necessary changes. If satisfied with the result, you may save it on your computer with the format that you prefer. You can also conveniently create a version that would work best for your device, if you are planning to play the video there. It also has the option to share the video on YouTube or burn on DVD.
In this article, we have learned that iMovie download for Windows is not yet available but there are other alternatives that you can use for creating your videos. Apowersoft Video Editor is a top choice because of its ease of use and powerful features.