It is necessary to add a picture to video if you want to show some additional information through photos, if you want to add in some dramatic or comedic effects to your video, if you want to add faces of important people on your video, or if you simply want to add some blooper pictures at the end of the video for entertainment.
Now that you know there are easy ways to insert image in a video, either you are using an iMac or a PC, you can now continue editing your videos with these simple steps using your free Windows's and iMac's movie editor.
Windows Movie Maker (Windows OS)
1
First off, launch Windows Movie Maker and open the video you are about to edit.
2
Simply select Import Pictures option on the left side of your Movie Maker window, prompting you to select an image from your storage. i.e. Hard Disk, USB, External Hard Disk.
3
Images that are imported will be shown in a small table in which you'll need to drag them into your movie's "Storyboard" and where you can position its "timeline", the time where you need your image to show up on your video.
4
The final step and the easiest of them all, saving your file. Click on the file menu and just select save. You can also select your preferred file format from the drop-down menu while on save option.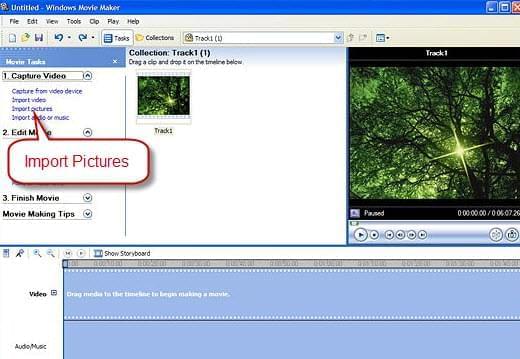 iMovie (Mac)
1
Simply navigate to the Media tab of your iMovie window and at the bottom of the screen, you should see the Photos button in which you can browse through your iPhoto library for the image of your choice, or you can also just hit Command 2 for the shortcut.
2
From there, drag your preferred image to your iMovie's "Storyboard" and simply position the image to where it should be and when it should show itself.
3
Next would be "the duration of the image showing itself" step, and by just double clicking the clip, you can edit the photos duration by simply dragging a lever to increase or decrease the time.
4
Saving your project is not that difficult with iMovie as it automatically saves your project, and you can see these projects in your iMac Finder and Home button outside iMovie and then to your "Movie" folder.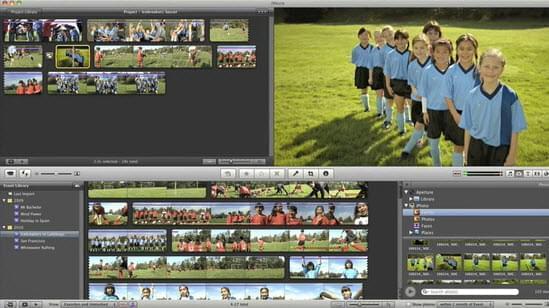 A nice video editor to insert image in a video for Windows or Mac users
Now that you learned how to add pictures to a video with your PC and iMac's video editor, let us now introduce you to one of the best video editor's out there, the Apowersoft Video Editor. It is a powerful tool that is compatible with videos captured from your iOS, Android and many others like Samsung, HTC, iPhone, and iPad.
Apowersoft Video Editor is a shareware in which you can add picture on video as simple as 1, 2 and 3. Just simply click on import on the upper left corner of your Apowersoft Video Editor window and select your image to add from your storage devices such as hard disk, USB, and others more. Drag imported picture to the "Storyboard" and you it's done. You can also add amazing effects to your pictures with many to choose from. Surely, Apowersoft Video Editor is perfect for beginners and aspiring to be professional video editing software.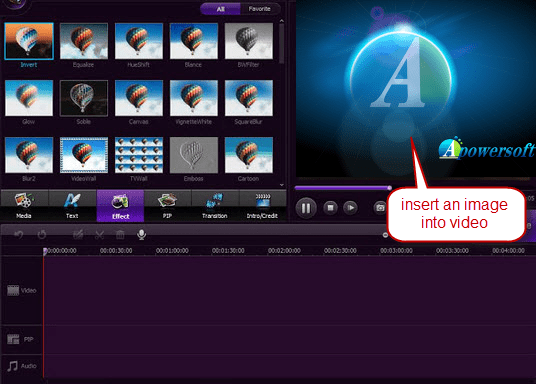 Adding images to your video is one of the most used effects in video editing and it's for a reason, to give dramatic and comedic effect to the video. You can use the Windows' Movie Maker or the iMac's iMovie to add image to video conveniently, but with Apowersoft Video Editor around, why settle for these free and simple video editor when you can use a more comprehensive tool and yet so simple to use. Check out Apowersoft Video Editor now and get to add images as many as you want easily and conveniently to your videos.