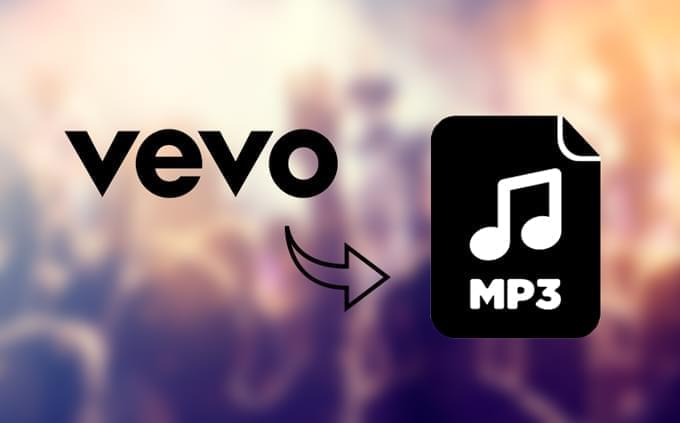 Vevo, as the world's leading music-sharing website, can provide you millions of music videos for your entertainment. On Vevo website, you can save the videos you like on webpage for watching later. But it can't allow you to save Vevo to mp3 directly, so you cannot enjoy your favorite music at any time.
If you came across this problem before or maybe you are still puzzled by having no idea about how to extract audio from Vevo to mp3, then I would like to share you my solutions. By using an audio recorder, you can save mp3 from Vevo to your hard drive as you want. And this can spare you the trouble of searching for music on Vevo website each time. There are two options for you.
Two ways to convert Vevo to mp3
Online Way – Apowersoft Free Online Audio Recorder
Apowersoft Free Online Audio Recorder is a web-based application that can help you to convert Vevo to mp3 online easily by recording the audio from the Vevo and keep it in mp3 format. Specifically, what you need to do is to open the webpage and click Start Recording, then a Java applet is launched. Afterwards, your recordings of Vevo music can be completed in mp3 format by clicking the Start and Stop button.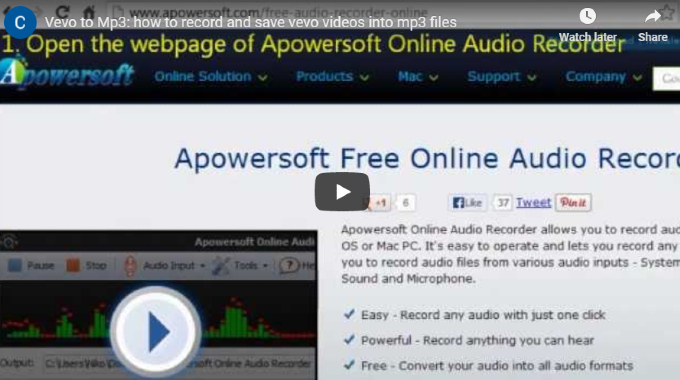 If you call for high demand for a professional and powerful Vevo to mp3 converter, Streaming Audio Recorder can be a better choice.
A More Advanced Way – Streaming Audio Recorder
Streaming Audio Recorder is an easy-to-use audio recording software which can help you to extract audio from any videos in high quality. What's more, it combines audio editor, audio converter, CD burner, ID3 tag identifier and other functions together. With it, the process of converting Vevo to mp3 cannot be easier. Following is the step-to-step guide to save Vevo to mp3 through recording.
Four Steps to Save Vevo to Mp3
Download and install the Streaming Audio Recorder.
Run it and click the record settings on settings and then select your desired output format from a dropdown list of output format.
Open vevo.com website on your browser and search for the music video as you like.
Click the On button to start the recording after you have started playing the selected music video. And click the Off button to finish the recording.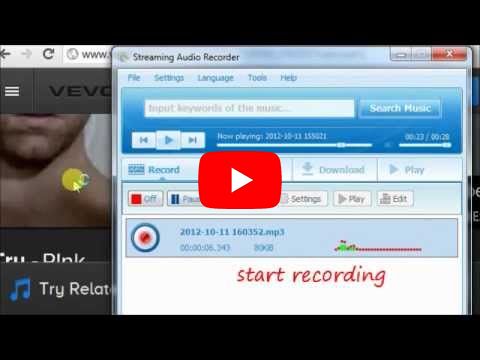 By applying these steps above, this music video can be converted and downloaded in mp3 formats successfully with lossless quality. Afterwards, you can transfer your mp3 files into the portable devices like iPhone, iPod, MP3 player and others, or burn them to CDs, so that you can collect and preserve your favorite music forever.
Apart from the function of converting Vevo to mp3, Streaming Audio Recorder still possesses other features. It can work as a perfect ID3 tags identifier by identifying the mp3 tag information of the music you are recording automatically or the local music files in bulk. And you can even edit tag information by altering the title, artist, album or the year of each recording.
Other music-sharing webites
Spotify
On Spotify, users can get the access to nearly 20 million songs, besides it also provides users radio which is based on a random playlist of specified genres of songs.
MOG
MOG is a paid subscription online music service that allows users to listen to the music, play songs in its catalog or share the favorite music with their friends.