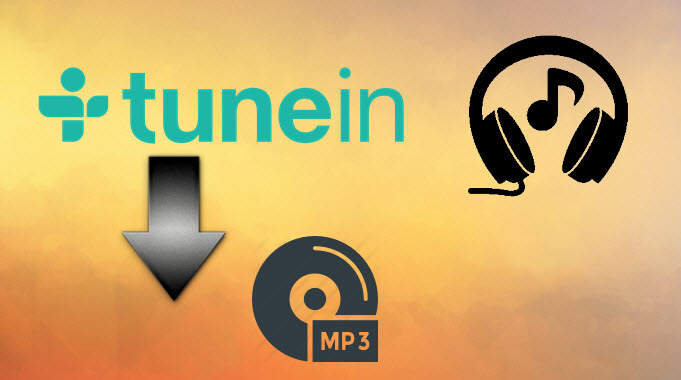 TuneIn Radio is a free online radio station that was launched more than a decade ago. It is currently being used by many music enthusiasts since it provides around 70,000 live global radio stations across the Globe. According to some sources, TuneIn so far holds at least 40 million monthly active users. To use this service all you need to do is to log in using your Gmail or Facebook account and you are ready to go. Just key in your music preference and a list of related stations will then be showed. Moreover, this application also has extended its service as it currently available on smart phones, so you can listen to your favorite song and artist any time you want. However, this site do not allow automatic download, which is why many users are wondering is there a way to download TuneIn radio?
Two finest ways to download radio shows from TuneIn
There are primarily two ways on how to download TuneIn radio free, this would benefit those users who love to grab music from TuneIn but don't have any idea on how it is done. Without further ado, let's discuss this method elaborately.
Apowersoft Free Online Audio recorder
Probably the best way of doing it is by means of recording TuneIn radio using the most multi function application such as the Apowersoft Free Audio Recorder. To start recording TuneIn, the basic thing that you need to do is to open the application by clicking the "Start Recording". Enable the launcher to load the recorder UI. Then, log into TuneIn and play the station or song that you want to grab, but the certain that you hit the "Start" button of the audio recorder prior playing TuneIn audio. Finally, hit "Stop" to end the process. Super easy, isn't it? To locate the downloaded radio, just go to "Recording list", select the audio and hit "Open folder" icon.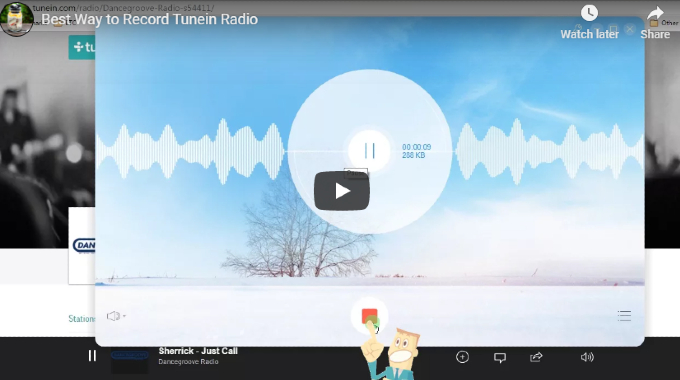 Note: When playing TuneIn radio, you should run Quicktime player first.
Moreover, by utilizing this program you are also given a privilege of recording unlimited audio, record music from any source such as microphone. The tool has a built in ID3 editor, an easy to use interface, and it is compatible to almost any internet browser that is out in the market. So why spend ample amount of money if you can have the same service for free.
Free Sound Recorder
Another way to get TuneIn radio download is by getting it through Free Sound Recorder. Many users are now using this recorder especially those that is fond of using PC software. This is a free of charge recorder that is made in a form of a shareware.
To make use of this program all you need to do is to download its software and install on your PC. It is a great tool that can process your TuneIn recording nicely, but you may encounter some issues like freezing PC especially if you have a low end computer.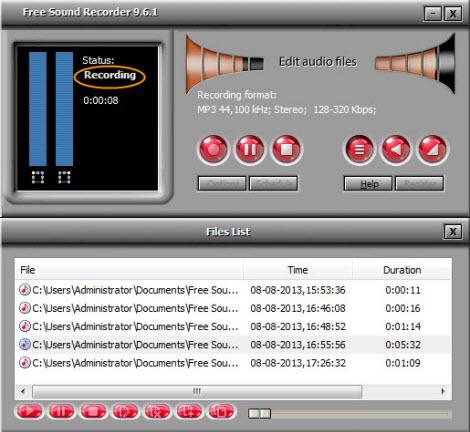 Recording TuneIn Radio using smartphone
If you are a music lover and you want to listen to your favorite songs while on the go, then you can simply transfer your downloaded TuneIn music into your Smartphone. Some may find it complicated or confusing but in reality isn't. Just Google up what type of audio file your phone is capable of running, then use an audio file converter to convert your file according to the audio format that your phone demands and just sync it. On the other hand, if you have a thick pocket you can simply subscribe to the TuneIn Radio Pro for Smartphone which you are given direct privilege to record TuneIn station from your phone as long as you pay for it.