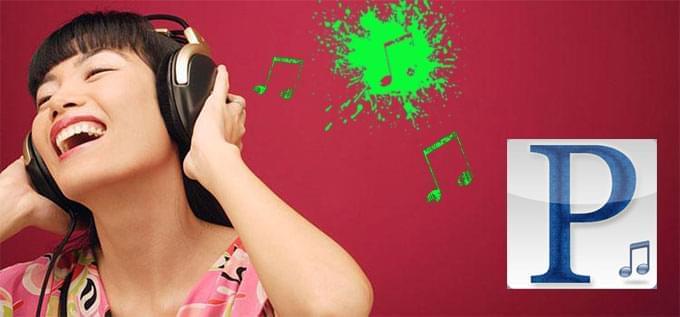 Pandora must be a magic place to those music lovers and enthusiast, as it shows a wide range of song list after keying in a certain band name. Being one of the hottest internet radio sites, it has an easy to use interface and a massive MP3 collection under its data base. Perhaps this is the reason why many of its users crave to download MP3 from Pandora for it has all of the songs that they almost wanted, which they will be transferred to their portable device to be played later on. So what you should do?
Ways to download MP3 from Pandora
Saving Pandora to MP3 is not a hard task to do if you know the right way and tools necessary. There are a lot of programs and applications that can be searched online, but not all of them works smoothly. Just in case that you haven't found the ideal method yet, I will share you some good ways I knew.
Apowersoft Free Audio Recorder
If you are looking for a free Pandora MP3 downloader, Apowersoft Free Audio Recorder is the one for you. It can help you grab any MP3 that you want either form Pandora or from other websites like Spotify, Jango, Last.fm, Yahoo Music and more. Even better, it can record system sound and microphone simultaneously like the Skype chat and MSN. And if you want to transfer your audio file to a portable MP3 player, you can make use of the audio converting function of this tool, which will allow you to play all of your tracks without any hassle.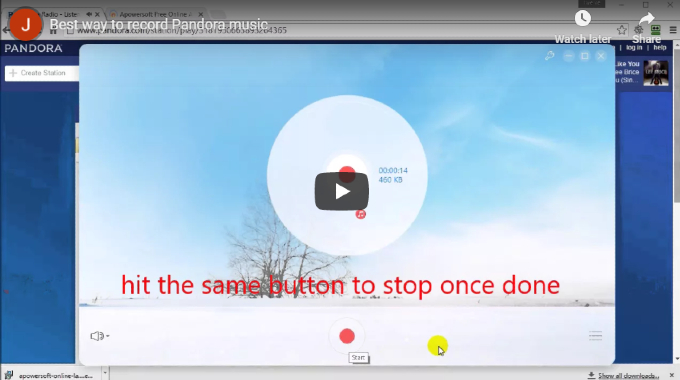 Just launch this free audio recorder and press "Start" tab, then it will instantly begin the process of downloading Pandora to MP3. But once it stopped recording, you can edit the ID3 tags including the song name, artist, size, duration and year. By the way, you should hit the "Record" button first before playing your desired audio track on Pandora since the app is able to skip the silence passages.
Tips: First-time user needs to install a launcher for making sure the app can be ran seamlessly.
Streaming Audio Recorder
The second on our list is the Streaming Audio Recorder, which is more stable and appropriate for you to download MP3 from Pandora. The good news about this tool is that it can automatically identify the name of the song during recording, which is pretty cool. Moreover, it has a built-in converter and editor for a much sophisticated use. It is not exaggerated to say that you can download any music you want with this powerful tool.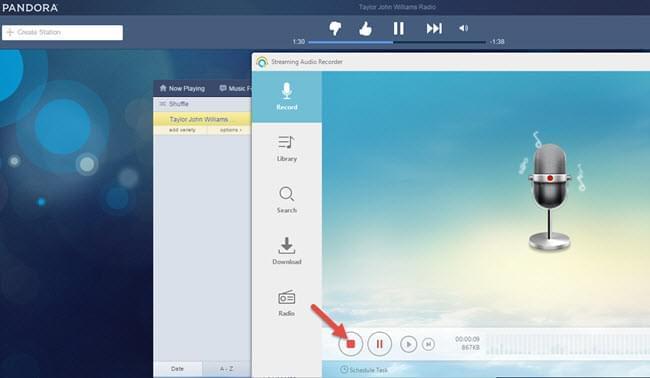 Firefox Plugin
Another way to get Pandora MP3 download free is by using a plugin called Video DownloadHelper on Firefox browser. When you play a song on Pandora, you can notice a three colour balls circling around at the top left portion. Just click the down arrow and save it to your destination folder.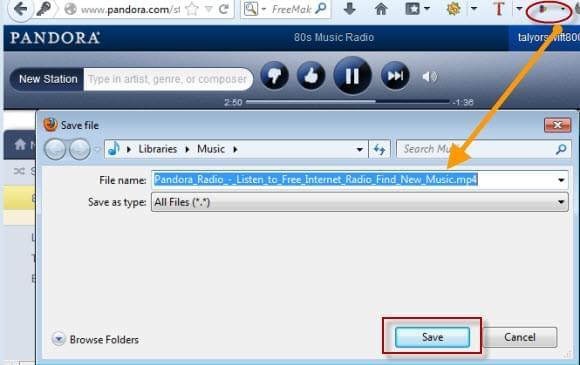 However, there are some concerns that are associated with this add on. First, it saves the audio file in MP4 format which take a lot of disk space. Second, it often results in slowing the browser that results in a crash or freezing. Third, it is not stable to use for it only functions with the aid of Firefox browser.
Other similar sites like Pandora
If you are not satisfied with Pandora and look for other alternatives to Pandora, here are some options for you, such as Spotify, Jango, Maestro.fm, Last.fm, SHOUTcast by Nullsoft, Live365, Rhapsody, Grooveshare, Deezer, Rido and many more. All these music can be saved with Streaming Audio Recorder if you want.