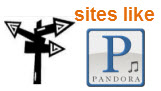 Pandora Internet Radio or more commonly known as Pandora, is an online music streaming website that offers free audio listening. It features over 400 different musical categories from pop rock to classical ballads. Aside from totally free music listening, users can also buy songs and albums through different online retailers. With over 200 million users which are growing, Pandora is indeed a leading internet radio station.
Beyond its great audio quality and free music listening services, Pandora does have its own disadvantages. First is that Pandora can only be accessed within the US, Australia and New Zealand due to strict licensing restrictions. Also, you cannot replay, fast forward, rewind, and skip songs with Pandora. Besides, you are only allowed to play one track per album at a time. Due to these reasons, more and more people are now looking for alternative to Pandora.
In recent years, tons of online music websites just like Pandora developed rapidly and attracted users from all around the world. Know more about them after the jump.
Best 6 Pandora Alternatives
Songza
First time online music lovers would surely get lost upon visiting Songza's website. The interface looks good and polished but it lacks information, buttons as well as help sections. But once you've figured out what to do, Songza is indeed worth a visit. The site is a community-based music website, most songs as well as playlists are created and shared by users worldwide.
Aside from free listening, you could also comment and make suggestions to the different songs and playlists available on the site. Being a community-based online music streaming site, sharing tracks through social networking platforms such as Facebook and twitter is possible with Songza.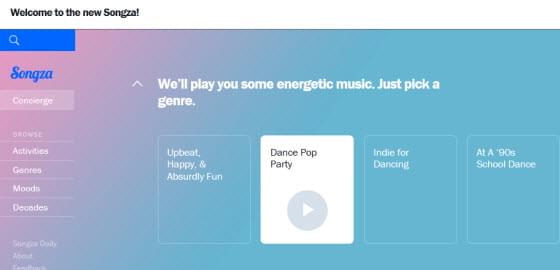 Stereomood
Stereomood is a great Pandora alternative as it doesn't only offer free music listening but enables streaming music based on your mood. With the use of cloud tags, users can listen to different tracks from various artists. Using it is very easy, all you need to do is to type-in your mood and related tracks will appear on the result page.
Members can create their own channel, add songs to different categories, insert additional tags, suggest new songs, and do other things. Stereomood is also available for iOS and Android mobiles.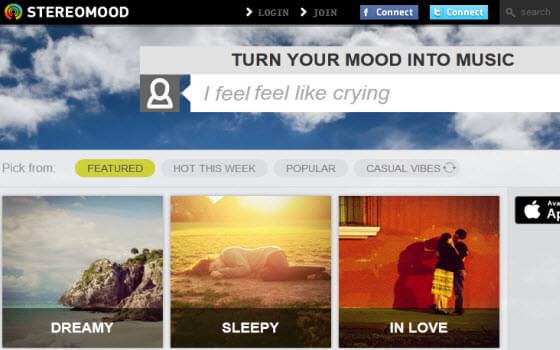 8tracks
If you're into mashed-ups, audio mixes and B-sides, you will surely love 8tracks. This website like Pandora offers good quality music both in original and hand-mixed forms. However, if you're not into mixed songs, you can still explore the wide music collection by simply searching the songs on the site.
One major downside of 8tracks is that advertisements are popping out every now and then. If you want an ad-free music browsing and listening experience, you can subscribe to 8tracks plus for 6 months at $25. On the other hand, 8tracks application for iOS, android, Blackberry, Xbox, Windows 8 and all others can be freely downloaded on the site.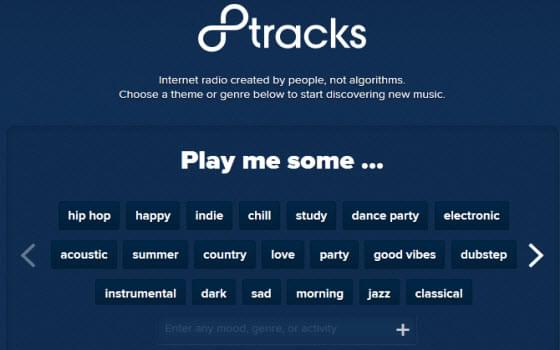 Musicovery
There are tons of sites that offer high quality music but none of them actually provides a unique music listening experience. Musicovery breaks the monotony of most free internet music websites. It allows you to play music according to your mood.
With Musicovery, there is an X-Y graph comprising of four major categories that you can play with: energetic, calm, positive and dark. Users can select how they feel and roll over to the graph, then the site will create an audio recommendation based from the selected activity.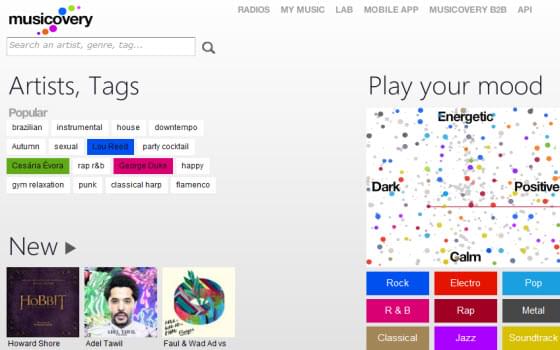 iHeartRadio
Founded in April of 2008 with different radio stations all across America, iHeartRadio is indeed one of the largest platforms known to people when it comes to online radio streaming. This alternative to Pandora offers high quality music and special radio shows. You can create your own radio playlist, search songs by artist, play music according to your mood, and listen to live radio broadcasting stations.
However, just like other internet radio streaming websites, iHeartRadio prohibit users from rewinding or fast forwarding songs. You only can take 15 combined times skips per day as well as six per hour per station.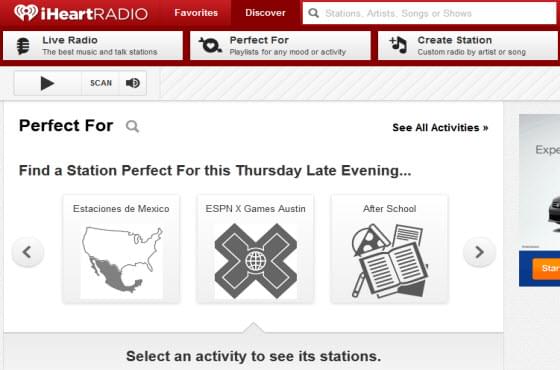 Jango
What makes Jango a great online radio service is that you could easily access the website regardless of your geographical location. Founded in November of 2007, this free music site is known for their vast music collection as well as convenient social networking services. With it, you can create customizable stations, skip songs with no limitations and have many more benefits.
Though, bear in mind that it also comes with some advertisements. Banner ads are very much common, but with correct ad placement, they don't interfere with the experience. Related tweets, lyrics, artist biography, pictures and videos are displayed in each entry.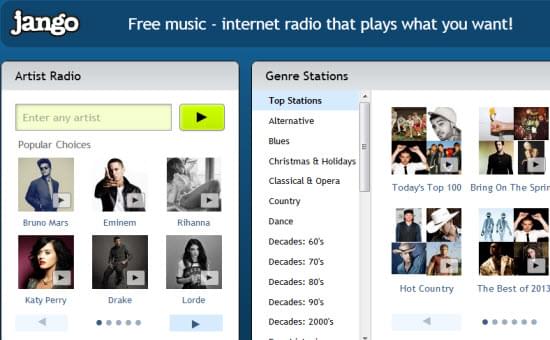 Simple Guide to Record Songs from Sites like Pandora
Listening to high quality music on these sites surely isn't enough. If you want to record playing songs online, you can use the Apowersoft Online Free Audio Recorder. This web tool lets you make music recording online, it can also schedule tasks to record sounds from both system and microphone during your absence.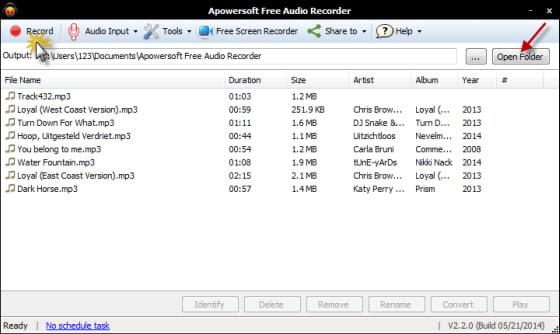 To record songs using it, go to the webpage, click the "Start Recording" button and enable the Java to run. Select the right audio input and play the music you like on one of the sites reviewed here. Click the red round icon to start recording and click again to finish recording when it's done. Recorded songs will be stored in local folder, just press "Open Folder" to check them.