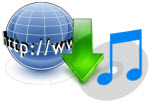 Music is a great way to relax and rejuvenate a tired mind, bring a new lease of life to your spirit and liven up your senses. Thanks to the convenient services and apps on the net, there's an increasing number of people are downloading music from Internet. Today multi-system input and output access music world are normal. Easy access, convenience, low expense, wide variety and adaptability are some of the biggest advantages of getting MP3 from the Internet. After getting your favorite music, you can free to enjoy them on PC, transfer to iPhone, iPod, store in USB for sharing, burn CD as collections, etc. Whatever your need is, let's check the details ways to do the job now.
Solution 1: Download MP3 from Internet
Solution 2: Record Music Online
Solution 3: Multi-function Music Downloader
Free Ways to Download Music from Internet to Computer
There are many sites providing online apps and services for downloading music free, but what will be the suitable choice? Here are some recommendations:
Option 1: Apowersoft Free Video to MP3
This is a web-based application which is available for free and facilitates easy listening and downloading MP3 online. Its main functions are as follows:
How to Use:
To download music from Internet, you need to visit the site, choose the "Search" tab, key in the title/artist/album name in the search box and press "Enter". Once the related music videos get displayed, you can click on the "Download" button and download MP3 directly. After a while, the file will be downloaded to your target output folder. You can play it with media player or transfer to portable devices.
Below is a video guide which performs the concrete way of using this app.
Pros:
Cons:
However, fans still do have some points where they think this tool can improve.
Option 2: Apowersoft Free Online Audio Recorder
Another popular and commonly used program to download free music from Internet is Apowersoft Free Online Audio Recorder. It is a free utility that allows recording of not just online radio and streaming but your voice through the microphone as well. Let's check the salient functions below: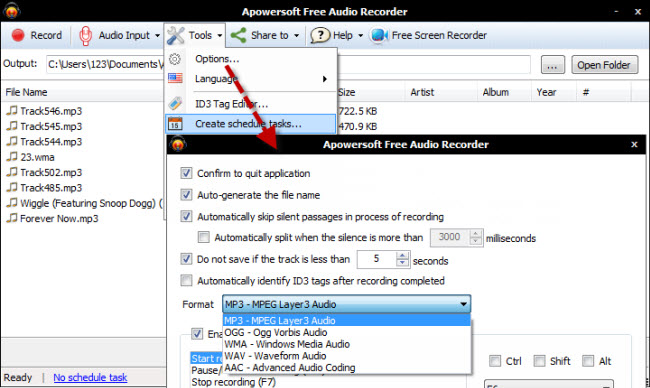 How to use:
It is a super simple app to record any audio of your choice. You can activate it by clicking "Start Recording" on the given webpage or download the free desktop version. To start recording, choose the "Audio input" mode- "system/microphone". Next, go to the "Tools" and the "Options" menu and adjust the settings according to your need. This program enables you to save audio files as MP3, OGG, WMA, WAV and ACC. Enable the hotkeys to record the audio and complete the task conveniently. Play the music, radio or music videos, then press the hotkeys to control audio recording progress. Also, you can set schedule task the recorded audio simply.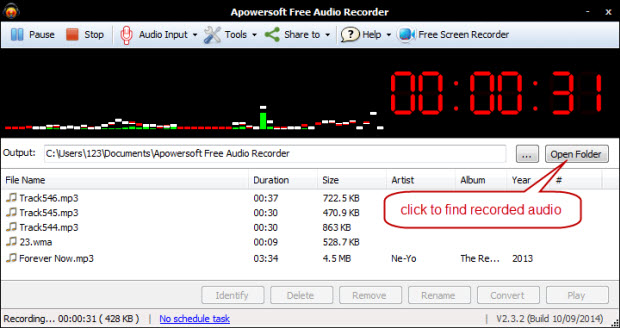 Here is a look at the merits and demerits when downloading music from Internet with this tool:
Pros:
Cons:
High Efficiency Way to Download Songs from Internet
If you wish to download music from Internet, you have to be always on the watch out for the high-efficiency and best way to do it. The stability of the Streaming Audio Recorder is better than former introduced two tools, and it supports adding music to iTunes effectively. Audio can be recorded from both the computer's soundcard as well as microphone. This software lets you download songs in batches, and you are empowered to download a whole album or playlist at a time.
Converting video to MP3 is another interesting feature. It means you are not only able to convert and add local music files to portable devices, but also can extract audio from online videos to computer. In addition, the built-in "Audio Editor" will then help you create effects on audio and make it as a ringtone.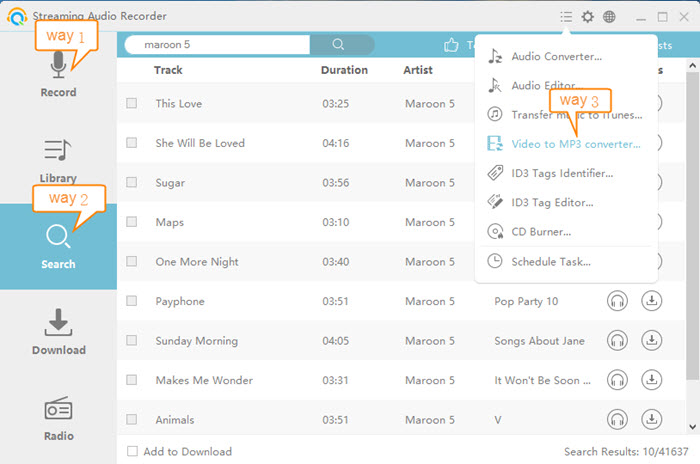 Choosing the right software as well as understanding the basics of their operations will always work towards enhancing your music downloading experience, follow the guides to get the desired music now.