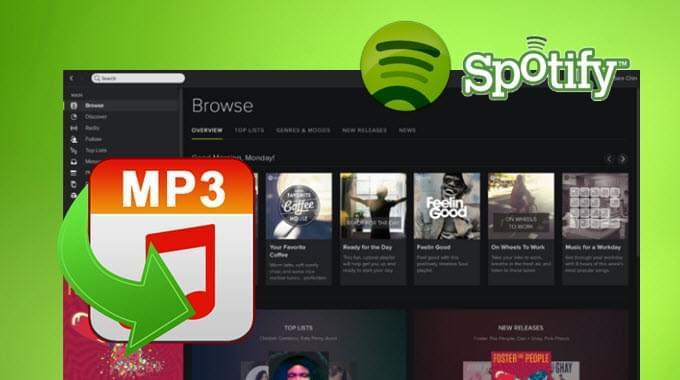 Spotify is a music streaming site that lets you listen to various music from different artists on your computer, as well as on your tablet or mobile device. You can also create playlists so you don't have to always search for your favorite songs. It is also possible to add other users' playlists on your collection. Playlists can also be saved offline so you can play them even when not connected to the Internet, though you still need to use Spotify for this. Music can be synced to your tablet or mobile device, so you can also listen to them while on the go.
However, even when you save your playlist offline, it is not possible to convert the songs into other formats so you can play them on other devices or media player without using Spotify. This is because they are encrypted, making it impossible for audio converters to detect them. While there is no option on the application to directly convert Spotify to MP3, there are third party tools that you can use to record Spotify sounds as your desired format. MP3 is the best format to use since this is compatible with various platforms and it decreases the size of the file without sacrificing its quality.
Converting spotify to MP3 with awesome ways
1. Streaming Audio Recorder
Streaming Audio Recorder is desktop application that you can use to convert Spotify songs to MP3. This one requires installation and can be used on Windows and Mac. You can take advantage of free trial by fully evaluating the performance before purchasing the full version. Aside from recording any sound from the computer and converting to various audio formats, it also allows downloading of music from video sharing sites like YouTube, editing songs, adding music to iTunes. What's more, you can use it to access radio stations online and burn Spotify music to CD without effort.
Download and install it from above button and run the software.
When you get to the starter interface, hit the gear and choose "Settings". Enter "Record settings", set the "Audio source" as "System sound" to make sure that you can record audio from Spotify.
On the main interface, hit "Record" button, open Spotify app and play a song.
The recording process will start. Once done, just stop recording by clicking "Stop" button.
Here's a more intuitive video for you can figure out how to convert Spotify to MP3 clearly.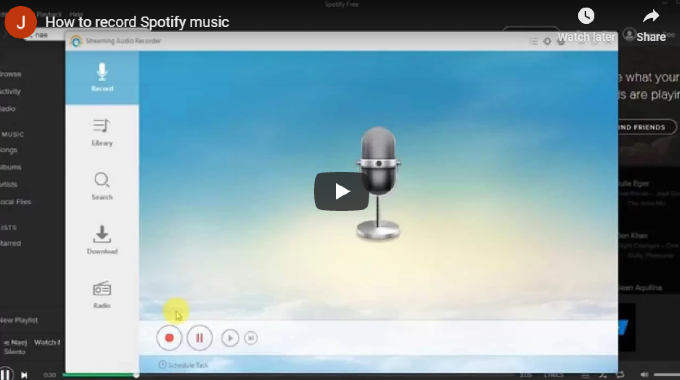 Switch to "Library" interface, you will find that the software has already added ID3 tags to the recorded songs. To enjoy the songs, you can double-click on the file to play it with inbuilt player.
2. Apowersoft Free Online Audio Recorder
This is an online application that you can use for record any songs you hear online simply. It is more convenient since it is straightforward and it does not require any installation. Plus, it is available for free so you don't have to spend anything for your conversions.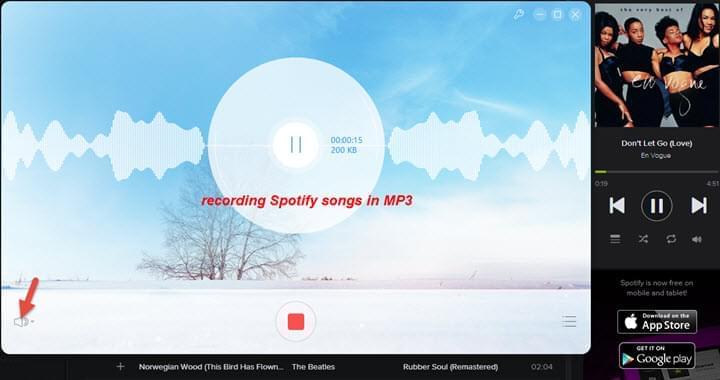 Click the "Start Recording" button.
Select the audio source as "System Sound" for recording Spotify in high quality.
Enable the launcher, then the interface will be show up. Play the track you wish to record and click the "Record" button.
Click "Stop" when the song or playlist ends.
Tips: If you are the new users of this app, you will be required to install a launcher first. In this case, your audio recording progress will goes smoothly then.
3. Audacity
Audacity is an open source sound recording and editing application that you can use on various platforms including Widows, Mac and Linux. While you can use this to record any sound on your computer or from an outside source, it is a little complicated to use. Furthermore, it has several settings and the interface is not that user friendly. There are various steps that you need to do before you can start recording, which can be inconvenient, especially for those that are not tech savvy.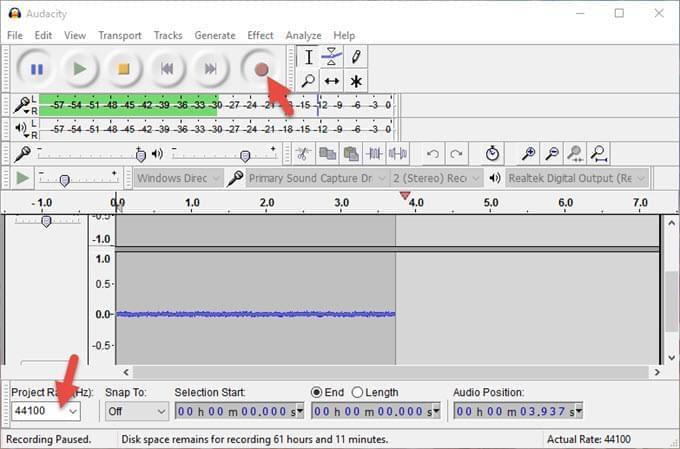 After you convert Spotify to MP3, do not use the music for other purposes aside from personal use. You may also purchase music from iTunes to respect the original music copyright and songs' writer.