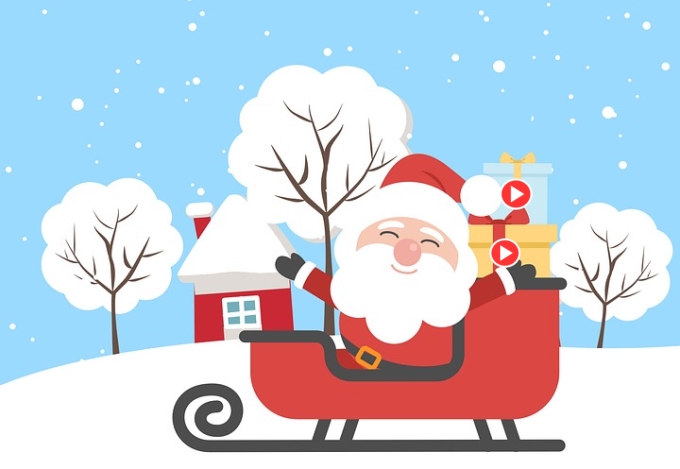 Christmas is around the corner and I think you might want to send your relatives, friends or special ones some sort of Christmas greetings. In the past time, people tend to make Christmas cards and send them through snail mail. However, in this modern time, we are benefited from the advantage of the Internet. We can create something new and be the first one to lead the trend. We seldom or even no longer make paper Christmas greeting cards. We can now create a Christmas video and throw our concerns and greetings into the video. Compared to the old-fashioned paper cards, greeting videos contains more emotions that characters cannot express.
Christmas Video Maker: How to make Christmas Greeting videos
Create an Awesome Christmas Video
ApowerEdit is one of the editing tools I like best. Its user interface is very intuitive and the functions it has are designed very well. When it comes to creating a Christmas video, it is so easy for beginners to make their personal greeting videos. It supports all kinds of video, audio and picture formats. Users only need to drop their files to the software to start their videos. One thing I must highlight is its animated element feature. When there are special days, it will update a lot of related funny elements which we can apply to our videos. As far as I know, it will design different types of animated effects like birthday, wedding, party, graduation, tourism and many more. If you want to make your own Christmas video, let's use ApowerEdit to make one now.
Download the program
You need to get this editor and have it installed on your computer. Click the download button below to get the app.
2. Import files
When the app is launched, you can get all your raw files ready for making your video greeting. You can click the "Import" > "Import files" button on the upper left part of the tool to get them in the "Media" area of the software. It is also supported to add file through drag-and-drop.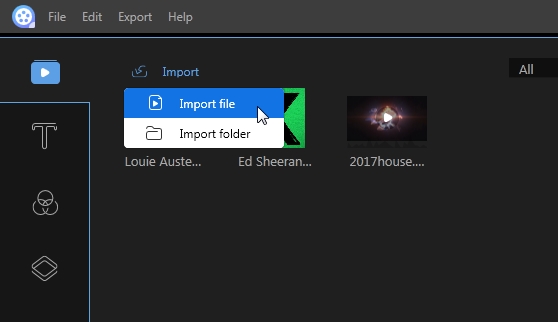 3. Start editing
After all, files needed are shown in the "Media" area, Drag and drop them to their respective timelines for editing. You can do some basic edits to the file first. You can crop and split unwanted parts, highlight the special scene with the zoom feature, hide the stuff with the mosaic feature, add background music and other effects on your video. Click the "Element" tab on the left to apply the preset Christmas animated elements to your video.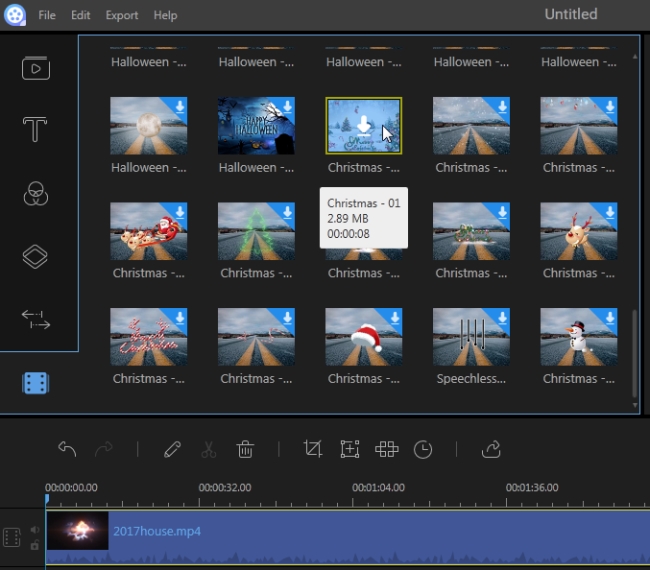 4. Save the file: You can now export the file to save it on your computer by clicking "Export" and set the file name, format, quality and resolution for the new created Christmas video.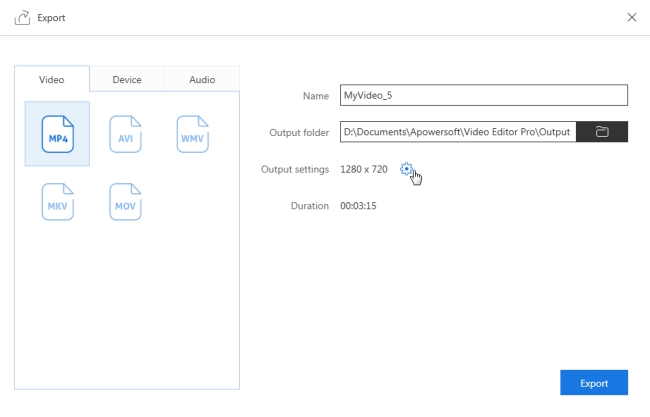 Make a Christmas MV with photos and music
Another Christmas video maker that we can utilize to make Christmas video with pictures and music is Video Converter Studio. This software is created for helping people transcode their file types. With the increase of its user base, many fans ask the developer to add more functions to the software. Soon the MV feature comes out. Its built-in MV function can allow users to compile Christmas pictures, add transitions and background music quickly. Let's check the steps.
Launch the app on your computer and then go to the "Make MV" tab.
Click the "Add Pictures" button so you can add all the photos that you will use.

When the photos are added, you can now add transitions and background music for them.
Preview the MV and simply click on "Save MV" if you are satisfied with it. The file will then be saved on the computer.
Aside from that, there is also an interesting Split Screen function. Suppose you want to show different styles of greeting videos on one screen, you can use this function to make the unique Christmas video.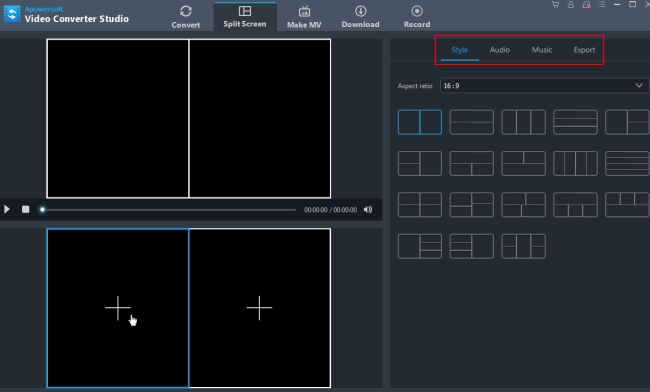 Create an animated Christmas Video Greetings
Last on the list is to make use of Animaker which is an online-based video-making application to create Christmas video as well. There are pre-made animations for making Christmas-style videos. But note that not all of them are free. You need to subscribe for premium access.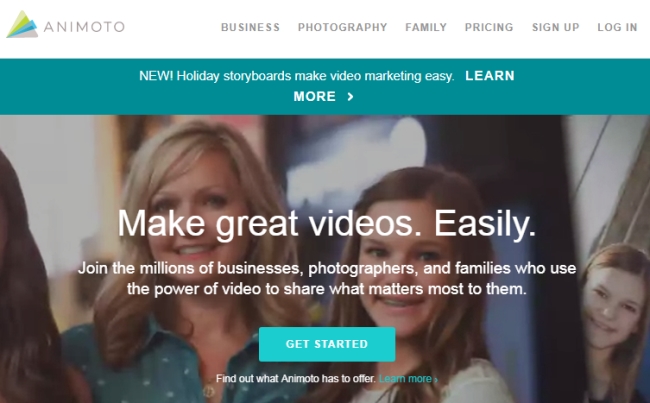 Sign up if you do not have an account on this site. Choose from personal, business, marketing or corporate use to start your Christmas video greetings. There will be suggestions on categories of the things that you can use. You can change the characters, props, and background of the video. Click "Preview" to check the video and "Export/Download" to get the video file.
Conclusion
Those are the ways that you can do to make your own Christmas video. You can choose the correct one to use based on the type of Christmas video you want to make. Honestly, I like ApowerEdit most, especially its animated elements for Christmas. If you have better ideas to share, leave them in the comment section.