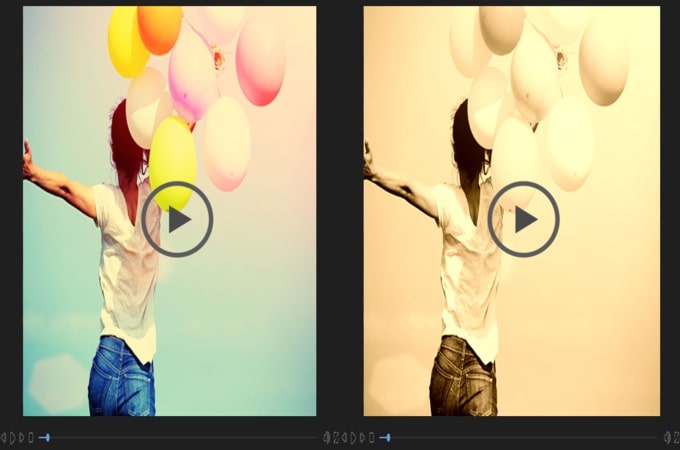 Vintage videos are all the rage if you are an avid user of social media, especially Instagram. The vintage filter brings you to a different era and atmosphere. If you also want to try this effect in your video clips too, give your modern video a nostalgic feel on Instagram, you'll be happy with this article. We collected the best vintage video editors from a wide variety of apps. There are a few of them that really stand out.
Best 5 Methods to Make Your Video Vintage.
Beecut (iOS&Android)
Beecut is an incredibly easy-to-use and completely free vintage video editor app for both iPhone and Android users, which can be downloaded from App Store and Google Play store. You can use all of its functions with no limitations. The final video can be saved in HD 1080P and 720P without any watermark on it. It has a wide range of vintage filters that you can apply to your video clip. It also has a lot of cool editing features. If you are not happy with the video you create, you can simply edit it within this app. It can cut, crop, merge, rotate, add transitions/text/special effects to the video. The best of it is you can directly create videos for Instagram or Tik Tok. It supports video in 1:1 and 9:16 format, together with the commonly used 16:9 and 4:3 formats.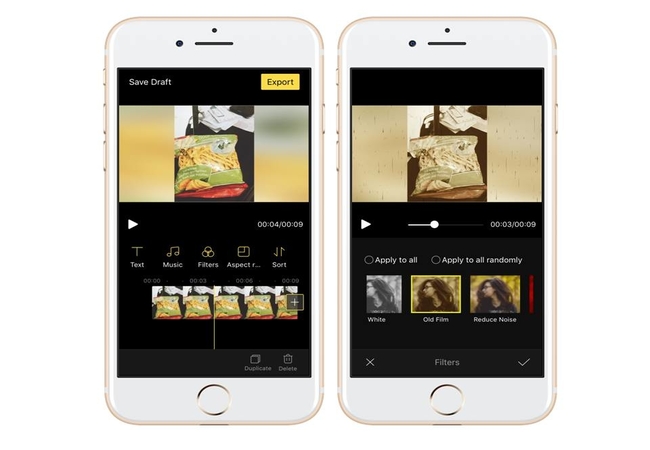 Pros:
A user-friendly interface.
Completely free to use without any limitations.
A variety of vintage filters.
Dozens of editing features.
Save video in Full HD 1080P and 720P.
Special square format for Instagram and vertical format for Tik Tok.
Cons:
No advanced editing features.
Chromic (iOS)
Chromic is another retro video editing app for iPhone users. It's a professional color correction app with Hollywood-level high-quality filters that make your plain video into a much more rich and expressive movie. There are also other adjustments you can make to your video, such as exposure, saturation, vibrancy, contrast, shadows and more.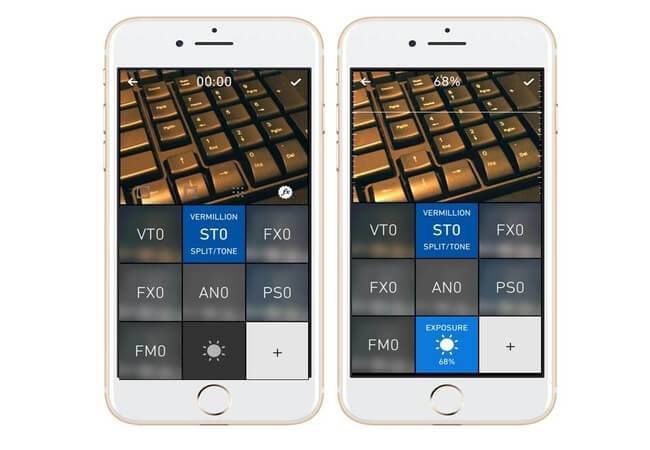 Pros:
An intuitive interface.
Professional color correction filters.
Cons:
8mm Vintage Camera (Android)
8mm Vintage Camera is an Android retro video editor that can make improve your video with a magical old-school vintage effect. It has dozens of vintage effects to choose from, such as retro color, dust, scratches, flickering, light leaks, frame shakes and more. It also allows you to record video with retro effects and you can see what you are shooting in real time.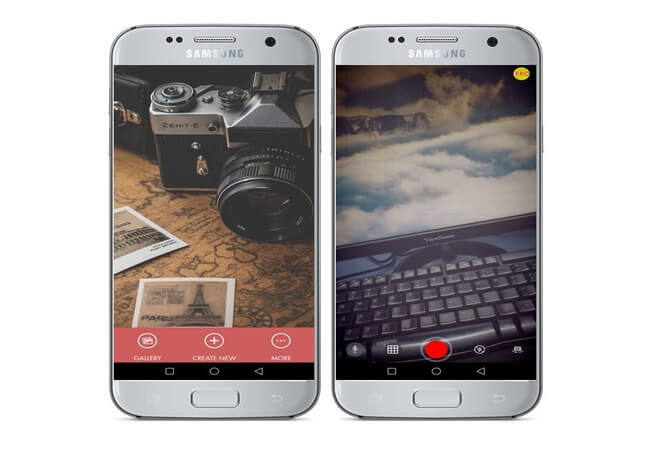 Pros:
12 vintage filters available.
Record video with live filters.
Cons:
Premium features aren't free.
Kapwing (Online)
Kapwing is an online vintage video editor. It has a lot of retro filters to use for free, and also allows you to adjust the contrast, brightness and saturation easily. Additionally, Kapwing will give you full control of your video. It includes many other editing features like trim, rotate, resize, reverse, loop, filter, add text, change video speed, add music, etc.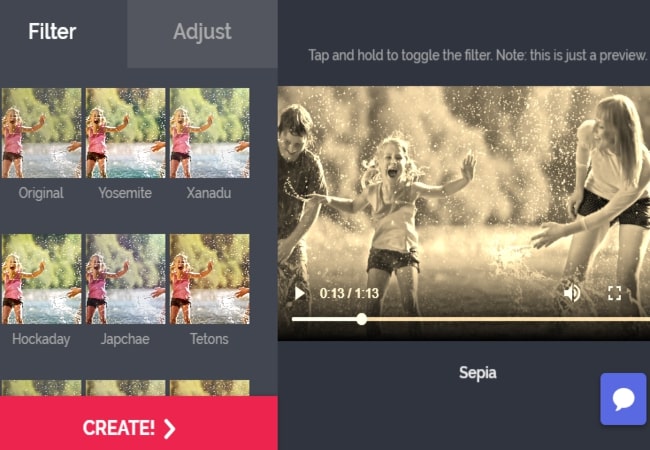 Pros:
Simple to use.
Includes lots of video editing tools.
Cons:
Limited filters to use
Files need to be uploaded to the server
VSDC Free Video Editor (Desktop)
VSDC is a desktop retro video editor that has Instagram-like filters. This app can be a time-saver when creating an Instagram vintage video. Apart from that, there are also a number of visual effects with it: color correction, filters, transition effects and special FX. No matter whether it's a 1920 style video, or a modern video, you'll always get your satisfactory results with VSDC Free Video Editor.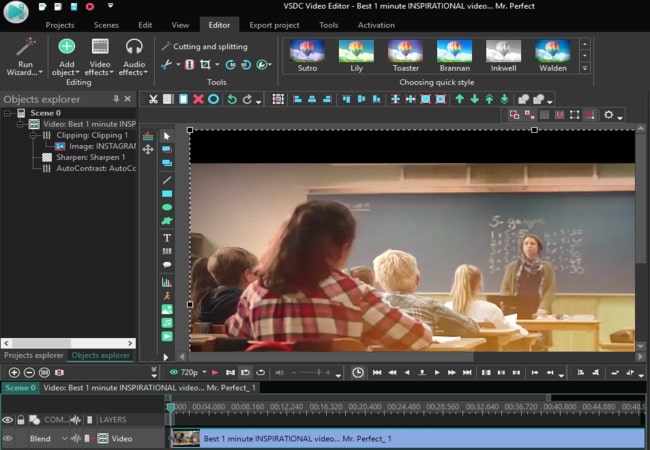 Pros:
Free to use.
Full of professional editing features.
Tons of classic filters.
Easy to export video to social networks.
Cons:
A little bit difficult for beginners.
The final words…
It doesn't end here. If you found this article helpful, don't hesitate to share with your friends. If you have better options, don't forget to write them here in the comments section below.