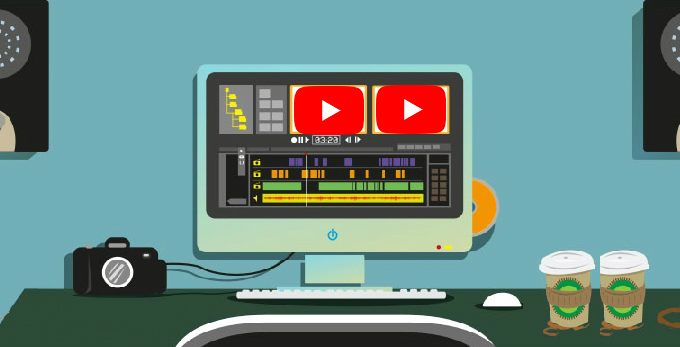 Video sharing is becoming popular these days due to many portable devices that can do recordings, along with numerous social media pages that support video sharing. Making a YouTube video could once be done easily; however, the YouTube developers have decided to stop the built-in video editor function just a year ago. This leaves many users in search of the best free video editing software for YouTube that they can use as a substitute. Although there are a bunch of programs that claim to be a decent editor, some of them are false apps and fail to work as they're supposed to. To avoid this inconvenience, we have come out with the top 10 video editing programs which you can check after the jump.
Video Grabber
Despite stopping YouTube's video editor function, there's still a way for you to create cool videos which you can share later. This is through an online-based application called Video Grabber. This is a three-in-one program that provides video downloading, video conversion, and screen recording as well. Under its converting function, there is an easy to use video editor that is free to use.
To edit a video with this tool, all you need to do is to click the "Convert Video" function and upload your file, then click the "Edit" button. An editing page will be shown, from here and you can start enhancing your video. The modification that you can do includes cutting some unwanted parts, adding watermarks, cropping, rotating, etc. These basic editing functions are the primary things you need to quickly enhance your video.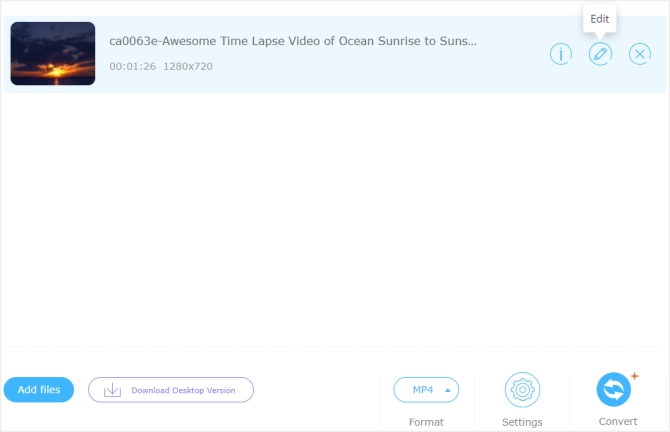 Pros:
It has an easy to use interface, and it's free.
It provides good quality output.
Has added functions aside from video editing.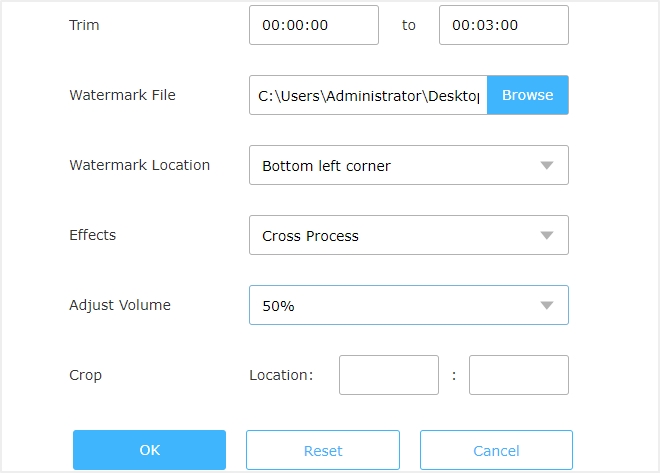 Cons:
It can't work offline, although it has a desktop version if you wish to get it.
It lacks a timeline for precise video editing.
ApowerEdit
The next best video editor for YouTube that you can use is ApowerEdit. This program has both online and desktop versions, giving you options to choose which one fits your preferences. Using this tool, you can simply make an awesome looking video that you can share on YouTube or other social media outlets. Its interface helps you create videos easily.
The program itself has a timeline where you can work on your project, and it has an area for your media files and various effects. Plus, it has a built-in media player that aids in providing you a view of the things that you do down the timeline. By using this tool, you can customize your text, add filters, overlays, transitions, and insert various elements as well.
In exporting the file, users have the choice of whether they want the video to be saved on their local disk or to place it on the portable device. It's indeed a well-rounded application for creating a video that is worth sharing.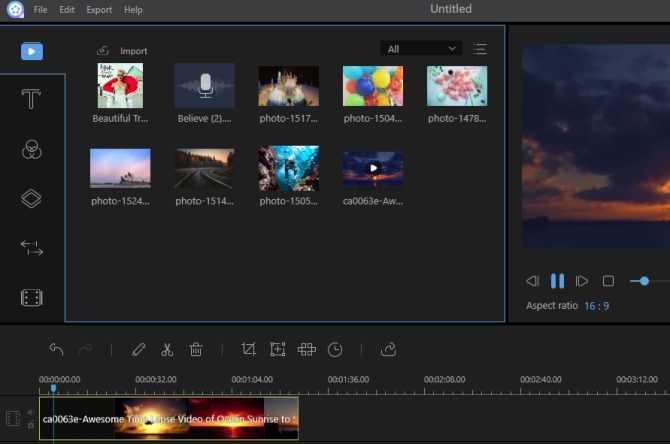 Pros:
User-friendly interface.
Lightweight, it can be used without slowing down your computer's processes.
It has pre-made effects and animation for easier use.
It provides both online and offline versions.
Cons:
It can create multiple layers.
It can't do complex video editing.
Avidemux
Another program that you can use as a YouTube video editor is Avidemux. This is a desktop program that is designed as a basic video encoder. With it, users can trim the unwanted parts from their videos, use some filters, and add transitions along their project. Moreover, you can also crop clips, adjust saturation, reduce noise, sharpen, adjust the border, etc. On the other hand, a timeline and media player can't be seen in this app, but instead, it has an "Append" option that lets users join their desired clips. These primary functions make it a reliable video editor for YouTube.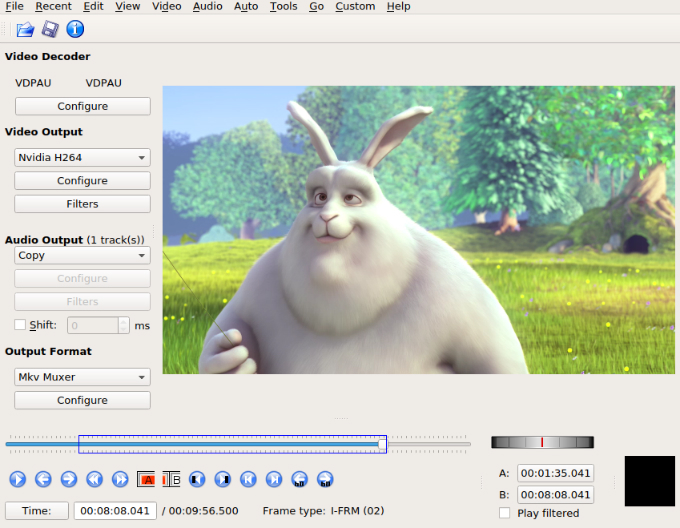 Pros:
Simple and easy to use graphic user interface.
It provides various encoding options, and it has de-noising filters.
Cons:
It lacks a timeline and a built-in media player.
The effects and transitions lack an aesthetic look.
VideoPad Video Editor
This program looks and works similarly to the well-known Windows Movie Maker. By choosing this editor, you will be given the option to cut, split video, and add text captions as well. If you like, you can add video and audio effects for better enhancement of your clip. Furthermore, this program provides a timeline where you can manage your files, and it has a media player where you can view the changes that you've done. After rendering the file, users can burn them directly to DVD, save it on PC, or share it on different social media pages.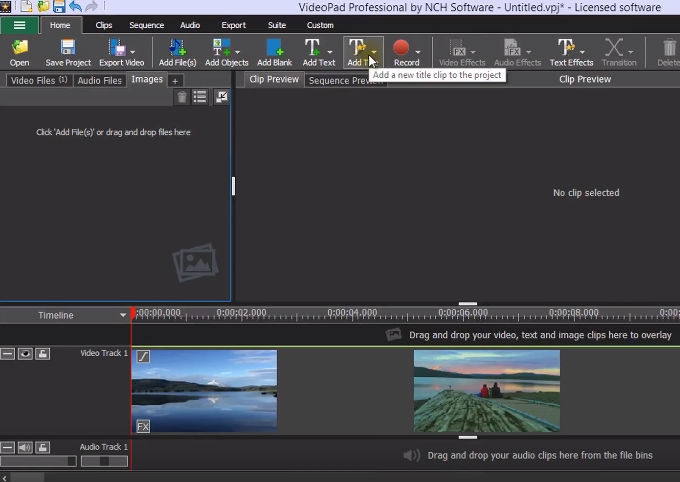 Pros:
Easy to use.
It has lots of editing tools to choose from.
Cons:
No options given for further editing.
Can't add an additional layer into the timeline.
VSDC Video Editor
This amazing software application works as a perfect substitute for the discontinued YouTube Video Editor. With the help of this tool, users can easily make a good-looking video right from their captured images and saved video clips. In case you don't have the video clip yet, you can use this desktop program to record your webcam or screen.
And what makes this a perfect alternative is that it has an easy to use interface that can be mastered by making a little bit of experimentation. Furthermore, transitions, effects, and other animations can also be added to your project video if you prefer. VSDC also provides a timeline and an attached media player for better management of your content.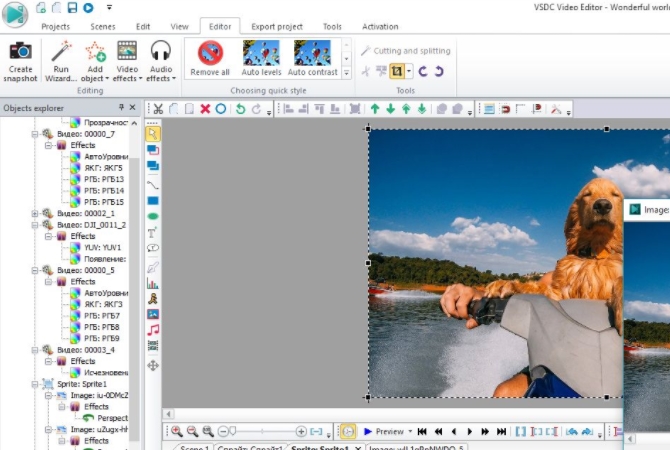 Pros:
No need for special video editing skills to master the tool.
It is equipped with various effects and transitions.
Cons:
Can't export the videos unless you disable the program's hardware acceleration.
Must purchase the premium version to get its full features.
HitFilm Express
Next on our list is this program that gives you a hint of what it provides, by simply reading its name. HitFilm Express is a video editing program that aims to help users make creative and attractive videos instantly. Unlike the programs that we discussed above, this tool is a more advanced video editor that offers professional-level functions. Its interface also has the portion that a top-end video editor has. The program's GPU is divided into four parts: the trimmer pane, media pane, preview window, and the timeline.
Other features that this program includes is loads of presets and effects, unlimited tracks and transitions, etc. If you want to have a professional feel while making your YouTube video, then you'd better try this free app.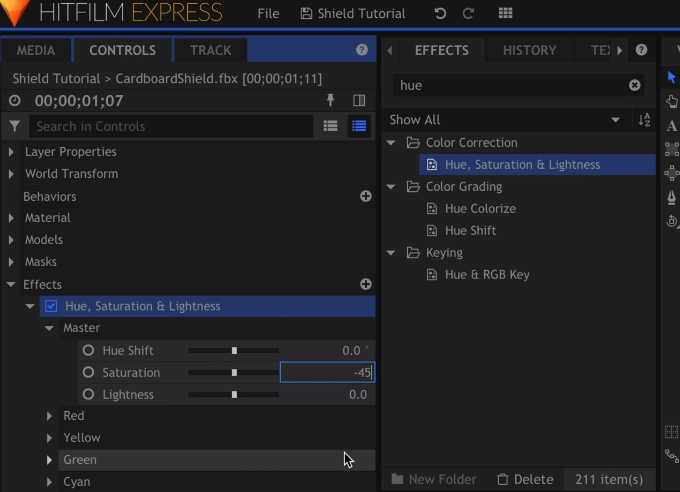 Pros:
Has numerous editing functions to choose from.
It offers free video tutorials and projects.
Capable of handling complex editing.
Cons:
Its interface can confuse first time users.
It may be overwhelming for users who are just making a simple YouTube video.
Kdenlive
Kdenlive is an open-source video editor that you can use if you wish to have a video that has the potential of being viral. In spite of being an open-source app, this tool is designed and works just like those high-end video editors. The features that you can expect from this program include multi-track video editing, supporting any types of audio and video formats, text customization, and many effects and transition. It's definitely a packed program that is worth trying.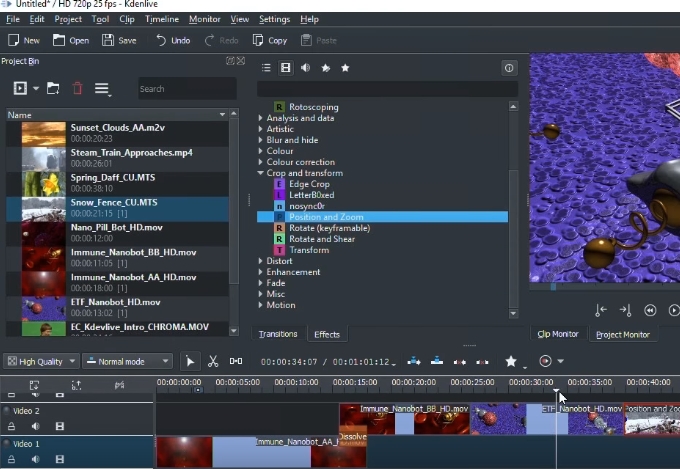 Pros:
It provides many editing options to select from.
Supports different types of file formats.
Can do multi-track editing.
Cons:
It might be too complex for first-time users.
It will take some time to familiarize yourself with all its functions.
Movie Maker Online
If you prefer a free online YouTube video editor, then here's a program that you can use, called Movie Maker Online. This tool works well despite being a web-based application. By using this tool, you can add different filters and effects into your video, and you can easily get access to an archive of free royalty images and music. However, its interface is strange because it has an unusual timeline that is placed vertically rather than horizontally. And the thing that annoys users is vast advertisements that spread all over the page. Nevertheless, it's not a bad free program.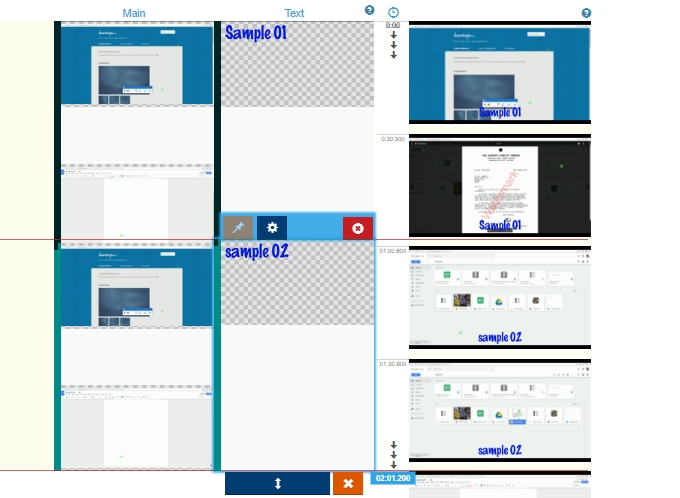 Pros:
It can be accessed without installing additional software.
It provides free royalty materials that users can use.
Cons:
It requires an internet connection for it to work.
It has a weird looking interface.
It's infested with pesky advertisements all over the page.
ClipChamp
If you like an online video editor, but Movie Maker's interface is too weird for you, then here's another web-based app that you can use called ClipChamp. This tool is similar to the above online program but has a better interface. Its platform consists of a media pane, an effects pane, a timeline and a preview window. In creating a video, you can use images, footages, and audio tracks, and from there, you can add titles, backgrounds, graphics, and transitions. On the other hand, the free version of this app only allows users to render three videos in a month, and with a maximum of 1080p resolution.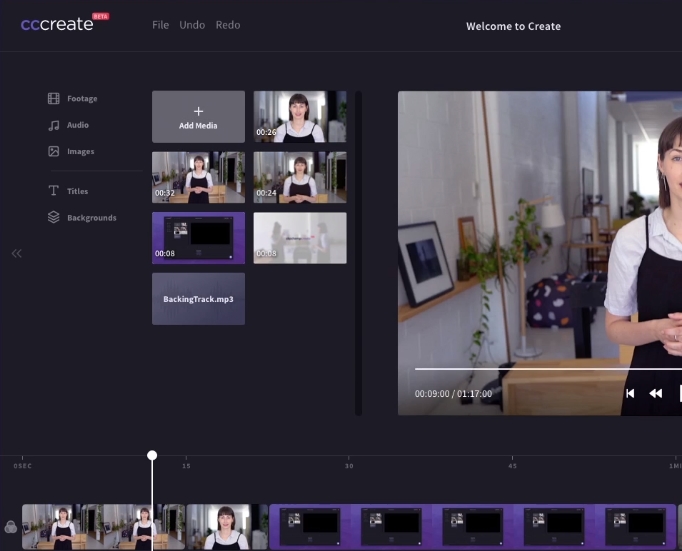 Pros:
Easy to use.
No need for added software installation.
Good collection of effects available.
Cons:
It can't be used offline.
Restricted to just three videos a month.
It does not support hardware acceleration.
Shotcut
The last tool on our list is an open-source video editing program that can help you create cool videos without any complicated procedures. The interface is made up of a timeline, preview window, and a media pane. By using this tool, users can trim, split, add effects, filters, and many more. Moreover, Shotcut also supports a wide range of formats, plus it has device and transport options for better file management.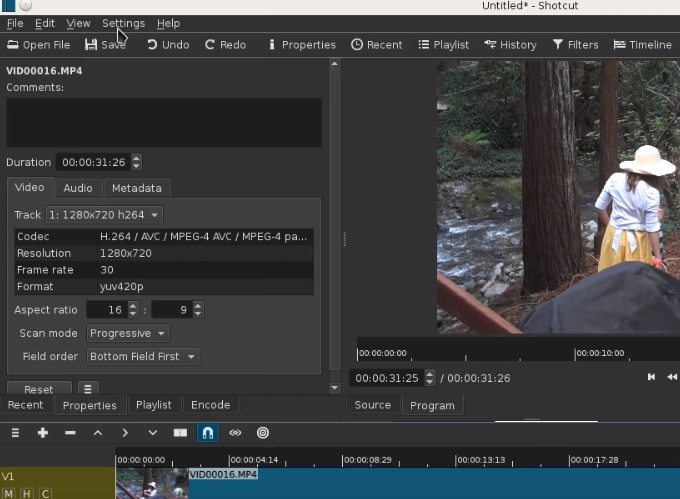 Pros:
It has an intuitive interface.
It provides numerous filters and effects.
Cons:
No options for direct video sharing.
It does not support complex editing.
Conclusion
Now you can start with your video project anytime you want. Simply choose the best free YouTube video editor from the list above, and make a stunningly great video without any hassle. Just make sure not to use copyrighted material in making your video, especially if you are going to upload it to YouTube or other social media pages.