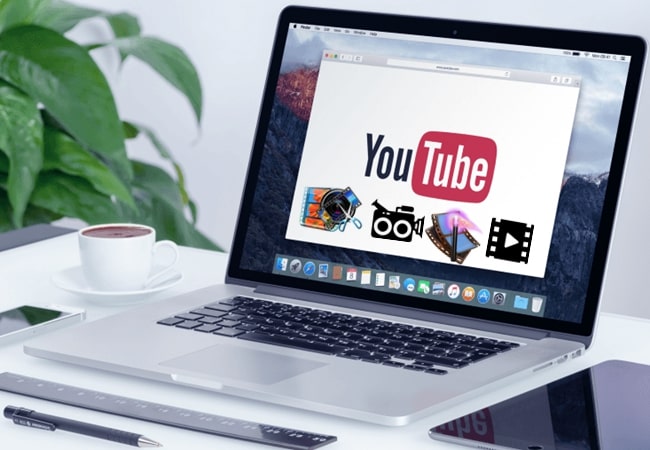 YouTube is the most popular video sharing and hosting site in the world. Anyone can post a quick video recorded with a smartphone, made up of graphics or even a well-rendered movie. Cut out the boring clips, apply some visual effects, add a soundtrack, and you've got yourself a video. It's possible. Whether it becomes all the rage though, depends on more than just the content of your video. Video editors do play an important role in this process. And we have collected some of the best YouTube editing apps to help you make your video great.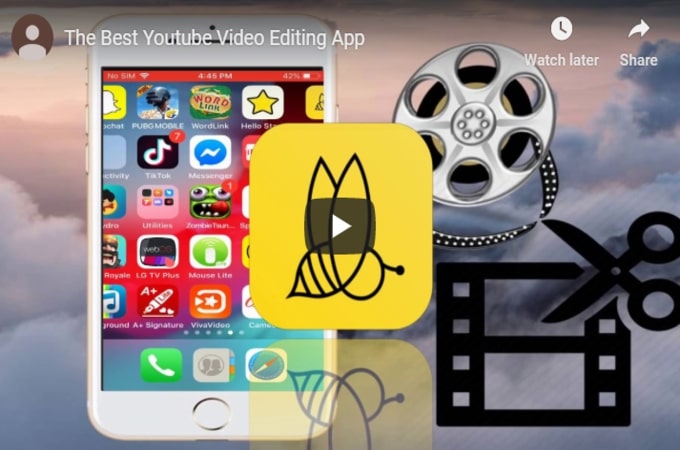 5 Best Youtube Editing Apps for Making Great Videos
Beecut (iOS)
Beecut is one of the best youtube editing apps that you can use on your iOS devices. It is a simple, yet impressive video editor that can make a creative video for your YouTube channel.
It uses the screen space quite well, making it easy to arrange your clips, drop in the transition effects, add filters, input captions, and import background music. What's awesome is that it can export video in 1080P and 720P without any data limits. No watermark left, and no payment necessary to save the file. It's a completely free app.
Its desktop version is also available for Windows and Mac users, which comes with a lot of advanced features. If you also want to make stunning intro and outro videos for YouTube, it is highly recommended.
Viva Video (iOS & Android)
Viva Video is the best video editing app for YouTube with hundreds of special effects, filters, and stickers. With a few taps, you can create a good-looking YouTube video.
With Viva Video, you can take photos and videos from your photo gallery, and then edit them by joining them together, trimming the unwanted video clips, adding animated subtitles and controlling the play speed. Regardless if it's a photo slideshow, or a photo collage, this app has ready-to-use templates for you.
Though Viva video is a free app, the downside is that the developer saddled the app with restrictions. If you want to use the advanced functions, you'll be asked to pay for it.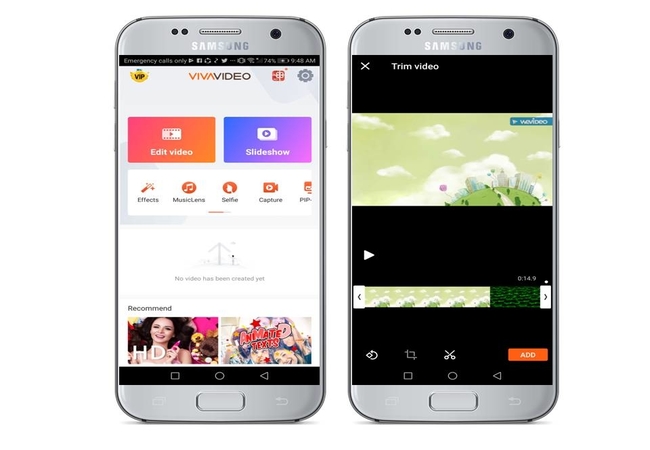 iMovie (iOS & Mac)
iMovie is a good youtube editing app that can help you create your YouTube video easily. The mobile version lost a lot of functions as compared to the desktop version. So if you want to take your video to the next level, try the desktop version.
With this app, you can create a simple YouTube video with many effects, transitions, powerful titles, superb animation, and preview in real time. Another strong point is you can save the video in 4K resolution.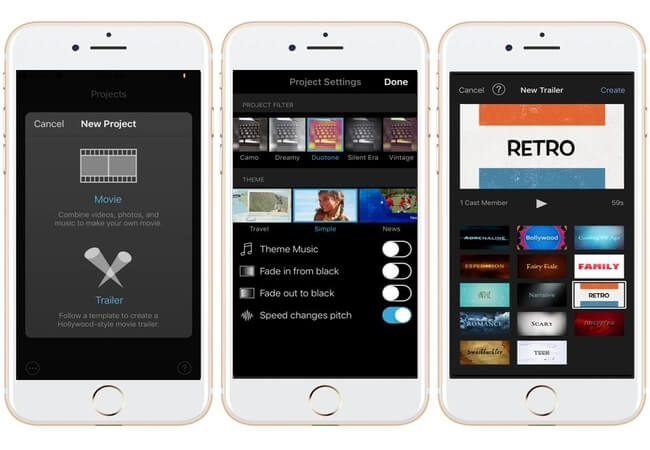 Splice (iOS)
Splice is one of the more famous good editing apps for YouTube video that can help you throughout video-editing process from start to finish.
In this app, you can create professional looking videos for your YouTube channel. It offers simple features such as trimming clips, adjusting transitions, speed, and more. You can also add title slides, text overlays, narrations, sound effects, etc. After you complete your video, you can directly share it to your YouTube channel.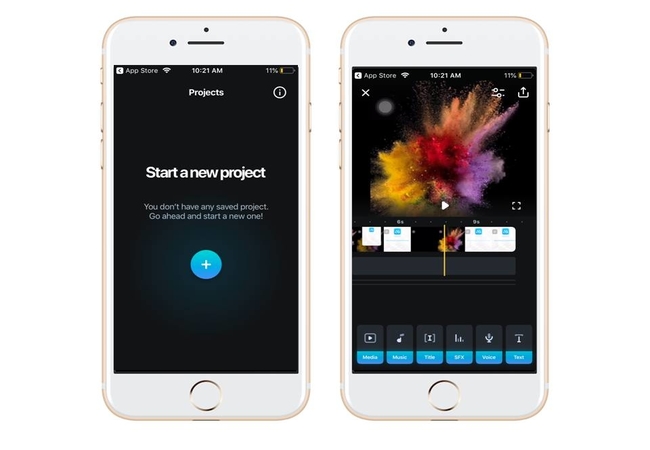 Cute CUT (iOS & Android)
Cute Cut is one of the best YouTube editing app we recommend that allows people to draw all over the the movie. Besides offering the common editing feature set, it has 30+ drawing tools for cinema-like effects.
You'll be excited with this app when editing your YouTube video. Both the friendly user interface, as well as easy drag-and-drop format, will give you full control of the video quickly. The sound volume, transition effects, video border, shadow, corner, etc., are all customizable.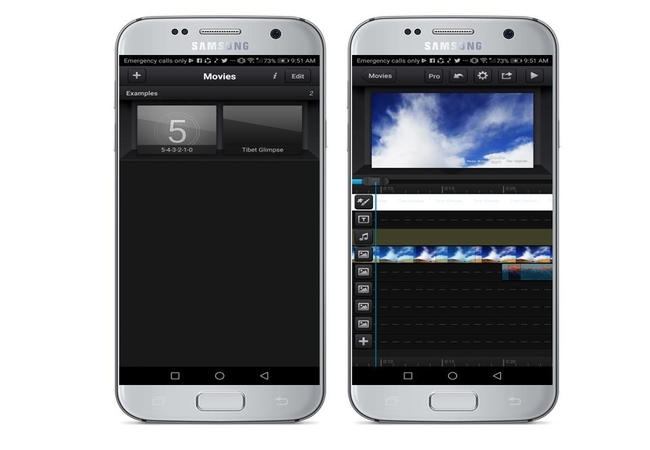 Conclusion
The BeeCut app is the most highly suggested one, especially if you are a beginner. It's totally free and easy to use. If you want more professional features, there are desktop versions available as well. Tell us which one you like the best to help you edit your videos for YouTube.