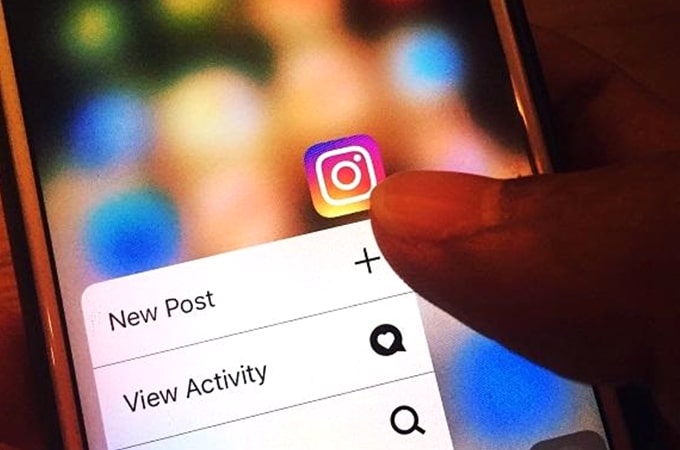 Sharing is the heart of social media. Twitter allows its users to retweet. Facebook has an option to share a post. And on Instagram, you can repost the story of others. As an Instagram user, I do believe that you have wondered how to repost Instagram post because it's really a great way to share a picture from other Instagram users with your followers.
But take note that you must reach out to the Instagram user and obtain the permission to do so in order to avoid some unnecessary troubles.
In this post, we share you the most reliable ways to repost the story for Instagram.
How to Repost Instagram story.
Download post from Instagram
If it is the photo that you want to repost with your followers, it's very easy to get it from the Instagramers. You just need to take a screenshot of it. When it comes to the videos, there are a lot of apps that can help you get the video from Instagram, for example, DownloadGram.
Render post before reposting
If you want to edit the video before repost on your Instagram, you can use a completely free app called Beecut. This video editing app is available for both Android and iOS users, and fully compatible with Instagram 1:1 square format.
It offers a number of editing features to render your video Below are steps that you can follow to render the video for getting a better visual effect.
Get the app from Google Play or App Store.
Then open the app, tap the "+" icon and choose the video that you need and hit "Next step".
Next, choose 1:1 aspect ratio for editing your Instagram video.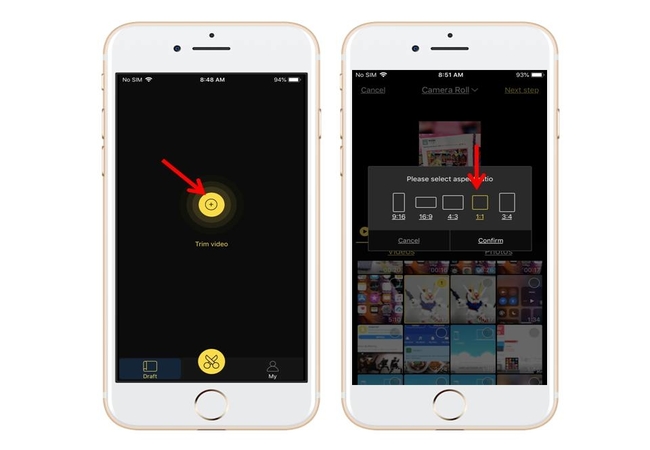 You can then render the post with the available tools. After that, tap "Export" and choose video resolution that you want to save it in.
Once exported, you can now repost it on your Instagram account.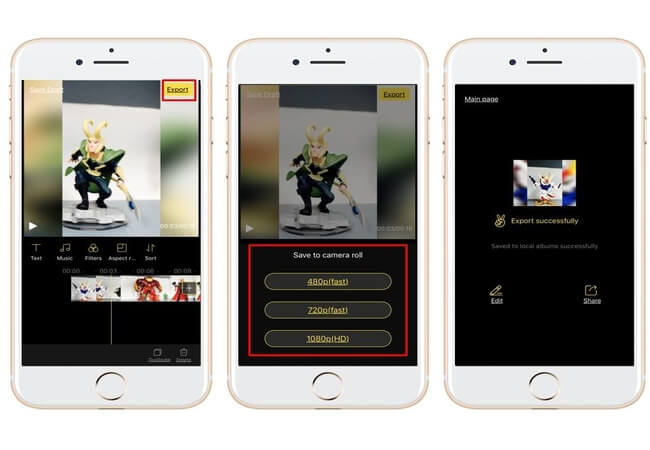 Three Awesome Tools to Repost Instagram Post
Repost Instagram story you were tagged in
Instagram has a new change to the Story that is if someone tags you on their Instagram Story, you will get a direct notification message saying "Mentioned users may repost this story for 24 hours". In other words, you have the option to repost it. Below are the steps that you can follow to repost the story that you have been tagged in.
Open your Instagram account, then click the paper airplane icon.
Tap the message that says "@username has mentioned you in their story" > "Add This to Your Story".
You can make changes to it, for instance, add text, stickers and more elements before reposting on your Instagram account.
Finally, tap "Your Story" at the bottom part of the screen. The followers will see the original poster's profile.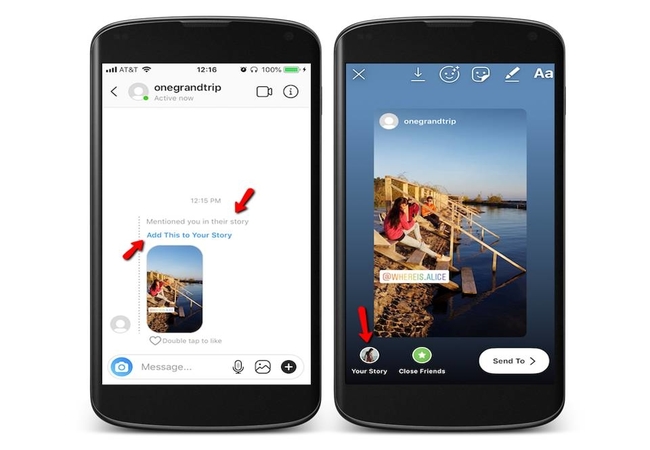 Using a reposting app
The easies way to repost someone's story is to have a re-sharing app. Here we advise you to use Repost for Instagram. This third party tool will help you repost story for Instagram in just a few clicks. Below is a guide you can refer to fully repost your Instagram story with this app.
Open your Instagram account and select photo or video you would like to repost.
Tap the three dots icon and choose "Copy Share URL".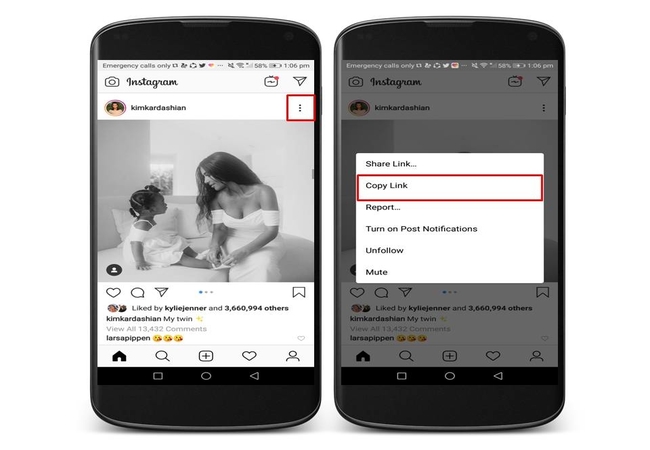 Now, open Repost for Instagram, the post that you copied the URL will automatically load on the tool.
Under "New Post", tap the tab that you need and hit the "Repost" button to share it on your Instagram story.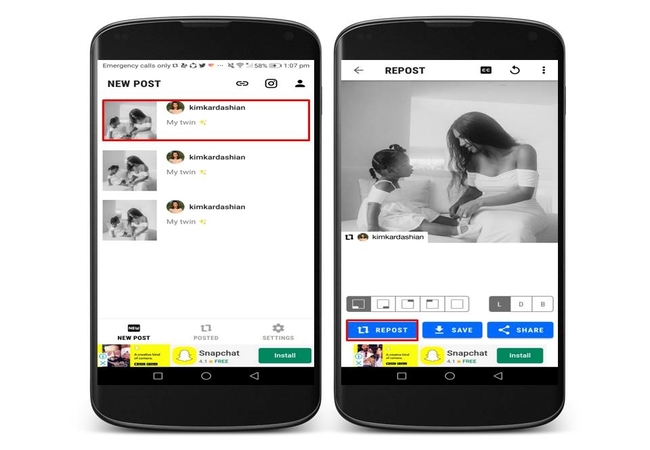 Reposting it manually
Another way that you can have is to your repost manually, if you don't want to download another app to help you out in Instagram story reposting. After you customize the post, you can manually post it just like posting a new story. Below are steps that you can refer to.
Get the screenshot of the post you want to repost.
Go to your Instagram account and tap the plus icon to select the screenshot on your gallery.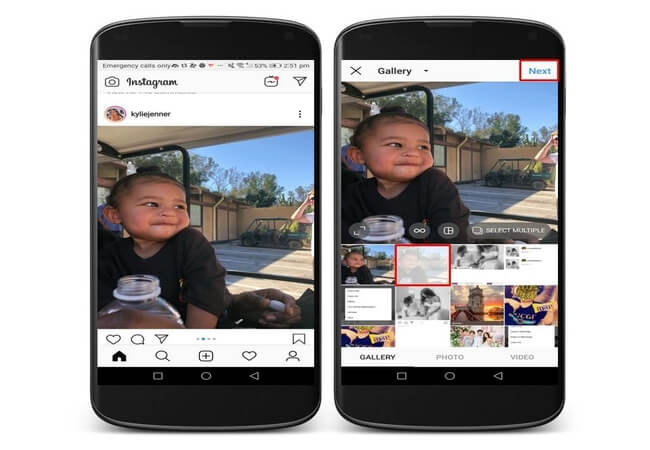 After that, hit "Next" and modify it.
Once done tap "Next" again and "Share" to post it as your own story.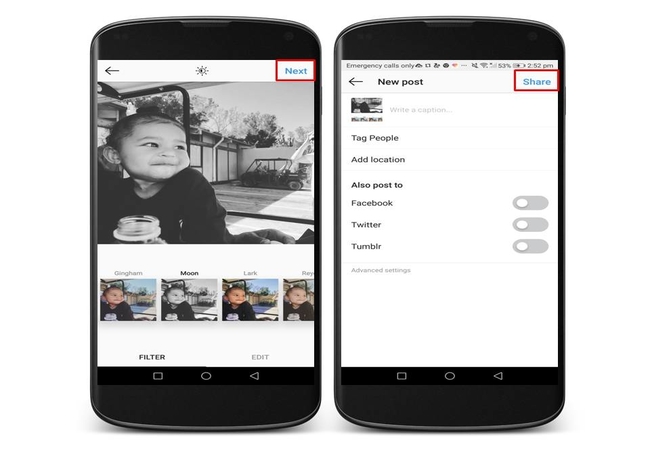 Bottom Line
This is the complete guide you can follow to repost Instagram post. If you want to repost someone else's Instagram Story, it is much better to ask permission for it first.