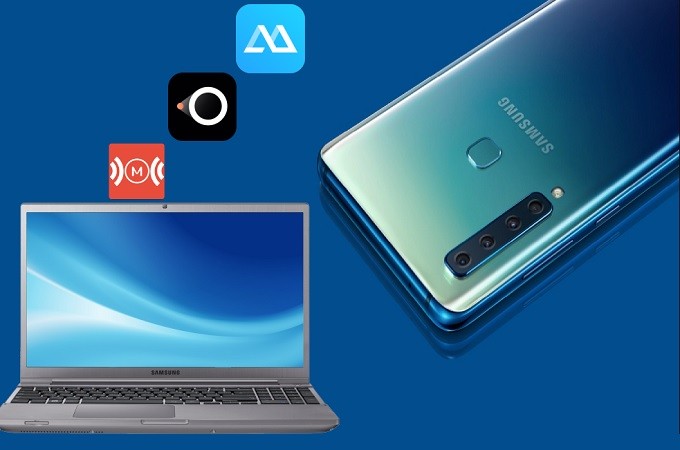 Are you looking for a cool app that is compatible with your Samsung device? These days screen mirroring apps are all the rage. Most people are looking for better ways to enjoy entertainment on a much wider screen, whether that be either PC or TV. That is why more apps these days are being developed to meet this demand. Although you will find a lot on the internet, not all can give you the best service. Therefore, we listed some of the best screen mirroring apps for Samsung phones to make it easier for you to find what suits you best.
Top 3 Screen Mirroring Apps for Samsung Phones
ApowerMirror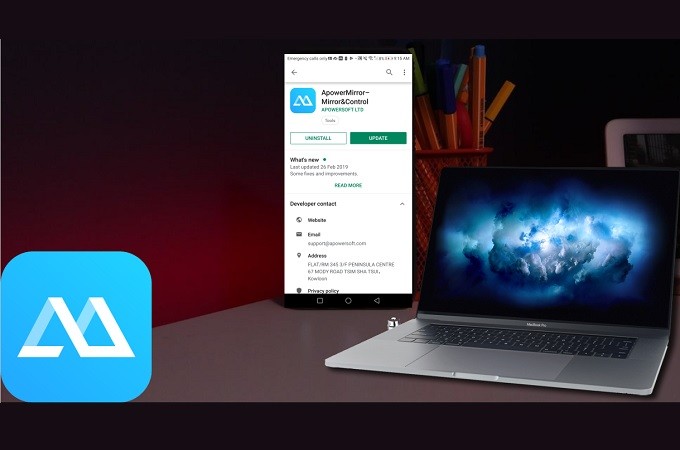 First up on the list is ApowerMirror. By far the best among the tools on the list. It is a built-in mirroring that supports screen recording, screen capturing and annotating features. This tool is one of the most recommended by most gamers and bloggers because it is compatible across all platforms. You can use it on Android and Apple devices, Windows and Mac devices and even across each platform. More than that, it can also control your phone screen using your computer keyboard and mouse. To learn more about this best mirror app for Samsung phone, follow the guide given below.
Use the download button below to download and install the app.

Make sure to connect your PC and your phone under the same Wi-Fi network if you will go wireless.
Your phone must initiate the connection, you have to choose between the four methods of connecting. (PIN, QR code, auto-detection and via USB cable.)
Supposed you chose via USB cable. Get your USB cable and connect on both devices.
Note: USB cable does not require a connection to the internet.
Then once the device is recognized, click the "Start Now" button from the pop-up window.
Then the mirroring begins.
LetsView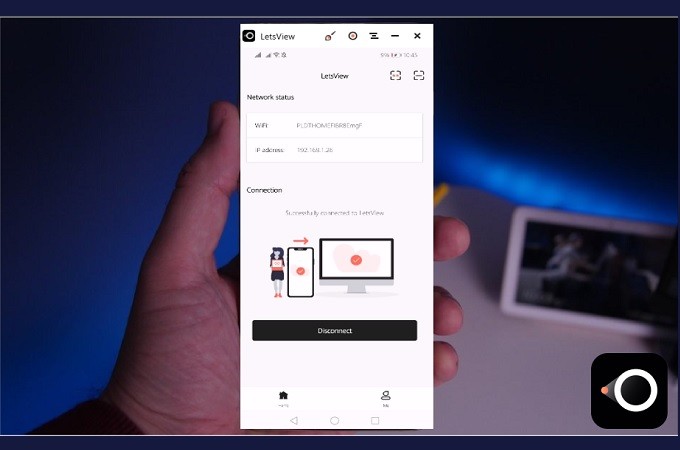 LetsView is a free desktop app that you can download on your PC and on your mobile device. It is as competitive as ApowerMirror. This is a mirroring app that works with all types of devices. It can also do what ApowerMirror can except being able to control your device on your PC and directly mirror on your TV. But, it can also screen record, screen capture and add markups while mirroring or screen recording. This way if you want to record what you are doing on your phone, it will be possible. Likewise, it is also compatible with Samsung. This best reflector app for Samsung devices is also one of the most recommended, try it to find out.
Get started with the tool by downloading it. Use the shortcut buttons below to make it easier for you.

Connect both devices under the same wireless network
On your phone, wait for the name of your PC to appear.
Now, once the name is visible, tap it and the mirroring will begin.
Mirroring360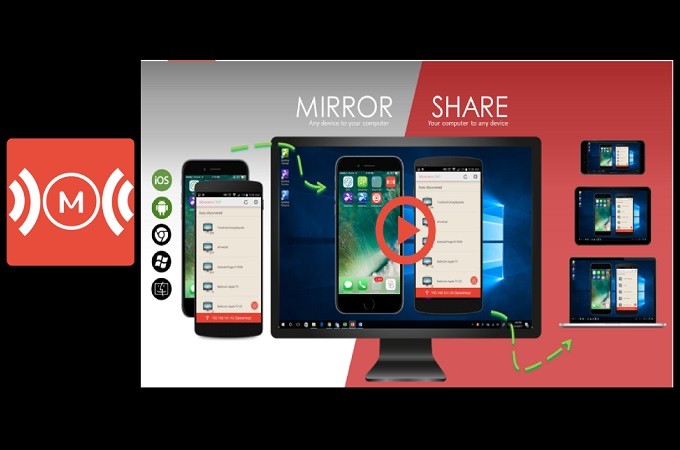 Finally, we have Mirroring360. Similar to ApowerMirror and LetsView this has three different ways to connect. You can use the PIN, auto-detection and the QR code scanner. The tool has a very simple interface and a smooth and easy to use IU. The only difference of this to the others on the list is this is a paid tool. You have to purchase, register and choose a premium plan to use it. But if you want to try and experience how it works, you can download and use the free trial version for you to decide. For the time being here is a sneak peek on how it works.
Download the app on your phone and PC from its official website.
Make sure your phone and PC are on the same Wi-Fi network.
Choose between the three methods to connect.
Supposed that we are going to use the pin, get it from the main interface of the tool and type it in the pin filed on your phone.
Click on "connect" and "start mirroring"
The mirroring will then begin.
Conclusion
All three are great and highly recommended. That is why they are included in this list of best screen mirroring app for Samsung Phones. However, among them, ApowerMirror has the advantage since it offers more features than the other two. Also if you are looking specifically on how to mirror Samsung Note10 to PC, click this link.