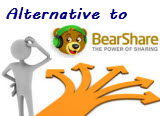 Bearshare is a file sharing software that lets you search and download free music. It's a peer-to-peer application that all music sources come from other users. For instance, if you search for a specific song on Bearshare, the application will locate to the hard drive of all those who are connected to this program and include this in the result. However, you can only download songs when the owners are online, otherwise they will not be available.
Although it provides free songs without spending a dime, it still has some drawbacks. One of the most obvious issues is that it can lower the performance of your computer when others are trying to download things from your side. Besides, the installer will add a third-party application to your system and change your homepage if you have not checked it carefully during installation. Since it uses peer-to-peer technology for the downloads, such settings may put your computer at risk with no guarantee for privacy.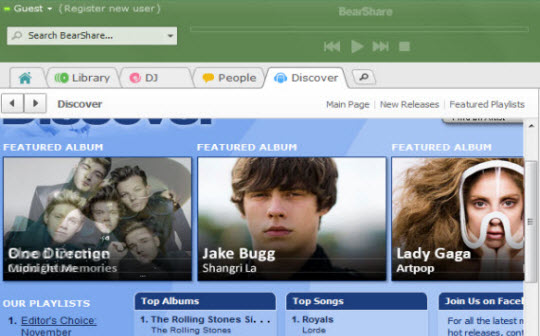 Due to the situations as described, many users prefer to switch to Bearshare alternative which does not expose personal info and comes with third-party stuffs. If you are one of these people, there are sites and applications available online that let you download songs without the hassles mentioned. Here we have sorted them into two categories:
Best Sites Like Bearshare
Let's first go over the sites like Bearshare that you can try. These are web based tools for downloading songs, which are perfect if you do not wish to install any software on your computer.
1. Apowersoft Free MP3 Downloader
On top of our list is Apowersoft Free Video to MP3. This is a straightforward online tool that can be utilized by any users. Its basic user interface that would guide you through simple steps to get your desired song even if it's your first time using the program.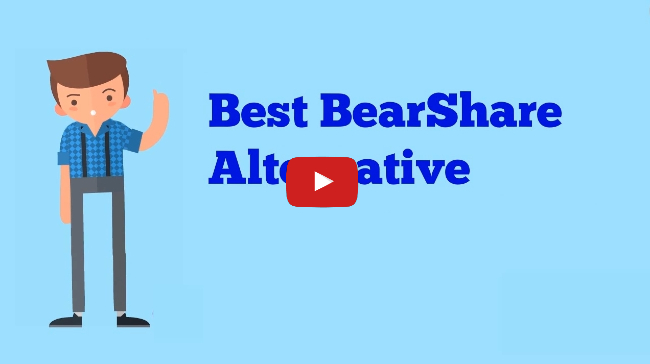 It's similar to Bearshare in a way that you can free download mp3 music, as well as listen to them online. It features a music search engine to find music resources available on web but not via peer-to-peer, letting you get fresh songs at any time without worrying the safety.
2. MP3 Ripper
Another website that offers similar services like Bearshare is MP3 Ripper. Like the first alternative, this one also has a simple user interface so you wouldn't have any problems using it. Search for the keyword or enter the URL of a video you wish to download as MP3 and select "Rip it".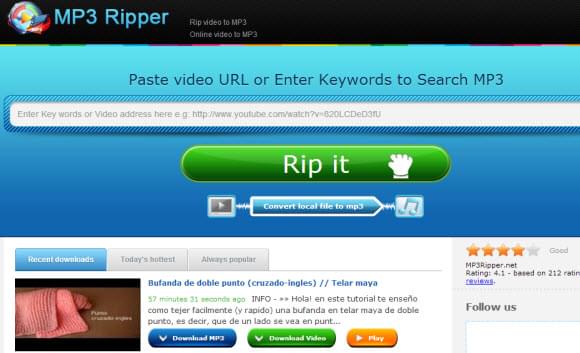 Aside from being one of the most convenient to use websites like Bearshare, it also shows the hottest songs for the day, as well as those that are always popular. It also shows a list of what were recently downloaded by other users. Furthermore, you can play the video of the music on the list while on the page.
Best Software Like Bearshare
If you prefer using a music downloader with more features on your computer, there are also other alternatives that you can choose from. While they all let you save music to your computer, these applications still have their own pros and cons. Let's get to know the best software for you.
One of the top programs like Bearshare available in the market today is Streaming Audio Recorder. This is an application that can be used for downloading, recording, editing and converting music. Similar to Bearshare, it lets you search and download music by entering a keyword. Other features they have in common are their built-in player and CD Ripping function.
What's even better is that it offers more features than Bearshare. It lets you record any music streamed on your browser, which can definitely enlarge the range of music you could save to computer. It supports a wide selection of audio and video format for conversion. You may also use it to burn music on CD, as well as listen to various streaming radio stations. It also comes with editing features that let you personalize your sound.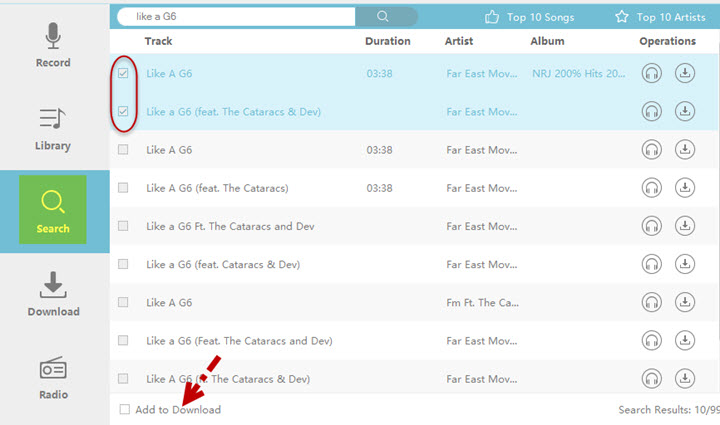 Conclusion
Now that we learned about the different Bearshare alternatives that you can use, you can make a sound decision on which option to choose. If you are looking for a free app that does not require installation, Apowersoft Free Video to MP3 and MP3 Ripper are your best alternatives. If you prefer a cost-free software that you can use without opening your web browser and offers fantastic features at a cheap price, Streaming Audio Recorder is without a doubt the best Bearshare alternative.