If from before we need to wait and sit in front of our television to catch the music videos from MTV or other local music channel, the highly technological world of today has made this scene nonetheless a thing of the past. Today, all you need to do is to connect to the Internet and every music video you want to hear or watch can be seen online.
One of the most efficient and truly convenient ways to stream music videos is through YouTube. Aside from offering tons of music videos, YouTube has its own list of most viewed music videos of all the time. If you are wondering who made it this year, check out this YouTube top 10 music videos 2014 list after the jump.
Most Watched YouTube Music Videos of 2014
10. Nicki Minaj – Anaconda
Released in last August 19th, the song "Anaconda" from Nicki Minaj made it on the list with over 327.8 million views and still counting. With its upbeat tone and rhythmic music, this song truly captured the hearts of everyone. Also in this music video, you'll get to see the bootylicious body of Nicki Minaj.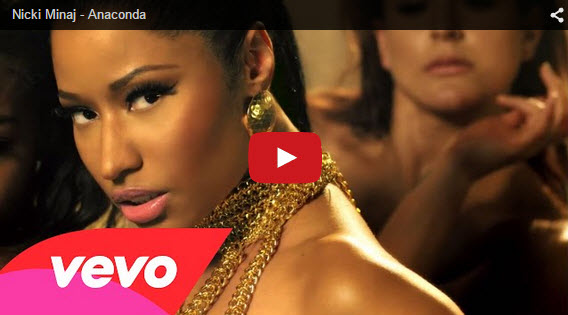 9. Taylor Swift – Shake it Off
A day before Nicki Minaj's song was released, Taylor Swift previewed her song entitled "Shake It Off". This award winning singer once again proved her utmost popularity worldwide with the song bagging the 9th spot in top 10 songs of YouTube 2014. It has 359 million views that will surely increase before the year ends.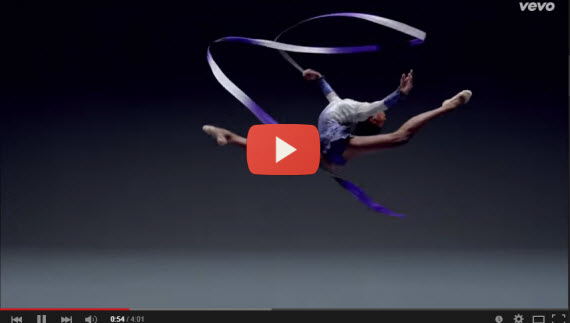 8. Meghan Trainor – All about That Bass
The name of this blonde beauty might not be familiar with everyone but her song "All About That Bass" can be heard in all parts of the world. Released on last June 11, the song has gained over 365.3 million views on YouTube alone. What's special about this song to make it on the list? It's the familiar tune and cheerful music.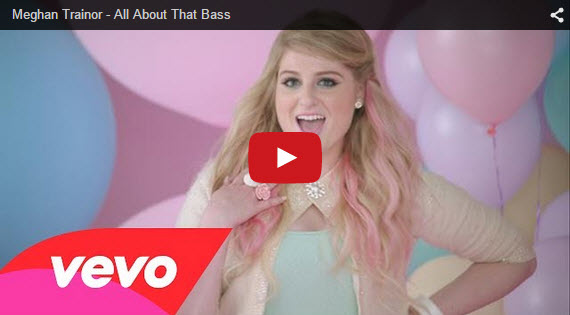 7. Sia – Chandelier
Continuing on the best YouTube music videos in 2014, the No.7 is Sia with her single "Chandelier". Released early days of May, Chandelier is indeed popular with its 371.2 million views. More than just a rhythmic melody, it is actually a hard song to sing as it requires some belting power to reach those high notes.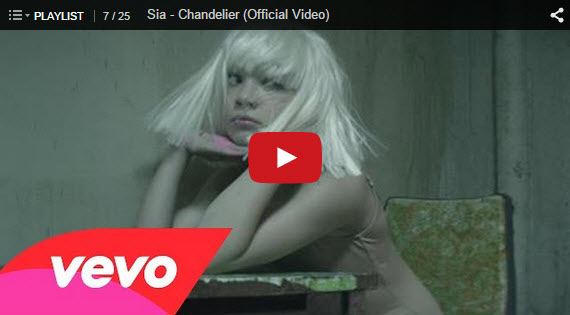 6. Iggy Azalea ft. Charli XCX – Fancy
Accounting to over 388 million views, Iggy Azalea should be proud of her song "Fancy". Her song was released on May 4th and with Charli XCX singing on the side, these two beauties indeed conquer the world of music. Fancy is quite short with its 3.24 minutes playing time but nevertheless, it is packed with bubbly melody.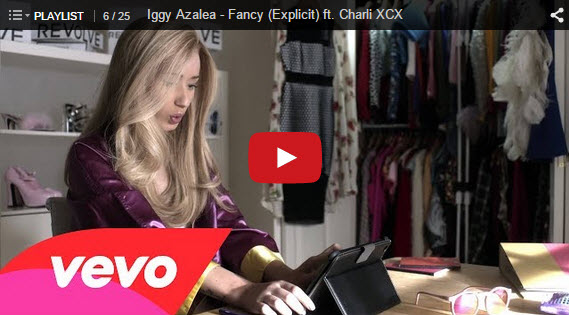 5. Jason Derulo ft. Snoop Dogg – Wiggle
Next on the list is Jason Derulo's "Wiggle". This song was made public May 21 and since then, it has gained over 401.4 million views and still increasing. Wiggle has a very contagious beat, easy-to-follow lyrics and of course sexy girls doing the booty dance. Combining these things, no wonder why this track made it on the most viewed YouTube music videos in 2014.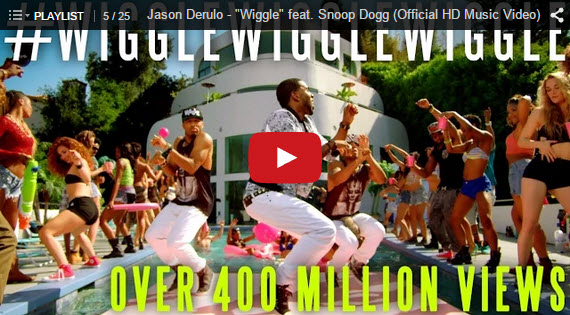 4. Shakira ft. Carlinhos Brown – La La La (Brazil 2014)
Who amongst us is not familiar with Shakira's most popular single "La La La"? Used for the 2014 Brazilian Cup, this most celebrated song which was released May 22 reaped so much public attention and quickly gained over 419.1 million views. La La La is like an infectious disease, once you have played it, you can't stop dancing with its beat.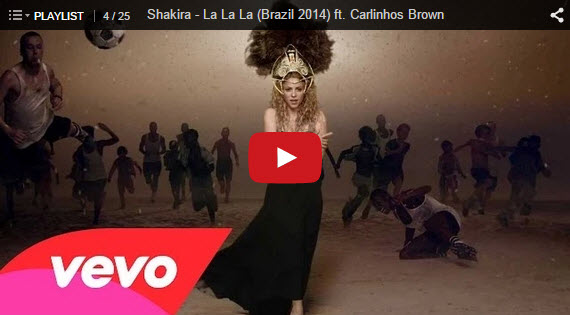 3. Shakira ft. Rihanna – Can't Remember to Forget You
Next on our YouTube top 10 music videos 2014 list is again from Shakira but now featuring the equally beautiful pop icon Rihanna. Although the song "Can't Remember to Forget You" was released very early during the first month of the year, still it managed to bag the top 3 spot with its 443.5 million views.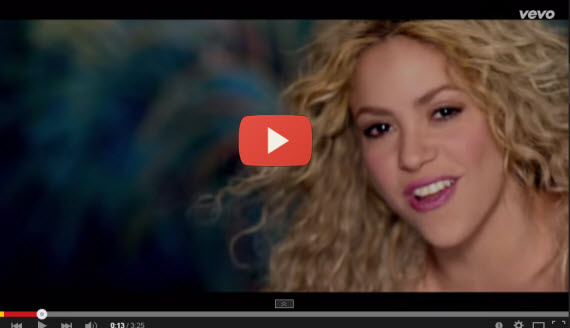 2. Enrique Iglesias ft. Descemer Bueno & Gente De Zona – Bailando
Enrique Iglesias is the only male singer who made it on this year's top YouTube music videos. Featuring by another two singers, the song Bailando has a whopping 589.6 million views that is still counting. Surprisingly, the Spanish version of Bailando is more popular amongst viewers than its English counterpart.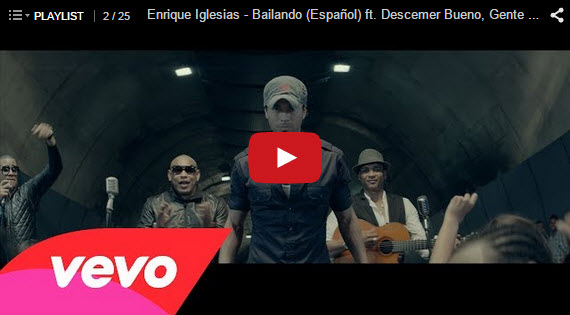 1. Katy Perry ft. Juicy J – Dark Horse
This Santa Barbara Californian native surely knows how to make it on the music scene. Her song "Dark Horse" which was released on February 20 of 2014 is the most viewed music video in YouTube of all time. Featuring Juicy J, the two artists accumulated more than 700 million views worldwide. The Egyptian inspired MTV of Katy Perry has all the right formula to catch the attention of nearly 1 billion YouTubers.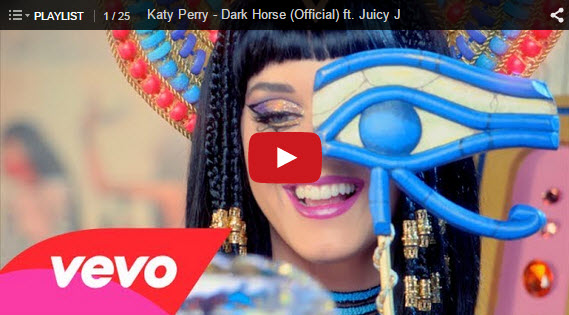 Okay, maybe now you want to enjoy the best songs again, just click to enter the playlist.
Collect Best Songs on YouTube
Watching the best YouTube music videos of 2014 is very easy and indeed no-brainer, all you need is a great Internet connection and you're good to go. However, saving them as MP3 files for playback on PC or smartphones is another story. If you like to download these wonderful MP3s, you need a specialized tool such as the Apowersoft Video to MP3.
This tool is an online application that comes absolutely free. It can extract MP3s from streaming videos such as those on YouTube. Equally, using it is very simple.
Visit the Apowersoft Video to MP3 website.
Copy the URL of the YouTube video and paste it into the blank search bar.
Click "Convert" and then activate the Java.
Select the format, bitrate, sample rate and channel then click the "Download" button.
The extracted MP3 will be then saved on your computer.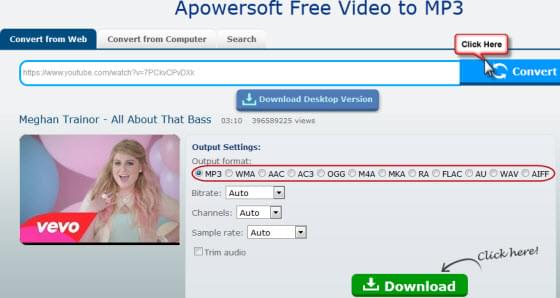 Aside from downloading YouTube music videos, it also has a search function for video searching and converting directly.