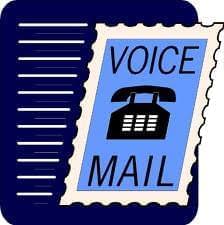 Before SMS messaging hit the mainstream, many individuals are making use of short recorded messages to communicate, which is known as the voice messaging. The recorded message is then send from the sender to the receiver in a form of a voicemail. This process is done through the help of a computer system that has the ability to allow users to exchange of their own voice messages. Moreover, voicemail is commonly provided by telephone companies across the globe. It was been first included in landline telephone service and now it is also being added to the feature of modern mobile phones and smart phones. Most of the time voicemail carries important messages that are why keeping a record of them is necessary. There are old ways of recording voicemail messages, such as the use of answering machines and the like. However, these methods maybe obsolete and may not save your voicemail for good. In this case making use of a more advance methods may help in solving this issue.
How to record a voicemail message?
Solution one: Microphone + Apowersoft Free Audio Recorder
The first solution that we can benefit from is a combination of a Microphone and Apowersoft Free Audio Recorder. This method will allow you to record voicemail messages from your mailbox with the highest audio output possible. This process can be started by following my steps below.
1
Connect Microphone to your computer
Hook your external Microphone into your computer, just follow the color patterns when plugging in the device.
2
Open the free online audio recorder
Now open the Apowersoft Free Audio Recorder's site and hit Start Recording to launch the record tool.
3
Make the right settings before recording
Go the Audio Input tab and opt for the Microphone. Make sure that you move the mobile phone's earpiece or speaker close to the Microphone as possible.
4
Dial your voicemail box number you want to record
Grab your mobile phone and dial your voicemail box number, and key in your login credentials.
5
Start to record
Go and click the Start button on the recording tool few seconds prior playing your voicemail. When you are done, simply hit Stop to stop the recording.
Tips: Just be advised to use a functional Microphone for better recording output, also make sure that you utilize your mobile phone's hands-free option to increase the volume of the playback.
Solution two: Free VoIP service + audio recording software
Our next solution is a little bit similar from the first solution, but this time we are going to use Free VoIP service and awesome audio recording software which is the Streaming Audio Recorder. As we all know VoIP is one of the hottest and cheapest ways to communicate via internet, the most familiar one to us is Skype. So how to save voicemail messages from this mean is also being on demand. This way is very easy, just follow my guides.
To begin with the recording, download Streaming Audio Recorder and install the program, when it is ready just open it.
Before playing your voicemail, you need click On button first. Then Streaming Audio Recorder will start to record the voicemail that playing in your computer when it detects the sounds.
Now go to your VoIP provider and phone in your voicemail number. Once you get access to your voicemail, you can now play them as you want depending on your preference.
After recording voicemail messages you want, you can make some simple editing tasks with the embedded audio editor, or transfer it to CDs for permanent collection by using its built-in CD burner. Moreover, this method is the most common method that is now being used in recording voicemail, since VoIP services have high demand on the main stream.