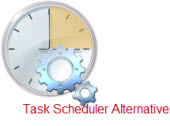 Task Scheduler is a native feature of Microsoft Windows that allows automatic execution of computer tasks with the help of pre-determined triggers. It was first introduced as "System Agent" on Windows 95, and then all versions of Microsoft Windows are equipped with tool. This application uses the Windows Event Log to automatically open or close certain programs at specific time points. Equally it can shut down the computer, send an email, close running tasks and display messages all within the user's pre-approved time.
For busy individuals, this nifty tool from Microsoft remind them with the tasks and perform simple actions conveniently. This tool saves you from forgetting events, overlooking important tasks, missing deadlines and failure to execute computer related jobs. However, the Task Scheduler has many issues such as difficult operations and occasional errors, these drawbacks lead users to look for Windows Task Scheduler alternatives. If not for its too much memory consumption, excessive usage of CPU power, frequent hangs, error messages, additional service packs installation requirements and very limited actions, the Task Scheduler could have been better.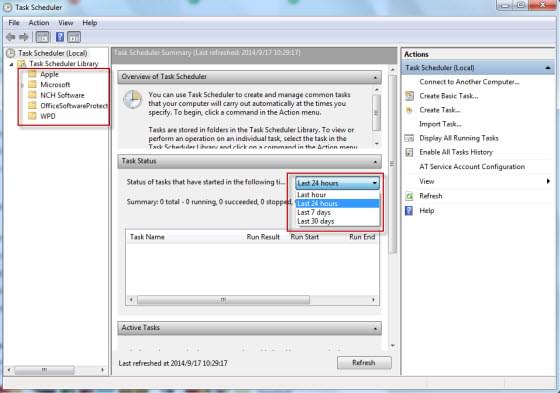 If you are looking for a better solution for solving the problems of Task Scheduler, check out these great alternatives below. Indeed, all the applications can perform even better than the original.
Best Programs like Windows Task Scheduler
Windows Shutdown Assistant
Compared to the limited functionalities of Task Scheduler, Windows Shutdown Assistant comes strong with its diverse features. This application can shut down, restart, hibernate and log off your computer. Also, it can automatically run programs as well as open URLs and files. Moreover, it can display messages, reminders and notes that are all fully customizable.
What makes the tool a great free alternative to Windows Task Scheduler is that you can automatically lock your computer at specified times. Equally, this program is compatible to all versions of Windows from 98 to Windows 8. Unlike the low memory consumption and limited functions Task Scheduler, novice users and those with obsolete computers would love the easy-to-use interface as well as lightweight footprints of this program.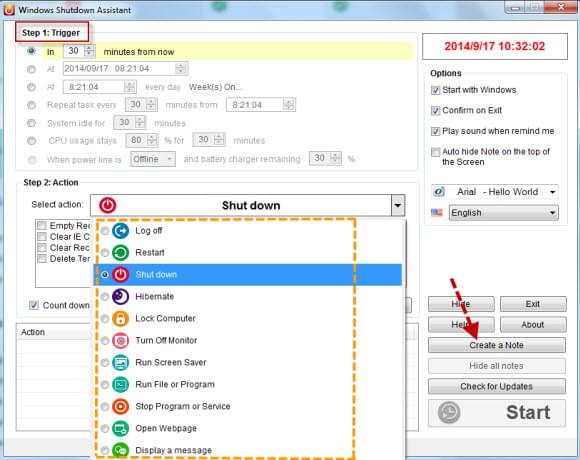 Freebyte Task Scheduler
Freebyte Task Scheduler is another application that can execute programs automatically. One can select various pre-defined times from monthly, weekly and daily options. Although it doesn't have tons of actions to choose from, the app on the other hand can implement some additional simple tasks. Users can schedule things like defragmentation, clean-up and system scans.
This Windows Task Scheduler alternative is very small in size, it doesn't consume too much memory and this is an all-in-one package which does not require you to setup extra plug-ins in future. However, the newest version of Freebyte Task Scheduler still doesn't support Windows 8.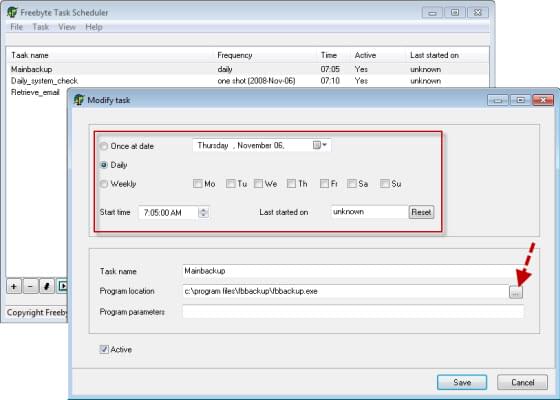 System Scheduler
The System Scheduler comes with two versions, one that is paid and the other one is a freeware. Free application is limited in features while the paid version gives you all functionalities at $30. With the ability to open and close programs, activate certain apps, minimize programs and display popup reminders, the Free System Scheduler is good for managing basic tasks.
This alternative equally allows to customize mouse clicks and key presses for a more convenient way to automate programs. According to your need, you can choose the suitable version for yourself.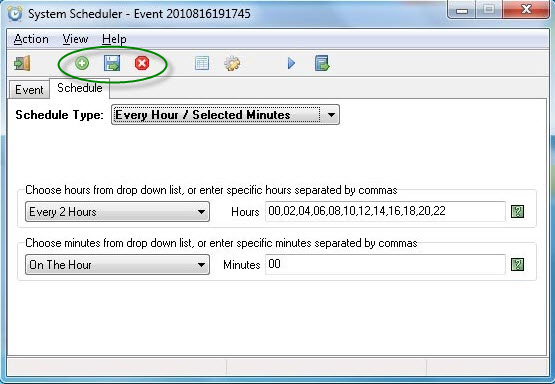 VisualCron
Equipped with intuitive user interface, tons of managing options, ability to repeat tasks and system notifications, VisualCron is an amazing alternative to Windows scheduler. It facilitates their tasks of working on computer and eliminates missing events and jobs as it handles automated tasks very efficiently.
Targeting for big companies and businesses with various scheduling needs, VisualCron doesn't come cheap. Unlike other similar tools, price of VisualCron ranges from $99 up to $9,999. Shocked by its price? You can however experience all its features by downloading the 45-day free trial version.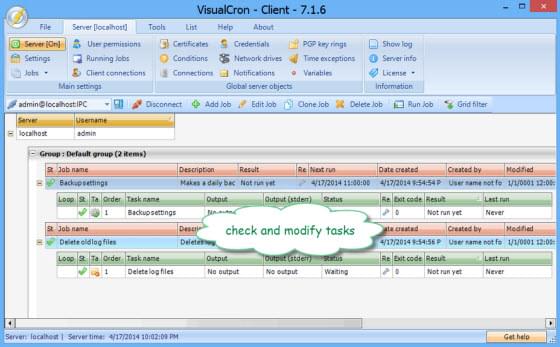 Advanced Task Scheduler
From automating day to day tasks, launching of programs, opening documents and webpages, displaying reminders, creating visual messages, shutting down and restarting your computer, the Advanced Task Scheduler can perform it all. Other features of this Windows Task Scheduler alternative include establishing network connections, performing file operations and all others.
Although it doesn't have a visually appealing user interface, this program can handle the arrangement of tasks with vivid color marks. Thanks to its useful features and hotkeys functions, doing tasks in front of the computer is now made easy. However this software doesn't come free, you need to shell out $39.95 for the one-time license payment.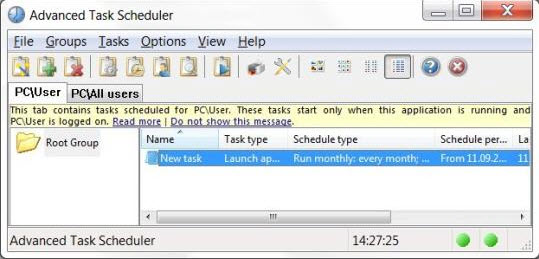 If you're an office worker, brand manager, executive, online entrepreneur, graphic artist, writer or a professional working at home, bet you know the importance of scheduling your tasks with reminders. Luckily, there are tons of programs like Window Task Scheduler that help busy individuals do all their computing jobs with great ease. When choosing the right software, take into consideration whether the functions and price can meet your needs is the most important.