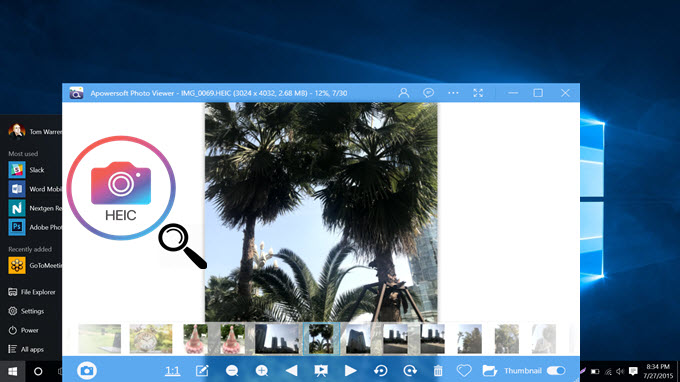 HEIC, High Efficiency Image File Format, is an image format designed to compress images and therefore save space on iOS 11 devices. It retains the same high-quality display the JPG produces while rendering it to a smaller size. This kind of format cannot be viewed instantly on Windows PC because of current compatibility issues due to its new nature. In case you want to access the image on PC, you may need a HEIC viewer for Windows.
However, most solutions provided on the Internet require you to convert HEIC to JPG images while some oblige you to connect your iPhone or iPad to PC for viewing such images. These solutions, however, are therefore sometimes troublesome and time-consuming. So if you're searching for a genuine HEIC viewer in Windows, check out the list below for the applications and know how you can effortlessly access your HEIC files with.
Best Free HEIC Image Viewer for Windows PC
Apowersoft Photo Viewer is the first ever app that supports the direct viewing of HEIC format. This is a photo viewer that allows one to open their images which are in every major compatible image format, including JPG, PNG, BMP, GIF, as well as the new HEIC format stored on their PC. It has an intuitive interface which makes it recommendable for everyone to use.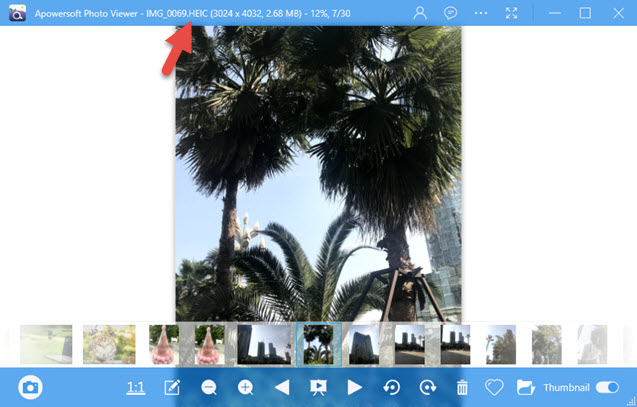 With simple clicks, you can easily load your pictures onto the program. Unlike other existing solutions, this does not require one to perform other tasks like converting and connecting devices to computer. Moreover, a large benefit is that you won't need internet connection every single time you're going to view your images. And furthermore, it occupies little space on your CPU so you can download this even if you have low spec PC.
Having said these, Apowersoft Photo Viewer is the easiest and most straightforward way available to handle HEIC images. Here are the steps, you need to know to use this free HEIC photo viewer:
Hit the Download button to get the installer of the program on your desktop.
Once the installer is ready, simply install the photo viewer to your computer and launch it.
Next, locate your HEIC files and drag them to the main interface of the app. [Tip: If you want to automatically open HEIC files, choose Apowersoft Photo Viewer as your default app.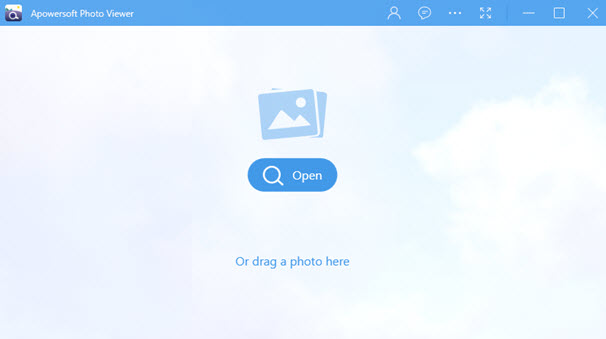 When viewing those HEIF files with the program, you are provided to choose from several viewing options including the options to rotate, zoom in/out and add to favorites. If it's necessary, you can also view your HEIC images in a slideshow. Other than this, users can also take screenshots and edit images like inserting figures and text.
What are the upsides of this free HEIC image viewer?
It does not require any conversion or other further activities for viewing HEIC photos.
It does not require you to upload any photos, privacy is fully guaranteed.
It supports saving HEIC files as JPG, PNG, BMP, etc.
It provides many viewing options including slideshow.
It comes with the ability to take screenshots and edit images.
Above you can read about the simplest way to view HEIC on PC, however, sometimes you may need to convert HEIC to JPG in batch for further usage, then this free HEIC converter can be an optimal choice.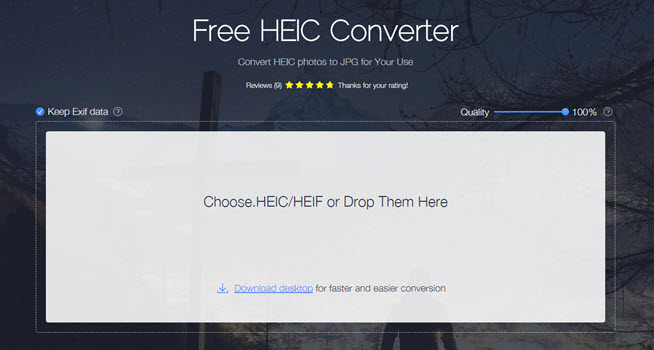 It is an impressive converter which can process images quickly without sacrificing the quality of your file. Furthermore, batch conversion can be done within the tool where you can process up to 30 photos simultaneously. For security reasons, there is a delete button located beside your converted file that you can hit when you're done.