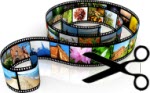 Video cutting is the first law of movie making. However skilled you are at using a camera, the raw footages are always imperfect. And so a video editor will be essential to polish them. Commercial video editors will be king in editing video but they will be very expensive. There are plenty of other good options out there. Here are 5 best video cutting software programs you should consider if you are looking for one that suits you best.
Top 5 video trimming software
1
Video Converter Studio
Key Features:
Apowersoft Video Converter Studio is a one-stop multimedia converting program. One of the best about it is that it includes a versatile editing tool for trimming, cropping and rotating video. Getting rid of unwanted parts will be a simple thing to do.
By enhancing video with video effects, we can adjust special effects to create the perfect home movie, including volume, contrast, brightness and saturation. The program itself also has a watermark function by which we are able to add image watermark and text watermark, making it highlighted and symbolic. Of course, this tool lets you insert subtitle as well. Under the help of this video cutting software, we can personalize an exquisite movie.
Other Features:
Converts between all kinds of audio and video files.
Downloads video from almost all video hosting sites.
Plays media files without limit of formats.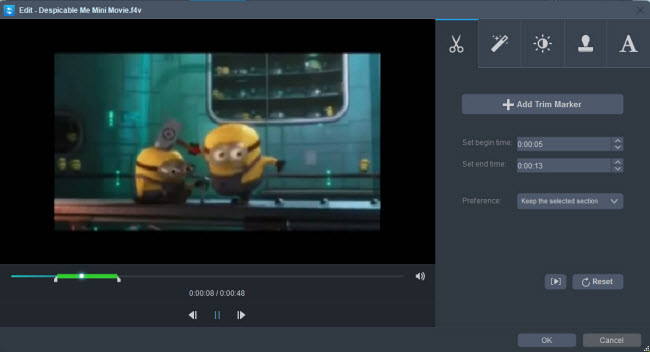 Pros:
Has a user-friendly interface available for people with every level of skill.
Professional and advanced editing functions.
Provides multilanguage interfaces and supports.
Cons:
Installation needed.
Unprofessional in video editing.
Supported system: Windows & Mac
2
Windows Movie Maker
Key Features:
Windows Movie Maker remains one of the best free video trimming software. It comes free-of-charge and is designed with simplicity in mind. After we drag into video clips or photos, they will be displayed in the order they are added instantly. We are able to split or trim the clip and remove the ones that are unneeded. It is very easy to add music, caption, effects and transitions to make the video attractive.
Other Features:
Shares video to YouTube, Facebook or other sites directly.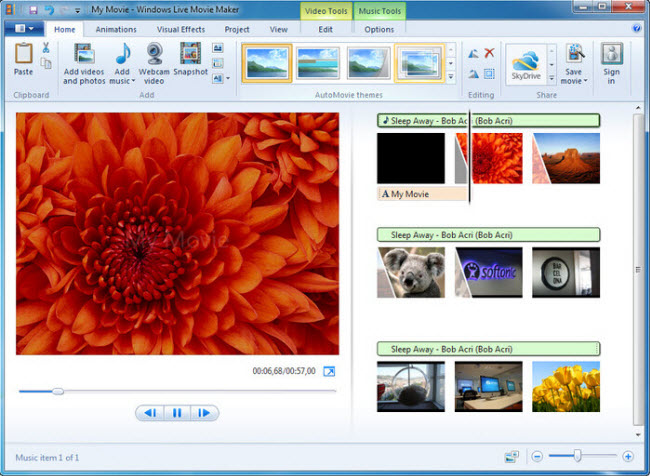 Pros:
Features a timeline editing function.
Supports multiple formats for output video.
Saves movie in different resolution for your choice.
Cons:
Has a limit on the input video format.
Only works on Windows Platform.
Supports few video formats.
Crashes sometimes.
Supported system: Windows 7/8
3
VLC Player
Key Features:
Known as multimedia player, VLC is capable of working as video trimming software, helping you trim clips, crop them and apply a lengthy list of useful effects and fliters (rotate, adjust image, change aspect ratio, contrast colors and more).
Other Features:
Supports to stream and play back multi-format videos.
Can do media file conversion.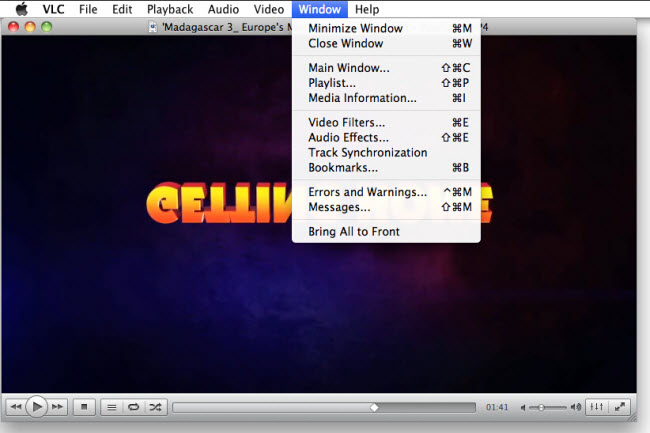 Pros:
Supports running on cross-platform.
High speed for processing media files.
Cons:
Unprofessional in editing video.
Supported system: Windows, Mac, Linux, Unix…
4
FFmpeg
Key Features:
In reality, FFmpeg is a video and audio converter capable of trimming and cropping videos. It features a video/audio codec library in which we can freely use any type of project. So it won't be a bad choice to consider when we are in want of video cutting software.
Other Features:
Provides solution to record, convert media files and stream video/audio.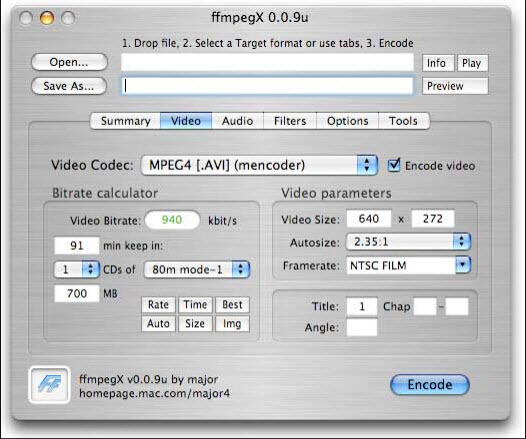 Pros:
Professional video trimming function.
Supports any type of files.
Cons:
A command line tool to convert between formats.
Supported system:Windows, Linux, Mac OS X 10.5 and above
5
iMovie
Key Features:
iMovie will give us freedom to browse video clips from Mac more easily. And movie editing has never been so easy. In addition, there are quite a lot of things we can do with iMovie, for example, make movies, create trailers, and instantly share movies. This software is highly recommended for people who want to create HD movies.
Other Features:
Offers great management tool to organize all movies in one place.
Provides possibility to create our own movie theater.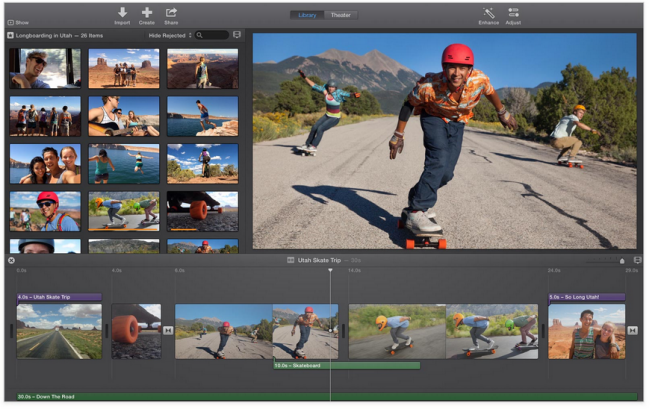 Pros:
Best video cutting software with simplicity and professionality.
Variety of video effects and movie themes.
Ready-to-use templates for creating trailers.
Cons:
Only runs on Mac OS 10.6.6 or later version, excluding Leopard, Lion, Mountain Lion and Mavericks.
Often crashes and forces exit.
Supports very limited video formats.
Supported system:Mac OS