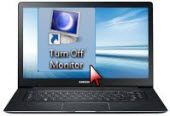 In various situations, one needs to turn off laptop screen. Many of us would do this to save electric energy as well as to conserve battery power. Now if you're not going green, you may want to put your laptop monitor on sleep simply because you don't want others peeking through your stuffs. Additionally, when we only need the computer processing tasks on the background without checking the screen. It does happen in the scenarios when listening to music, attaching our laptop to external displays, defragmenting our system and the likes.
Whatever the reason is, turning off your laptop monitor isn't as easy as it looks like. Comparing to desktop PCs where you have a separate power outlet for monitors, laptop is a one-piece electronic gadget with no isolated outlet. Luckily, there are several tricks on how to put your monitor to sleep.
II. Piratical Solution for Mac
III. All-in-one Program for Windows
Simple Solutions to Switch off Laptop Monitor
Part 1: Turn off Windows Laptop Screen:
If you own a Windows-powered laptop, you could turn off your monitor in two ways. The first method needs no special cable, accessory or even third party programs but just your laptop. On the other hand, the second method requires a free program which can be downloaded on the internet.
A. Adjust Power Settings
Click the "Windows" logo and open "Control Panel".
Go to "Settings" and enter "Power Options".
Head to "Turn off monitor" and set your desired limit of time to put the monitor to sleep.
Leave your laptop alone and the screen should automatically shut down on itself when reaching the set time.
To wake up your laptop from sleep, just press the keyboard or move the mouse.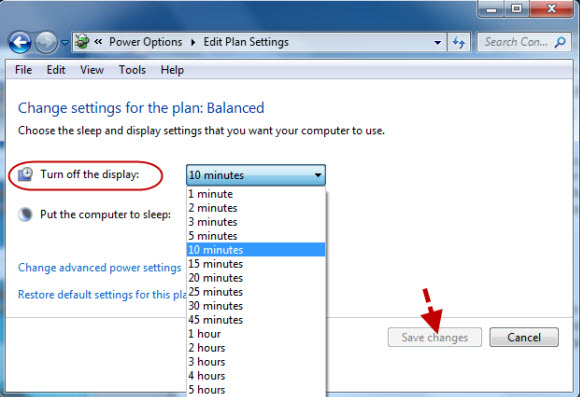 B. Create A Shortcut
Download and install the program called NirCmd.
After installation, right click on the desktop and select "New Shortcut".
Click "Browse", then search for "NirCmd.exe".
Create a command by adding a space after the location and time to wait until the monitor turns off.
The command just look like this "C:\Program Files\nircmd.exe\ cmdwait 5000 monitor off".
Click "Ok", the shortcut will be created successfully. Next time when you need to turn off laptop monitor, simply double click this shortcut.
Part 2: Switch off the Display on Macbook:
For Macbook users, there are several ways on how to turn off monitor on laptop. All these methods need no third party app or specialized tool because it uses the innate ability of your MacBook to put itself on sleep. Check them out after the jump.
A. System Preferences
Go to "System Preferences" and click the "Energy Saver" icon.
On the "Put the display to sleep when the computer is inactive for", move the slider on your desired time.
Save the settings then you're done.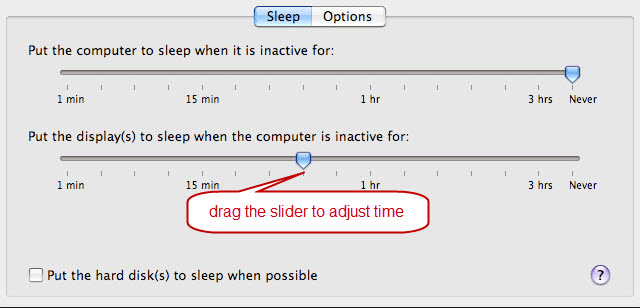 B. Use Expose
On the "System Preferences", select "Expose and Spaces".
On the "Expose" tab, specify a "hot corner" on your screen and choose "Sleep Display".
The next time you hover your mouse on this location, your Mac monitor will be automatically put to sleep.
C. Power Button
To turn off laptop monitor on Mac, simply press the power button for one second.
This will turn off the display and not the system itself.
Practical Software to Turn off Laptop Display
If you want a practical solution to quickly turn off laptop screen but not to configure system settings or create technical string of commands, the Windows Shutdown Assistant is what you need best. This program can do tons of things aside from turning off your laptop display. For example, it can restart the system, hibernate, automatically run programs, open URLs at specified time, display messages, lock your computer and many more.
What makes the Windows Shutdown Assistant wonderful is that using it to switch off laptop monitor is very easy. In fact, even beginners wouldn't find it hard to set tasks. Just download and install the program on your laptop, then follow the instructions below.
Specify the time point or time length required for turning off the screen in "Trigger".
Select "Action" and choose "Turn off monitor" from the drop down list.
Click "Add to action list".
Finally click the "Start" button to save the settings.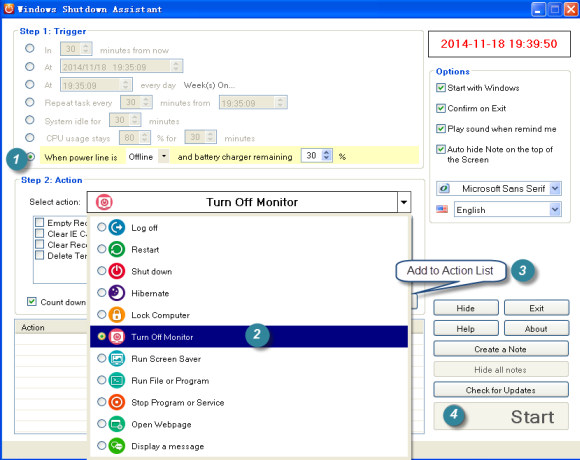 You will see the activate task in the task list, and check the status of it. If necessary, you also can inactive it or delete it directly. The software allows you to create several tasks all at once so you don't have to perform repetitive things over and over again. It is available to all versions of Windows Operating System. Bear in mind there's no Mac counterpart for this software because Apple OS doesn't allow third party programs to make changes on its system.

There are many ways on how to turn off monitor on laptop. Sure that you can use the native ability of the system to put itself on sleep but to avoid glitches and to prevent unwanted errors from happening, using simple third party programs is your best bet. Windows Shutdown Assistant is surely a great option, for it is free, easy and supports to turn off monitor automatically.