Last September 2014, Microsoft officially unveiled their latest Windows Operating System – Windows 10. And on July 29, 2015, this newest OS has finally reached to the hands of the consumers through Microsoft's system update. Equipped with the company's virtual assistant named Cortana, Windows 10 promises new and exciting features such as the return of the overhauled start menu, revamped action center, touch-based browser Edge, optimized Windows Store and many more.
However there's still one lacking feature to this newest baby from Microsoft, the inability to automatically download songs from the Internet. Thus, a Windows 10 music downloader is indispensable if you need to save tons of free music on the web to PC. Based on the research and personal experience, here handpicks three MP3 downloading tools which are easy, efficient and safe.
Top Three Windows 10 Music Downloading Programs
Streaming Audio Recorder
Not all music downloaders come fully compatible to Windows 10 but luckily, there are those that can run on this OS smoothly. Streaming Audio Recorder is a full-pledged audio tool that enables you to record audio chats, sound from video streaming websites and even music playing from live radio stations. Other than recording music, it can likewise directly search and download songs, auto-add ID3 tags, convert audio file into different formats, transfer files from iTunes, edit audio and other valuable features that users will truly enjoy.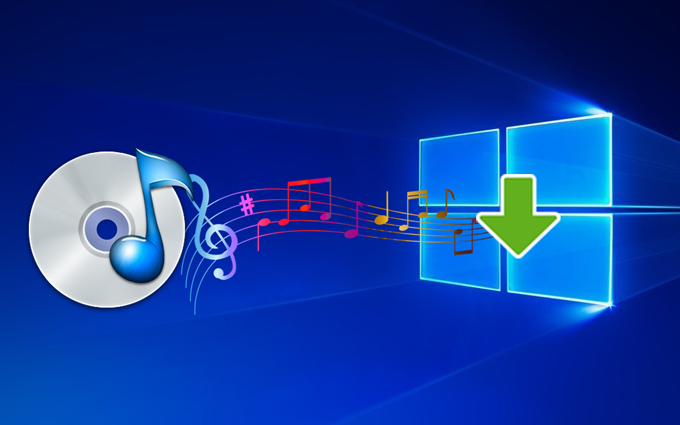 What's great about this music downloader for Windows 10 is that it is very simple to use, below are the steps to follow:
Download and install the Streaming Audio Recorder on your PC.
Click "Search" tab on the left side of the main interface.
Input the appropriate keywords into the search box, then press the "Enter" key.
A list of matching results will be displayed, download one or multiple songs and hit "Add to Download" button.
You will be redirected to the "Download" – "Downloading" panel, there you can check the downloading progress.
Once done, open the destination folder to enjoy the songs offline.
Aside from the ability to efficiently download music on Windows 10, this program can also add music to iTunes which lets you enjoy music conveniently. All you need to do is to locate the file you want to transfer from your library, open "Tools" menu and select "Add to iTunes" from the drop-down menu. Drag the files into the pop-up window, click "Start" to add them to iTunes. Later, just connect your idevice to Windows 10 for updating the music data.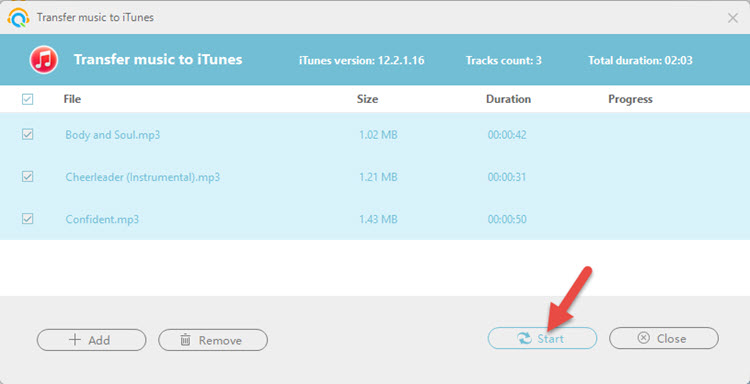 Music Chow
Another program you could try is Music Chow, a software provides free music downloads for Windows 10 with no registration or even membership cost at all. It is a desktop music search engine which gathers files from the internet then return the request with matching results. Included on the program is a music player, and various music search categories with multiple language support.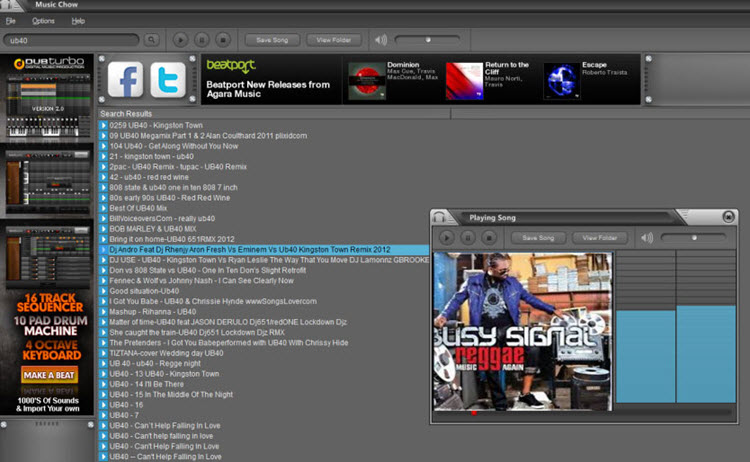 Its operations are also easy to handle, the first step is to install it on your PC. After launching it, you will see a large search bar for you can enter any desired keywords and wait until the result shows up. To download a song, right click the entry and select "Save song" from the available options. Music Chow is straight on convenient to use, but it doesn't guarantee the validity of results since it gathers data from the Internet in real time. Some links can be good while others can likewise be dead. Also, the risk of downloading an incomplete file is more likely to happen.
Ares
Ares is yet another software that can download music on Windows 10. It uses the same technology as what Torrent employs, the P2P file sharing system which allows users to download music and other multimedia files fast and easy. Having a huge network of users, users can quickly search the MP3s they want and save it directly on their computers.
Install Ares on desktop and run it. On the blank search bar, enter the keywords of the music file you want to download.
Hit "Search" and choose an option from the available results, play them to check the quality.
Click "Start" and wait until the files have been completely downloaded.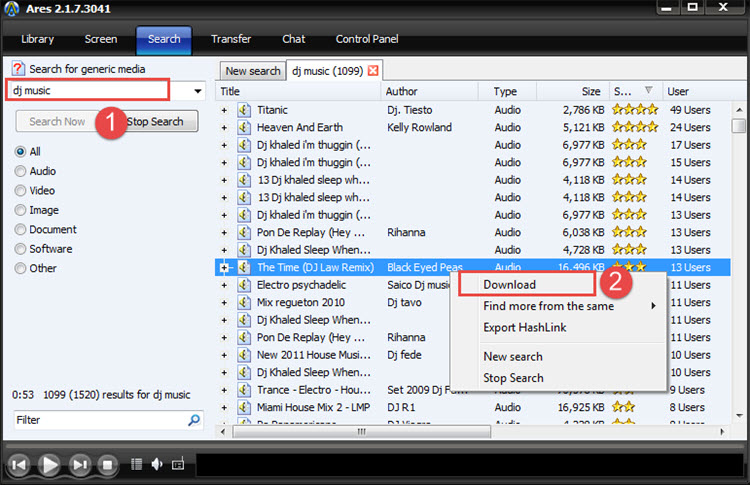 While the original version of Ares is 100% free, due to financial problems, the developers discontinued the original version and decided to make the new one a paid software. Should you find some websites offering free Ares software, you can download it instantly.
Comparison of the Windows 10 Music Downloader
After knowing some ways to download songs on Windows 10, we find that each one of them differs from the other. When choosing the right software, make sure that it meets your needs without sacrificing price as well as quality. Check out this this mini table below for a quick comparison of the introduced programs.
| | Streaming Audio Recorder | Music Chow | Ares downloader |
| --- | --- | --- | --- |
| Music Database | 9.0 | 7.0 | 9.0 |
| Sound Quality | 9.0 | 7.0 | 8.0 |
| Download Speed | 8.0 | 9.0 | 9.0 |
| Price | 9.0 | 9.0 | 8.0 |
| Extra Features | 9.0 | 8.0 | 8.0 |
| Bottom Line | 9.0 | 8.0 | 8.5 |