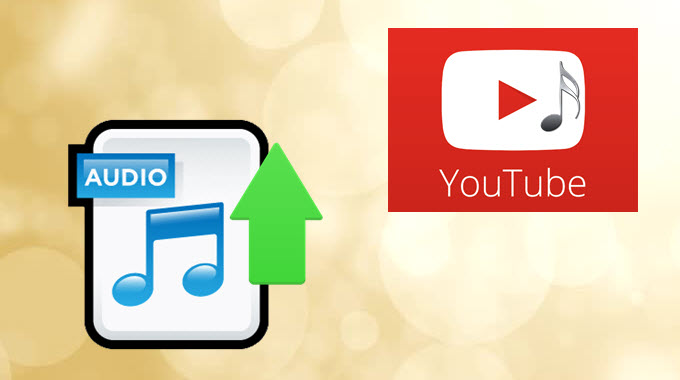 Tagged as one of the most powerful marketing tools in today's Internet field, YouTube is undoubtedly an avenue of stars. These days, some of the popular performers like special singers and actors are first discovered on YouTube. With this video hosting site, users can upload not just videos but originally created audios as well. You can upload Acapela songs, cover albums, your own version of popular songs, and many more. Although, bear in mind that the way to upload audio files to YouTube is different from uploading videos. The process is much more difficult, complicated and sometimes confusing.
Luckily, audio creators do not need to worry because there are several tips and tricks on how to easily upload songs on YouTube. If you want your music to be heard worldwide, check out these efficient audio uploading methods below.
Part 1. Edit Audio to YouTube Acceptable Format
Part 2. Online YouTube Audio Uploader
Part 3. Create Nice Audio File for YouTube
Flexible Solutions to Upload Audio to YouTube
Being an exclusive video hosting website, YouTube doesn't accept or recognize common audio files such as MP3, WMA, AAC, and all others. If you want to upload an audio on the site, it only means that you need to create a simple video file which contains your audio clip with an audio editor. Currently, YouTube accepts the following video formats: MOV, MP4, AVI, WMV, FLV, 3GP and Webm. Alternatively, you can utilize a third party uploader for uploading the audio. Now, let's learn the two ways for uploading audio to YouTube.
1. Windows Live Movie Maker
The Windows Live Movie Maker is a free video editing software provided by Microsoft, you need to download Windows Live Essential then install it. This tool can edit videos, merge clips, convert audio files to video formats, create complex video effects and more.
Let's see the steps to upload audio on YouTube using it:
Open the Windows Live Movie Maker, drag a photo into the window. The photo can be your very own cover art or any photo you wish to be seen on the screen.
Click "Add music" – "Add music from PC" then choose the song or audio file you want to upload on YouTube.
Hit "Open" and then click "Project" – "Fit to Music".
Click the "YouTube" icon on top and choose the video resolution you want.
Sign in your Microsoft Account as well as YouTube account.
After that, you need to input the title, description and tags for the file.
Wait for the video uploaded completely on YouTube.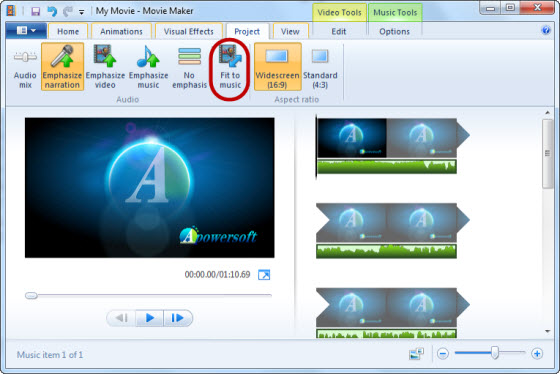 2. Tunestotube
Tunestotube is an online application which aims to help users upload audio files to YouTube without editing or other preparations. It is free to use but you need to link your YouTube account first to the site allowing them to access info from your channel.
Visit their website and click "Connect YouTube account".
After successful linking your YouTube account, go back to the site.
Select the audio file and photo you want to share on YouTube.
Click "Upload files" and input the necessary info for the audio track.
When you are done with file uploading, click the "Create video" button on the side.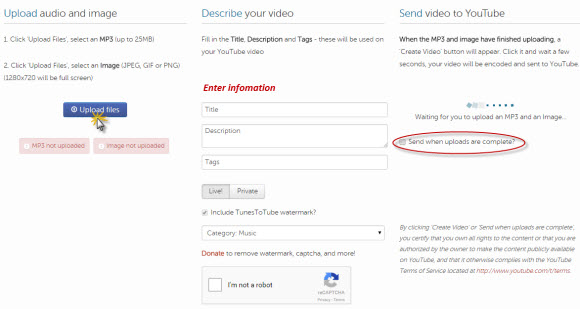 The site is easy to use and doesn't require the special video editing tools which makes it perfect for novice and non-technically adept audio uploaders. However, you can only upload up to 50MB of file. Besides, security issues have been a major concern to many users since the website will automatically access your own YouTube account.
Above are the ways to upload audio to YouTube, and they have their pros and cons, it is advise to make your choice according to your need.
Extended info: Tips to Record Audio for YouTube
To become popular on YouTube, you need to have wonderful performance. For creating it, use a high quality audio recorder is a must. One application that is worth using is the Apowersoft Free Online Audio Recorder. This tool can record voice from Mic or other line-in device, it also supports to record audio from computer for recording the background music conveniently.
For your reference, check the way to record your own songs with it below.
On the webpage, click the "Start Recording" button.
A window will show up to let you choose the audio source, choose "Microphone". If you need sound effects from PC, choose "System sound and Microphone".
Follow the instruction to install or enable the launcher, then the audio recorder will be loaded.
Begin audio recording and control the process with related buttons like "Start", "Pause" and "Stop".
After which you can save the file and upload it to YouTube.