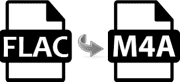 FLAC is an audio format for lossless compression. Songs in FLAC format are known to have good quality sounds. However, what is frustrating is that apple users cannot benefit from this because FLAC audio files are not supported on Apple gadgets. However, with the help of tools like FLAC to M4A converter, we can still listen to FLAC songs on these gadgets. Because M4A is an apple-supported format on the one hand and it retains the best sound quality of the source FLAC file while only takes little disc space on the other hand. Below are the best tools that you can refer to.
4 Tips for converting FLAC to M4A professionally
1
Video Converter Studio (Windows)
One of the top tools recommended for Windows users is Video Converter Studio. It is a professional, fast and easy to use program with an intuitive user interface that even beginners will master it in a very short time. It can not only convert FLAC to M4A but also convert between any file types for Apple users. Another useful feature is that it can convert as many files as we want at once. It will be very convenient and timesaving if we have batches of files to be converted. Below is how we can easily use this tool:
Download the program and then install it in computer.
Launch it and then click "Add Files" button to insert FLAC files in the tool.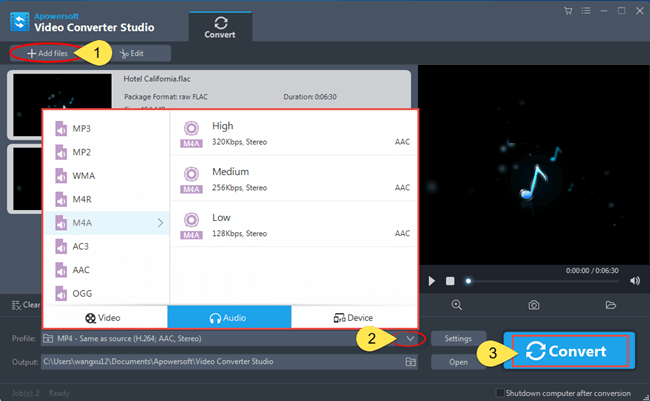 Choose the output format by dropping down "Profile". Click on Audio and then choose M4A.
Click the "Convert" button to start converting FLAC to M4A. Wait for it to be finished and the file will be saved in your computer.
Aside from that, this tool can also serve as an audio editor. It can help us make and even personalize ringtones either by removing the unwanted parts in the audio or compounding several different music files into one. Additionally, this program is also a great way to extract audio from music videos if you would set it as your ringtone too.
Here you can watch a video to learn how to do the conversion correctly.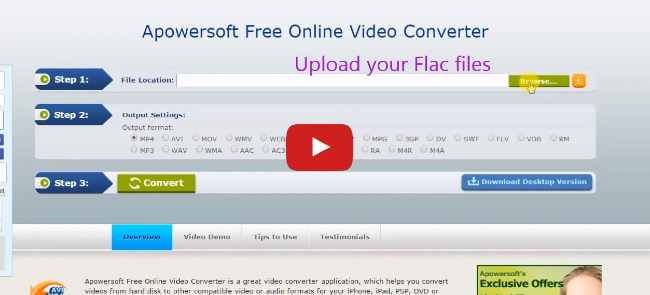 2
Video converter for Mac (Mac)
For Mac users, the best FLAC to M4A converter is the Apowersoft Video Converter for Mac which is a fantastic utility specially designed for Mac OS. We'll see a variety of options on output formats especially for Apple's devices and applications like iPhone, iPad, iMovie, iTunes, Final Cut Pro, etc. Now check out the guide on the conversion.
Download the software and launch it afterwards.
Click the "Add" button under the "Converter" tab to load the files for converting them.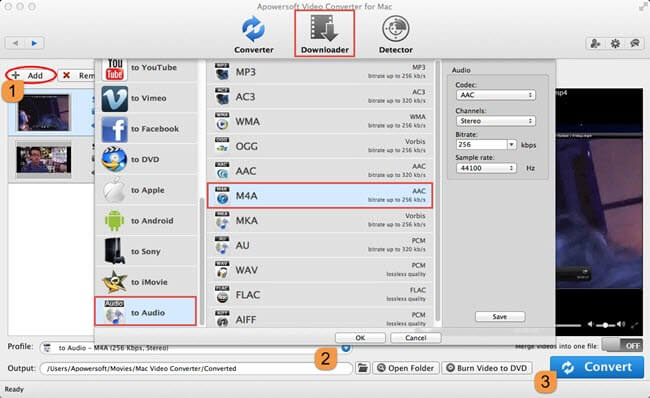 Choose "M4A" as the output format, and then click the "Convert" button to start the conversion.
Wait for a while until the FLAC to M4A conversion completes and we can enjoy them then. By the way, even though this software is a converter, it can be used as a video downloader too. This is the feature that makes it stand out among the similar products.
3
Freemake (Windows)
Another great way for Windows users to use is Freemake. It allows users to convert videos, rip DVD and make video out of photos. Relatively, the available output formats are not that various as compared with other converters. Anyway, it is still a nice choice. Here is how to convert FLAC to M4A with this tool.
Download and install it to your computer from the website.
Launch it and then click on "Add" button to insert the file to be converted.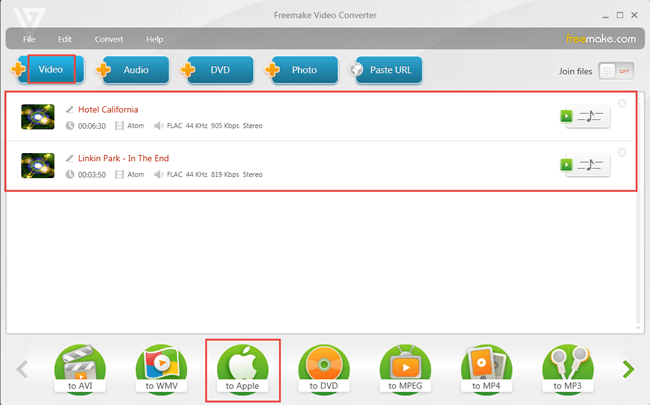 Choose M4A as the output format.
Click the convert button.
4
FFmpeg (Windows & Mac)
FFmpeg is a code-based tool that is very much different from the other given above. This software is obviously more suitable for techy people and actually not recommended for newbie. Because it requires a deep research and deep understanding toward codes to be used. Below is the process on how to use it.
Download the software and then launch it.
A window will pop up with a black screen where you can type the codes.
Next type "cd"(space) the location of the file to convert.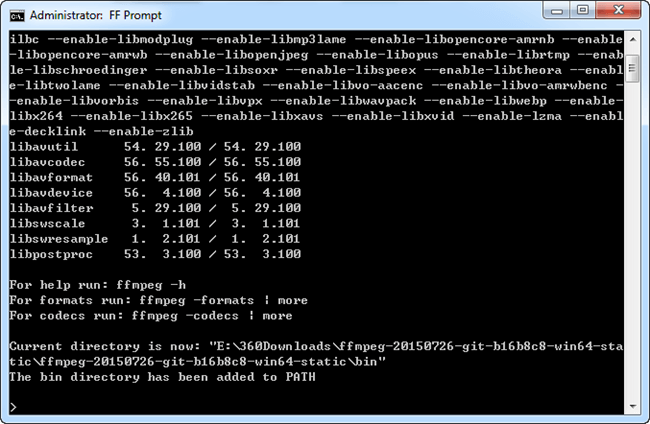 Press enter button and type "ffmpeg", then press enter button again. Codes will then appear.
Under the codes, type ffmpeg -1 bfmv.FLAC then press enter to reveal the other codes again.
Below the newly appeared codes, type ffmpeg -1 bfmv.FLAC 1:fmv-M4A then press enter and Wait for the conversion to be done.
Conclusion
Those are the appropriate tools that can be applied to convert FLAC to M4A. People with different level of skill are able to select the one that best suits their capability. The first 3 solutions are far easier to use but they have respective limitations on operating system. However, the fourth one is too difficult to utilize for common people, even though it can run on cross-platform.