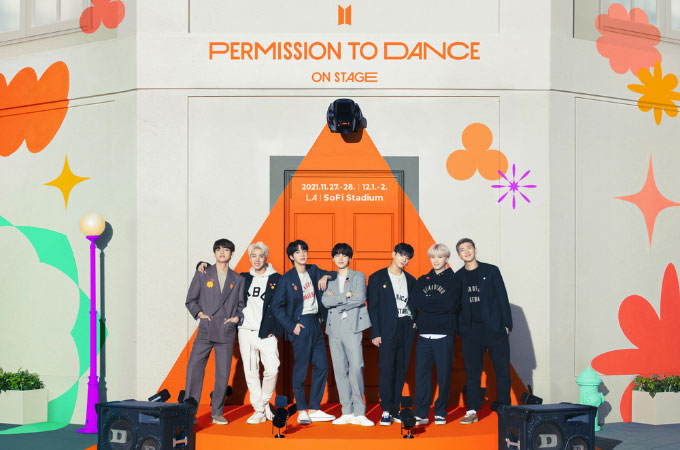 ARMY. After months of waiting and hoping, HYBE heard our wishes and gave us permission to see BTS live on stage again with their in-person concert. BTS will hold the last leg of the Permission to Dance on Stage Seoul this coming March 10 to March 13 at Seoul Olympic Stadium, Seoul. Although the in-person concert tickets are now sold out, you can still watch the concert via live stream on March 12 at 5:45 PM KST.
You may get your ticket via Weverse Shop. Just be sure to hurry and get your tickets as soon as possible because these are limited and are already almost sold out. To enjoy your streaming and feel like one with the crowd, try to watch BTS's Concert on TV.
How to Watch BTS Permission to Dance Concert on TV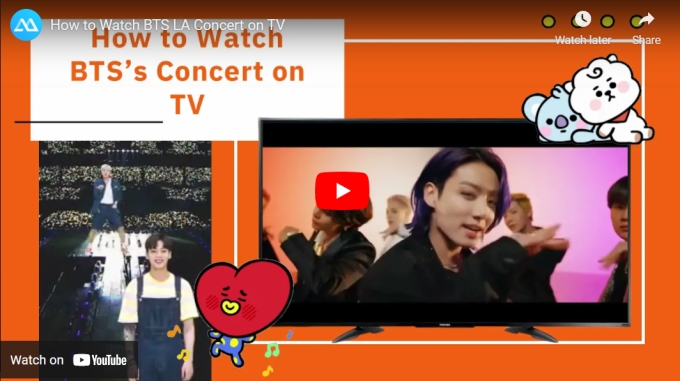 LetsView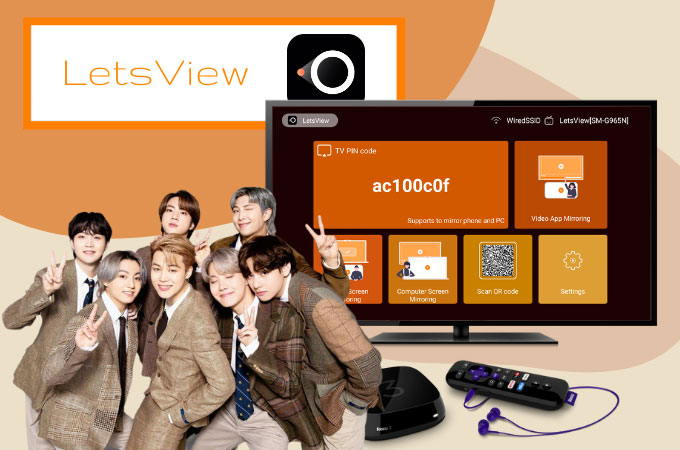 The concert is expected to last for more than a couple of hours, so you need a strong mirroring tool like LetsView. LetsView is a free streaming tool compatible with Android, iPhone, computers, and smart TVs. It can withstand hours of streaming without any delays or even tiny glitches. Hence, it is also an ideal tool in rewatching BTS In the Soop, RUN BTS, music videos, and other BTS TV appearances. Here's how to watch BTS's Concert on TV via this app.
First, download and install LetsView on your phone and TV.
Launch the app, click the em dash icon on your phone and scan the QR code displayed on your TV.

Once you're all set, open your concert link on your mobile device to mirror the concert to your tv.
ApowerMirror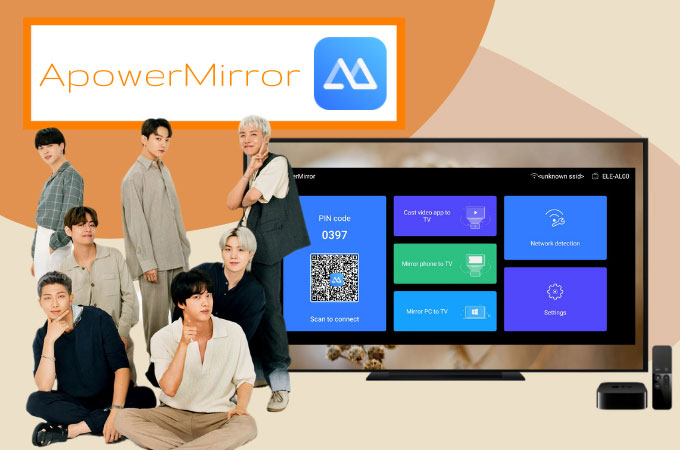 ApowerMirror is another essential tool to get BTS's Concert on TV. Similar to the first application, ApowerMirror is a smart reflector application designed for hours of live streaming and video marathons. It is even fully equipped with built-in tools perfect for recording and taking screenshots while casting. However, unlike LetsView, you need to have a premium account to fully enjoy ApowerMirror. But fret not because the app is available at a very affordable price.
Search for ApowerMirror and install it on your devices.
Open the app, click the asterisks on your phone and enter the PIN code displayed on your TV to mirror.

Just launch your concert link on your phone to watch it on TV.
Conclusion
It is our first time to watch BTS perform on stage since the pandemic, so although we're not able to lay a hand on the in-person concert tickets, we can still enjoy watching them and being part of the show through live streaming. There will also be delayed streaming of Permission to Dance on Stage in LA on December 12 at 11 AM KST that we can look forward to.