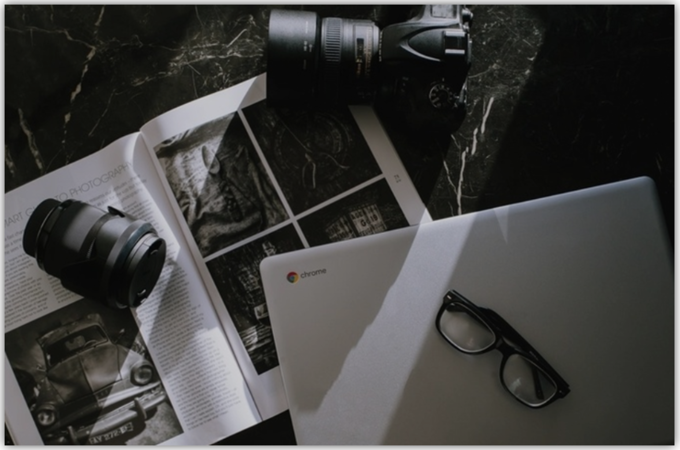 What's a Chromebook?
Before we discuss which is the best video editor for Chromebook, let us first explain what a Chromebook actually is. This will help you to understand it in case you require some other software in the future that is compatible with this OS.
Chromebook is a laptop, tablet and desktop device that runs Google's Chrome OS. It is a Linux-based operating system. The full Chrome OS predominantly features the Chrome browser, together with some extra features. To put it simply, Chromebook relies heavily on online tools. So it's not feasible to use it as a desktop software.
A Top List of Best Video Editors for Chromebook
Video Grabber
Video Grabber is one of the best free video editor for Chromebook that can help you to make wonderful videos. It has three main functions: download, convert and record. The video editing features are included in the Convert function. It allows users to trim, crop, rotate, flip, watermark, add effects, adjust volume and change the play speed. For Chromebook users, this is a really great choice to try when you need a video editor for simple editing tasks. Moreover, this online tool supports almost all video formats and audio types. With an intuitive interface and self-explanatory features, anyone can quickly gain an understanding of this program to quickly begin editing videos.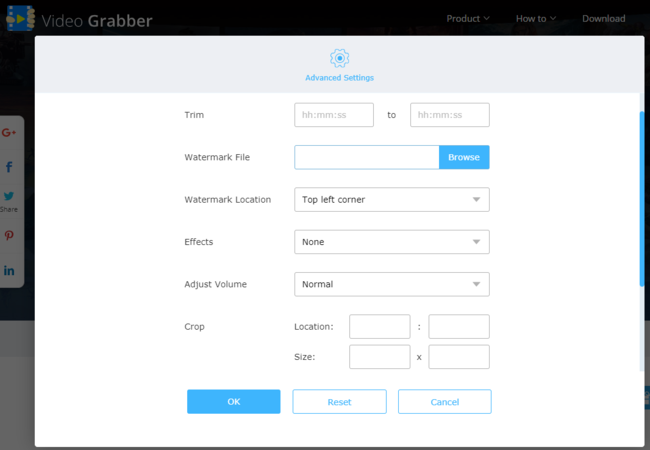 YouTube Video Editor
The YouTube Video Editor is fully compatible with Chromebook. The only shortcoming of this program is that we have to upload our videos to YouTube before editing them. As time has gone on, this video editing software for Chromebook has evolved, releasing several editions. The latest version has an advanced dark interface, on which users can trim, arrange the order of the clips, add captions, change music, blur faces, set the display of the end screen, etc. Currently, the YouTube Video Editor is undergoing development. You can use the Beta version as well. Its producers state that the formal version will be released from now. If you wish to use this editor, we advise that you regularly check for its release.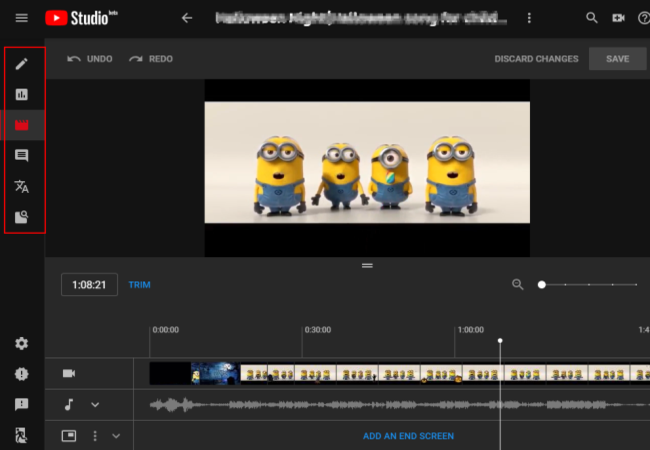 Kapwing
Kapwing is another one of the best video editors for Chromebook. It has almost all of the features we need for video editing. It lists all of its available functions on the Home page, for example, trim, rotate, watermark, loop, add subtitles, add music, change video speed, and many others. Each function directs to a new page. In other words, you can only complete a single task at a time. Even though this might be not that easy to use compared to other one-stop tools, this online video editor is still a great option.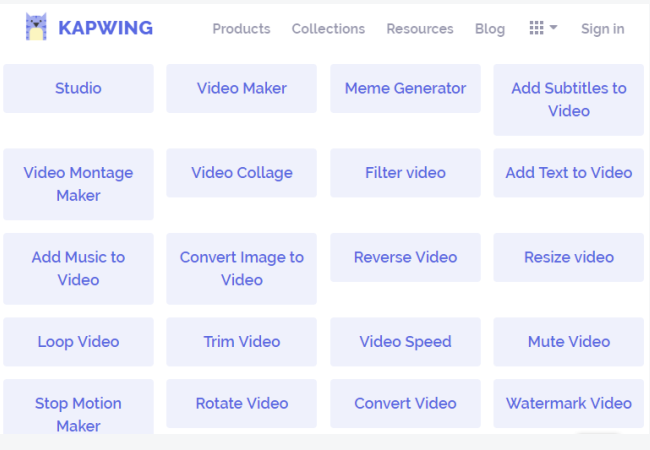 ClipChamp Create
ClipChamp Create has all of the essential editing features as a modern video editor for Chromebook. We can use all of its tools from our web browser, which includes trim, cut, adjust speed, add texts, control audio, apply filters, add transitions, and more. Using this program, we can create videos for many situations, like holiday sales, ads, TikTok/Musically videos, birthdays, movie intros, music videos, presentations, etc. Although it possesses many functions, it is very easy to use for beginners as well. If you want to make a video for a social media post, this program is highly recommended.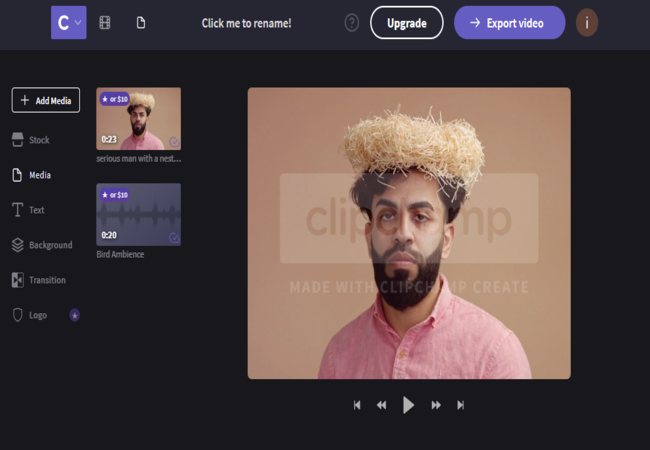 Kizoa
Kizoa is not only a video maker, but also a video editing software for Chromebook. It has various movie templates which can help you make a cool video using your photos, videos and favorite music. If you don't want to edit the video by yourself, you can just utilize its ready-to-use templates. For people who want to have freedom to edit their videos, this tool also offers tools for transitions, effects, music, animation, and text. This tool includes nearly all of the details necessary for creating an excellent video, such as size, background color, speed, and duration.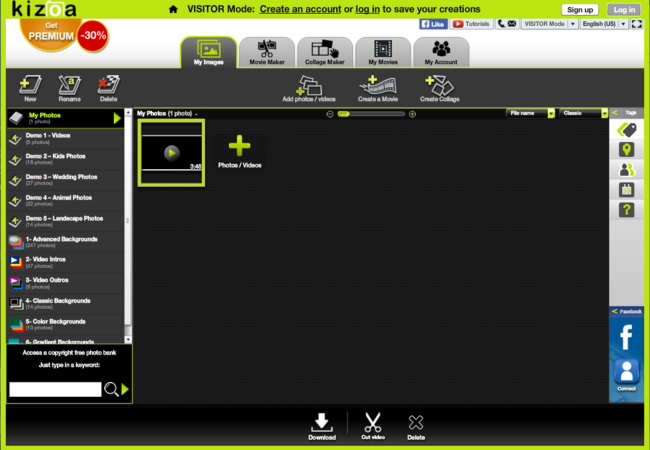 WeVideo
WeVideo is an online video application that is easily accessible from Chromebook. It offers a huge collection of licensed and royalty-free video clips, images and music tracks, and tons of video themes. If you don't want to use the materials it provides, you can upload your own video for editing. You can use it to trim, rotate, flip, blur, modify the clip orders, caption, add music, transitions, and add graphic effects to your video. Compared with the aforementioned video editors for Chromebook, this one takes a little bit of time to get used to.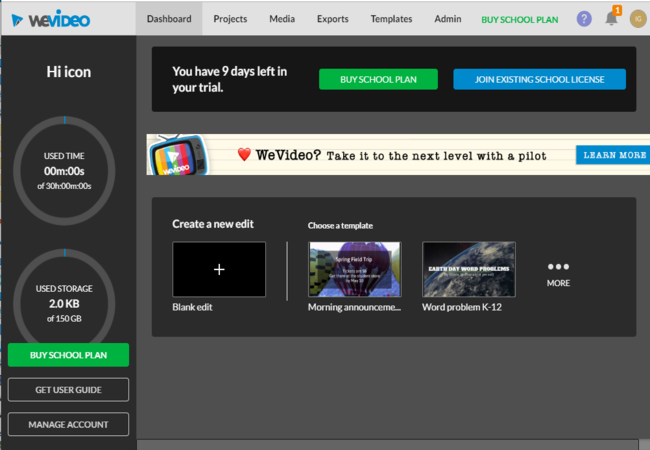 Conclusion
With the help of the best video editor for Chromebook, you can easily create your own stunning videos on your OS. If you have any other suggestions, please leave a comment below to let us know.