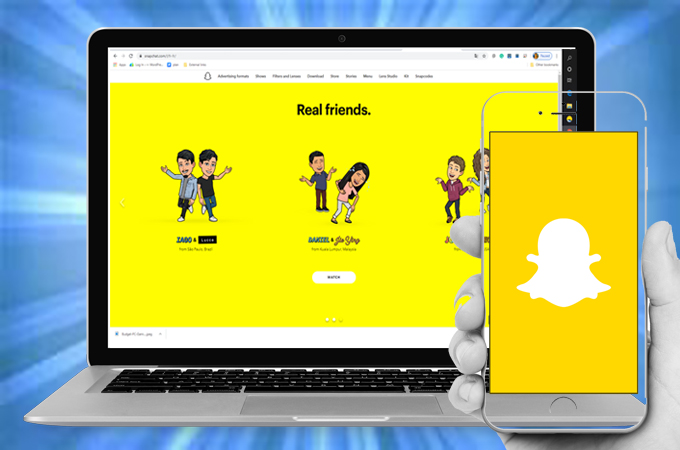 Apart from Facebook, Instagram, Twitter, and TikTok, Snapchat is also getting popular these days. Snapchat is also a multimedia platform that allows its users to share photos on a limited time only. As other platforms developed, such as Snapchat. From a limited photo sharing into a 24 hours story sharing. If you are to compare Snapchat to other platforms alike, it has close functions to Instagram. What makes this platform popular to many is the amount of interesting filter that you can use. Most filters unique and you can't even find from others. Like any other platform it is best if you can see them on a bigger screen, or even capture or record their stories. That being said, we listed some of the apps that you can try to use Snapchat on PC
How to Use SnapChat on PC
LetsView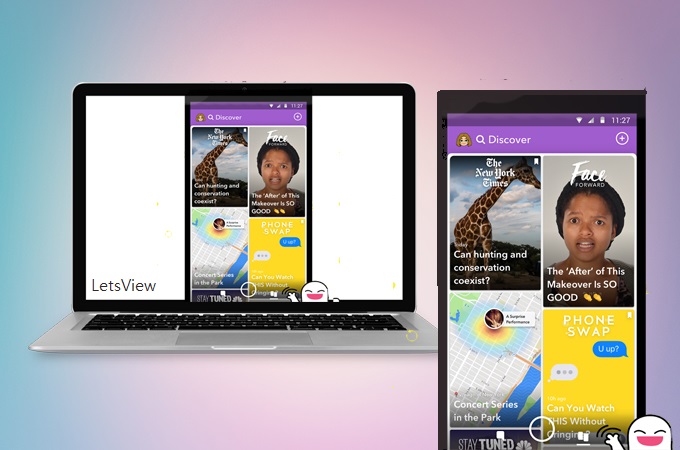 Commonly, people use mirroring apps for this job. One of the most in-demand software alike is LetsView. For some reason, many find this tool very helpful. So, as for fair judgment, we tried and tested it. The first thing noticeably likable about the tool is that, it is absolutely free. You can download and use it without registering. Secondly, it has a high video quality, smooth performance, and easy to navigate interface. And the best part is the developer incorporated extra features like screen recording, screen capture, and annotating feature for you to enjoy while mirroring. There's more for this tool, it also supports Miracast so you can watch on TikTok videos or Snapchats on PC.In the meantime here is a quick guide on how you can watch Snapchat on PC.
Download the app first by using the button below. So as on your mobile device.
Connect and run your devices under the same network.
Launch the app on both.
On your mobile phone, wait until your PC name appears.
Tap the name of your PC and the mirroring will begin.
Note: For iPhone users you must continue on your control center and tap on "Screen mirroring". Tap the name of your PC and finally tap on "Start Mirroring".
Now you can see your friend's pictures and videos on a bigger view.
ApowerMirror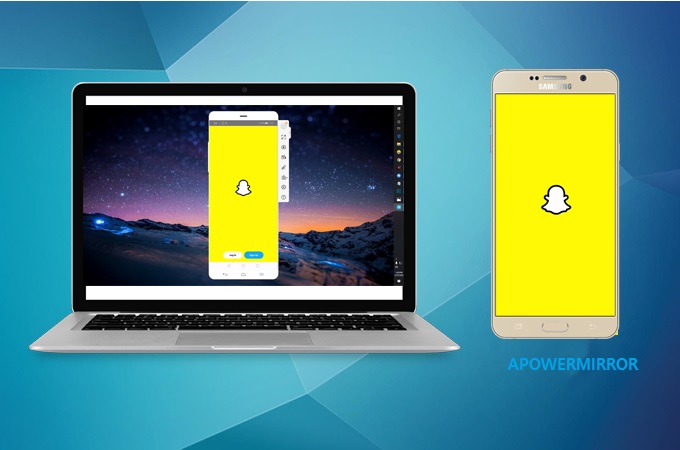 Another mirroring app that you can consider using is ApowerMirror. This is also popular for being a game companion on a computer. Most users of this tool are gamers because of the remote control capability of this tool. Basically, this can mirror or your mobile device to any devices platform including computers. With ApowerMirror, you can connect and mirror wirelessly via Wi-Fi and wired via USB cable. What's present on LetsView is also with ApowerMirror with the exception of the Miracast feature. Regardless, the tool is one of the best alternatives you can use. Meanwhile, here's how to use Snapchat on PC.
Download and install ApowerMirror on your phone and PC.
Get a USB cable and connect your phone and PC.
Wait until your phone is recognized by your PC. If not recognized check your settings and enable "USB debugging".
Once detected, on your phone, tap of "Start mirroring".
Now you can see more photos on Snapchat with a clearer view.
Second Screen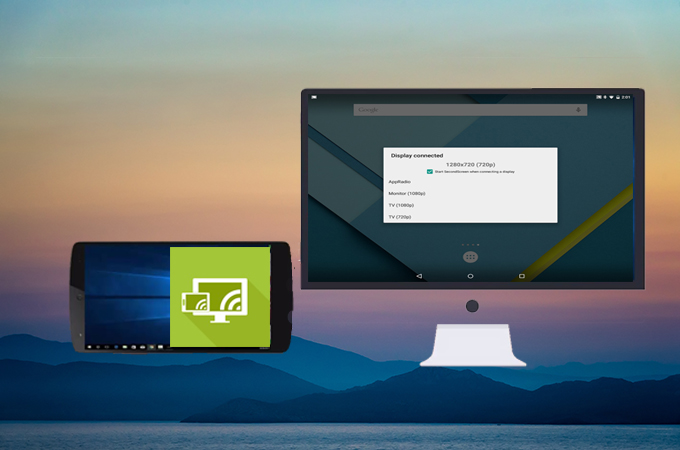 This application is design to mirror devices to another so people can have a second screen without any hassle. What's good about this is that as soon as you mirror keyboard, mouse and the game controller is enabled via Bluetooth. Also, this supports a feature that can enable old TV's to mirror. The feature is called overscan that can only be accessible to the device with Android 4.3 above version.
All you have to do is download the app on your phone.
Launch it and wait until devices will appear on the screen.
Choose among the options and see the video quality on your preference
Then put a checkmark on the box that says "Start Second Screen"
Then choose the name of the device.
Open Snapchat and watch videos or stories
Microsoft Remote desktop app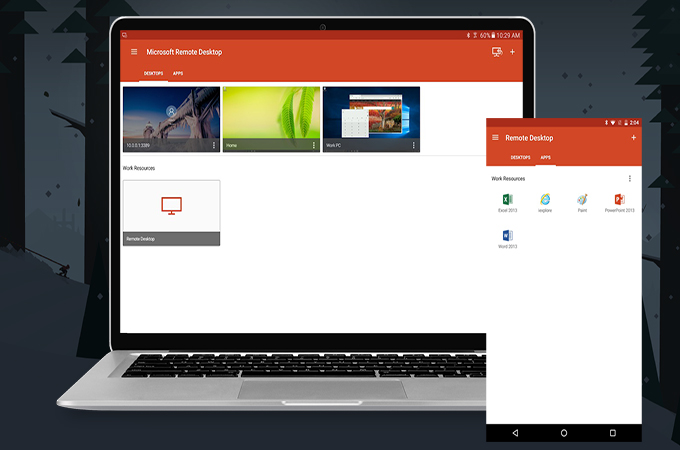 Another wireless way of connecting to use Snapchat on PC is by using Microsoft Remote desktop.
This app also establishes a connection via an internet server. This has the capability to mirror devices into your computer while being able to remotely control your device. Along with it is the guarantee that your files are secured and protected and other contents you mirror. What makes it really worth trying is the process of connecting. It is very simple and easy. On the other hand, here's how to use Snapchat on PC.
Download and install the app on both devices from the official website and Playstore.
Connect your devices under the same network
On your phone, check the list of devices available to connect.
Just tap the name of the PC and the mirroring will begin. You can now control your phone on your PC and use Snapchat
EzMira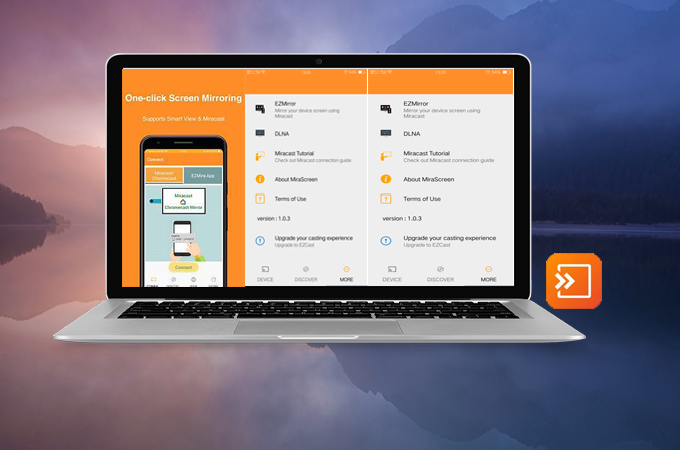 Finally we have EzMira on the list. It is known to be the universal receiver because it is Miracast enabled tool. This means any device with Miracast will be supported. That said, you can also mirror it on your TV. One of the best features that this tool posses is the quick one-click connection via Wi-Fi. It can also allow you to directly browse on your phone using the built-in browser. The ways on how to get Snapchat on PC is written below for your information.
Download the app on your PC and your phone.
Connect devices under the same Wi-Fi network
Launch the app and choose between the two tabs
In this article, we will choose EzMira App
Then a list of devices will appear on the screen. Tap the target device and the mirroring starts.
You now launch the Snapchat app to watch videos.
Conclusion
Indeed screen mirroring is one of the best ways to use Snapchat on PC. These ways are guaranteed liable and you can count on them. If you have trouble using the app listed you can visit the website developer for assistance. Among them, LetsView and ApowerMirror have a more efficient customer service.