*Download and Install
*Shutdown, Lock, Log off, Restart or Hibernate PC
*Auto Display Message
*Auto Run file, Program or Stop Program and Service
*Schedule to Open Webpage
*Write Notes
Download and Install the software
Download the latest version from Windows Shutdown Assistant official page.
Run Program by clicking program icon on your desktop or Quick Launch. Check main user interface of the program.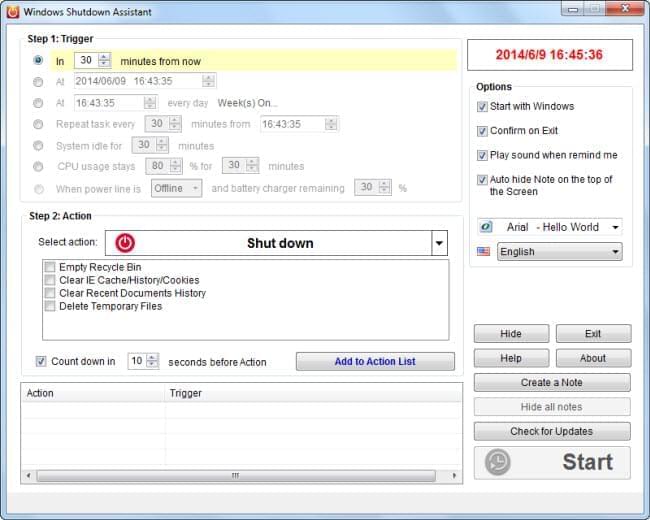 Shutdown, Lock, Log off, Restart or Hibernate PC
The software lets computer shut down, lock, log off and etc in different conditions. You can set the specific time, system idle time and CPU usage limitation in "Trigger". Then, select action from the drop-down list in the "Action". Finally, click "Add to Action List" and "Start" button. Windows Shutdown Assistant will execute the action as you set.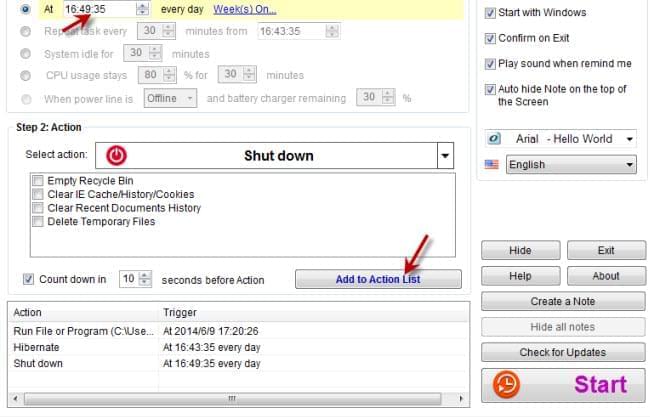 Display Message on your Screen to Remind Events
Choose "Display a message" in the action list, and then enter the message you want to display on your screen, you can set the time to start the action in the first step.

Click "Settings" if you want to change "Layout", "Advanced" and "Background Image", you can also preview the effect by pressing "Click to Preview the final effect".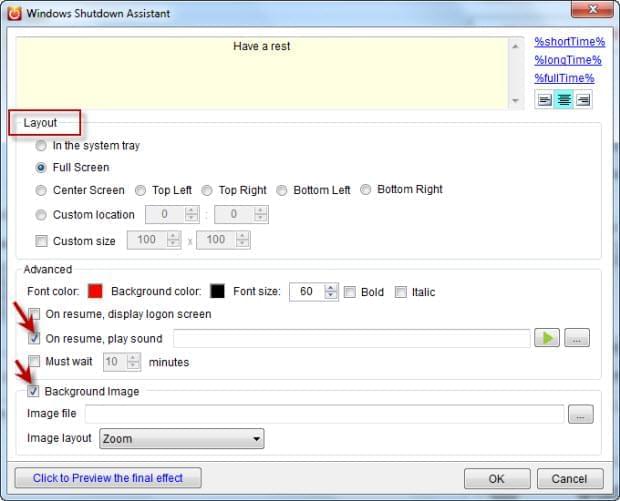 Auto Run file, Program or Stop Program and Service
You can open file or run, stop program automatically with this software.
Again, the first step is to customize the "Trigger". Next, choose "Run file or Program" in action list, and browse the file and program you want to run, add the task to your action list and click "Start", everything will be done automatically.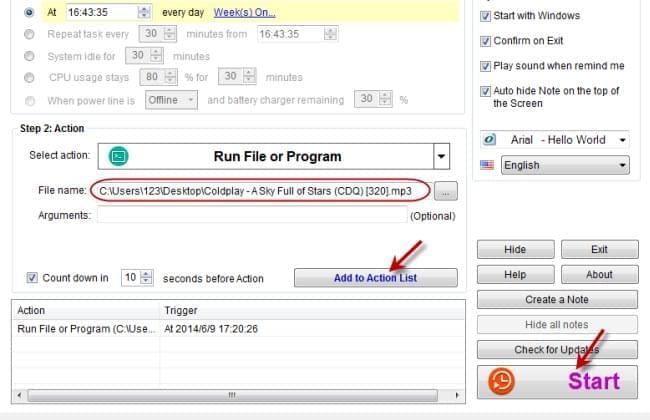 If you want to utilize "Stop Program and Service", just take the same operations.

Schedule to Open Webpage
Set the time or other conditions in "Trigger", choose "Open Webpage" in the "Action" and enter the webpage link address in the blank URL box. You are allowed to enter several URLs and open them respectively.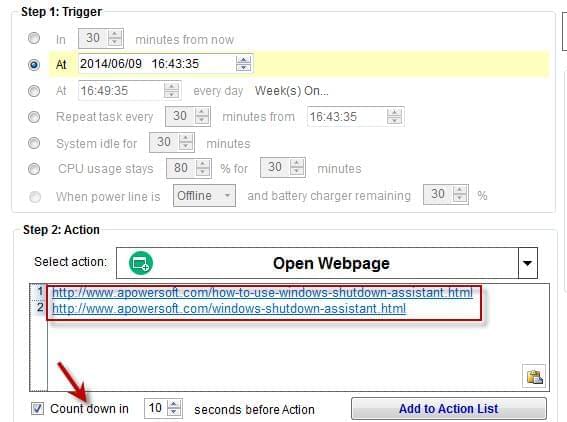 Write Notes
You can create your own notes with this software, just click "Create a Note" in the setting panel, a note box will pop up.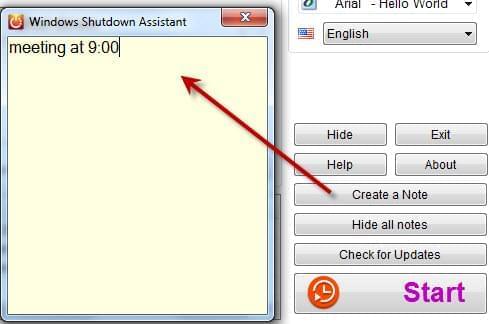 Type the text and select it, right click on it then you can edit notes easily with its built-in editing functions like Font-size, color etc.