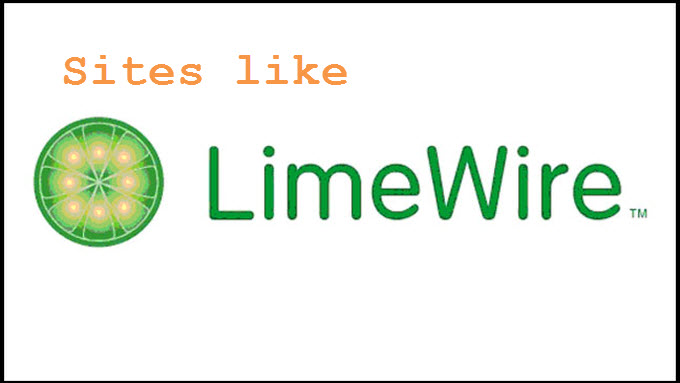 Nowadays, downloading files online couldn't be any easier with bittorrent clients. But before the sudden outpour of these peer-to-peer programs, there is one software that rules them all, it is the ever controversial Limewire. Limewire is a free peer-to-peer file sharing program. With the help of the Internet, it grabs files based on Internet and Bitorrent protocols. Way back then, this file sharing program was so easy to use and indeed effective when it comes to download music. However in 2010, it was forced to shut down, this obliges users to look for free music download site like Limewire.
Luckily, you don't have to experience viruses, malwares, stability issues, advertisements, spywares and security threats that bring by peer-to-peer programs. Tons of good music downloading programs and sites are out there, check out some of the most popular ones below.
Powerful Programs like Limewire
1. Streaming Audio Recorder
Streaming Audio Recorder is a professional program you could download any song you like in good quality. Also, you could use this software to edit ID3 tags, convert files, rip audios from videos, edit music files, record live streams, and many more.
The operation of Streaming Audio Recorder is as easy as Limewire. All you need to do is to follow the steps:
Download the software on your PC.
Go to the starter interface and navigate to "Search" interface by clicking it on left pane, use the search bar to search your favorite music.
Go through the results returned by the engine, then simply click the "Download" icon on the right.
The file would be automatically saved on your PC. Find it in "Download" – "Completed" list.
You could also convert or transfer the files to iTunes.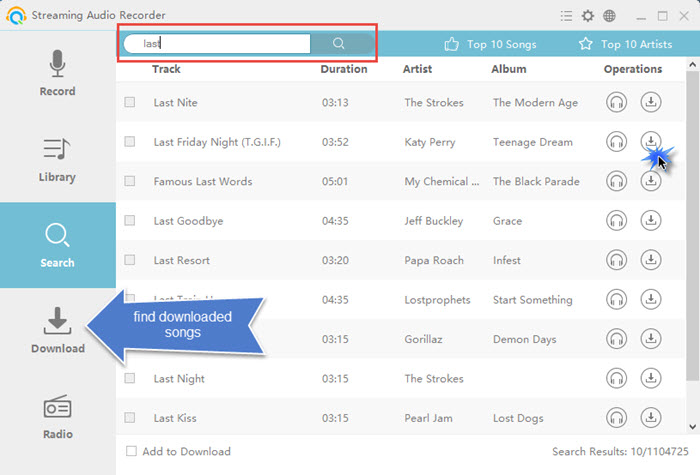 2. Apowersoft Audio Recorder for Mac
If you are looking for a music downloader like Limewire that can be used on Mac OS, you can take advantage of Apowersoft Audio Recorder for Mac. This software enables you to record any sound on your Mac or voice through microphone. In this case, you not only can save music, but also can save audio courses, call conversations, radio, etc. Next, let's check the steps to download music online.
Download the software, install and open it.
On the left corner of the interface, choose the "Audio source" as "System sound".
The software records audio in MP3 by default, if you want to save audio in other format, go to "Settings" to customize the "Format".
Listen to the music, playlist or radio, click the "Record" icon to record it.
Click the same icon, the recording will stop. Then, hit "Library" tab to locate the files recorded just now.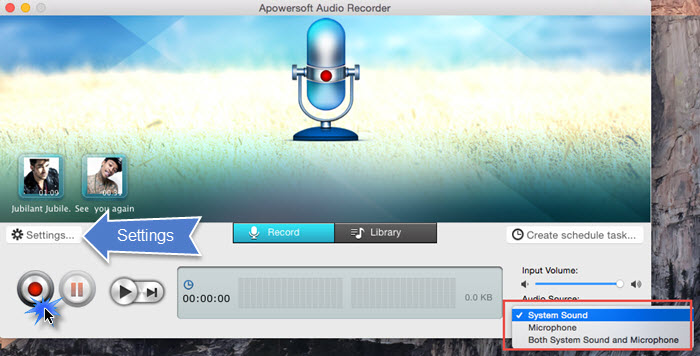 This Mac audio recorder also empowers you to edit audio, thus it is easy for you to create ringtone with the inlaid audio editor.
Top 3 Free Music Sites like Limewire
If you wish to download music on the internet, below are some suggested sites for you.
1. Apowersoft Video to MP3
With the Apowersoft Free Video to MP3, you don't need to install any software or use peer-to-peer tools on your computer. It is an online based tool that can save just about any song you like from all the genres. It is free, easy to use and definitely safe. Equally, it doesn't have any limits when it comes to the number of songs you can download per day. This site moreover offers a powerful MP3 search engine, and provides music formats which compatible with iPods, Zune and other music players. To download music with it, you only need to enter the song title, album name, then search the song for downloading. The below video demo demonstrates the detailed operations for you.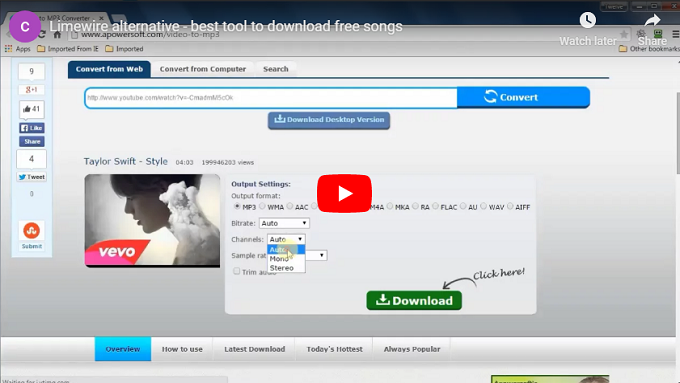 What makes it different from other MP3 downloading sites is that you can use it to convert online videos or local video clips to different audio formats. This tool offers tons of formats from MP3, WAV, WMA to AAC, FLAC, OGG and many others.
2. MP3 Ripper
Just like the aforementioned tool, MP3 Ripper is another great app among all the sites like Limewire. It comes absolutely clean with no malwares or bundled software. Moreover, it supports high quality audio files from 128 to 320 kbps. When downloading HD MP3 songs, the tool guarantees that there will be no loss of quality.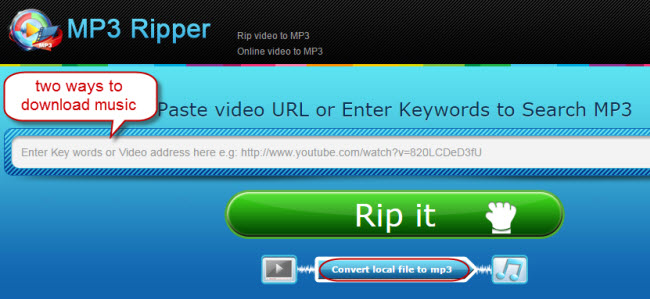 There are two ways to download music from MP3 Ripper, first is by using the search function while the other is to download an audio via URL. However, do note that this site doesn't support all video hosting websites. It only comes compatible to YouTube, Vimeo, Facebook, Dailymotion, Metacafe, etc. Also, if you want to rip music from live streams, you need to purchase the Pro version of MP3 Ripper.
3. BeeMP3
There are tons of free music downloader like Limewire but BeeMP3 is the easiest music search engine and downloader amongst all. Different from the two tools mentioned above where you can rip songs from videos, BeeMP3 offers a very powerful music search engine instead. You can search MP3s in many different ways, via song title, album, artist, alphabetically and top searches. Additionally, it has its own mobile version were users can directly download songs on their smartphones.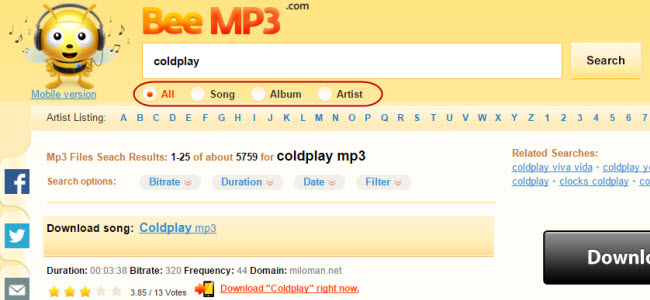 The main disadvantage of BeeMP3 is that it is an online-based music community. On the one hand, it is beneficial for some since selections can be paramount, one the other hand, this could also lead to viruses, malwares, adwares, hoax searches and fake MP3s. When grabbing audio files from it, scrutinizing the details of a song before moving to download process can help to prevent getting unwanted stuff.
With the demise of Limewire, you could still download and enjoy all your favorite music with the help of various music grabbers similar to Limewire or efficient music download sites. Your options are limitless like no-installation needed MP3 search engines such as Apowersoft Free Video to MP3, or standalone music downloaders – Streaming Audio Recorder and its Mac version to satisfy your desires. Make the choice according to your needs.