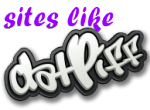 Launched in 2005, Datpiff is an online mixtape site owned by Idle Media Inc. It is known to be the house of free mixtape releases specializing in hip-hop, rap and urban music etc. There are over 20 million mixtape downloads on this site, making it the home of neophyte artists wanting stardom and big break on the music scene.
Datpiff unregistered users are only allowed to download "sponsored" files whereas registered users can download "non-sponsored" files but with a daily limit. If you want to lift all these limitations, becoming a premium user is the only way around. Luckily, there are sites similar to Datpiff which offer the same type of music service. Free music downloads, visually attractive interface, organized contents and large collection of mixtape files, all these functions and benefits can be achieved with the alternatives below.
Top 6 Websites like Datpiff
1. 2dopeboyz
2dopeboyz is a Datpiff similar site which offering free mixtape music. It features a wide collection of music with contents organized per album, single, exclusive and archive. Same as others, you don't need to be a member just to stream mixtapes from 2dopeboyz, everything is free and unlimited. This website uses SoundCloud as their main embedded music player.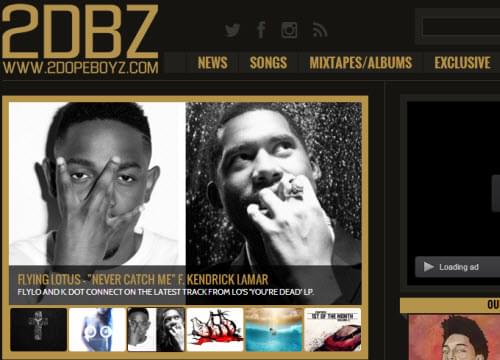 However, do note that it doesn't have a dedicated download button on each song or mixtape album. Likewise, download links can be found in no where. If you want to grab files from 2dopeboyz, using a music recorder will definitely help you most.
This tool empowers you to record what you hear on your computer effortlessly. Just download and install it on PC, then open the gear menu on the main interface. Choose "Settings" – "Record settings" then set "Audio source" as "System Sound". Click the red "Record" button, then play a song on 2dopeboyz. The recorder will start recording, and you can simply stop recording by hitting "Stop". To find the recorded audio, click "Library" tab on the left panel.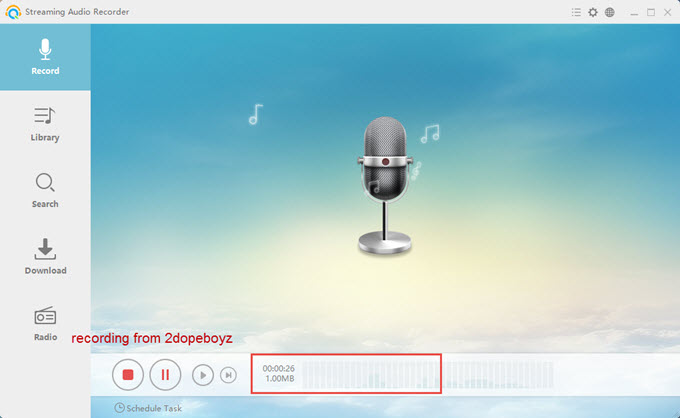 2. Get Right Music
Get Right Music is yet another mixtape site where users can download and upload files at the same time. Although it lacks proper organization of contents due to limited categories, it has an enticing as well as easy to explore user interface. You can download full mixtapes without the need to signup. Or you can stream contents directly and play the files you just want.
Downloading audio files on Get Right Music is however tricky. Clicking the download button will redirect you to the site which hosts the resource, but afterwards an error page will come out saying there's a problem with your download. To work it through, just wait for your download to restart and in no time you'll have your mixtape files grabbed.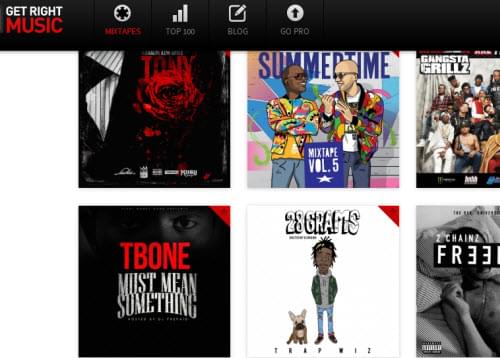 3. Mixunit
Usually, mixtape sites like Datpiff only offer music and videos. Well with Mixunit, it features everything from music, videos, DVDs, clothing and many others. Though, it only deals with hip-hop music so users looking for a more diverse mixtape collection should consider other sites. Its interface is visually attractive and every album comes with a complete description with full track information.
The major downfall of Mixunit is that there are no music for free downloads. On this site everything is paid only. If you want to save some bucks, you can check out the discount codes and on sale albums. Then, the versatile contents surely will satisfied you.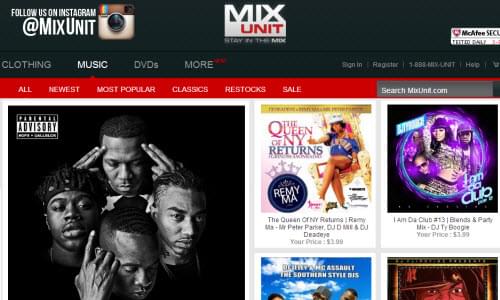 4. Mixtape Official
There are many mixtape sites provide free mixtape music, however only a few of them feature real "free" deals. This is where Mixtape Official comes strong, it doesn't sell nor host MP3 files because contents stored on their site are legal materials provided by the artist and record label. The category tabs located on top make it easy to navigate as well as to explore.
Clicking an album cover will bring up the collections of albums with information page. You have an option to listen or download the file depending on your desires. If you choose to download the mixtape, it will redirect you to another site and you need to watch a short video to get the download code.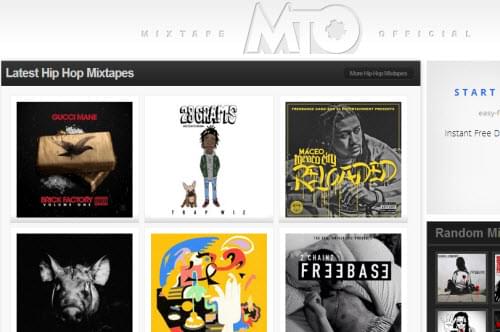 5. HNHH
HNHH stands for Hot New Hip Hop and is very similar to Datpiff when it comes to mixtape contents. With HNHH, you can stream and download any music that you desire totally free of charge. You can even register as an artist if you want to upload and share all your creations. To browse songs on it, you can use the search function or hover over the tabs and select the right subcategory, and then navigate to the song you need.
The strongest advantage of HNHH over its competitor is the ease of download. This site will never redirect you to another host or let some ads ruin the experience before you can actually grab the song. Clicking the download button on the album will immediately facilitate your download.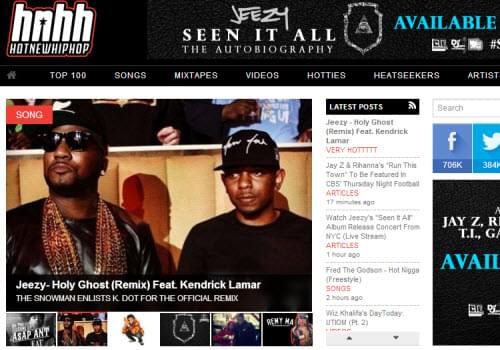 6. Dope Hood
With websites like Datpiff, there is one thing common with them and that is the ability to stream contents without the need to sign up or register. While the same thing happens to Dope Hood. Streaming mixtapes on this site is a little confusing since there is no embedded music player and you need to click each track before you can actually stream the content. Also, hitting the wrong "Play Now" button will lead to unwanted program download.
However, you can download full mixtape albums with on the site totally free of charge. Just click the download icon and it will lead you to another page where you can grab the file. If you are careful and able to deal with pesky ads and pop-ups, Dope Hood is a great site to visit.
There are many sites like Datpiff and these 6 mentioned above are just some of the most popular ones. All of them do have its own share of pros and cons. Depending on your requirements, you can go for totally free sites, websites with membership options, all-paid mixtape platform or promotional websites with free legit singles. Just remember though, mixtape is diverse and versatile so don't expect things to be strictly unified.