Greatly improved computer technology enables everyone to easily download audio or music from computer. But what if you want to save sound from radio, live or voice narration streaming on your computer? In fact, to capture sound from computer successfully, a program to record computer sound is necessary.
If you have searched the web on how to record computer sound, you will realize that there are so many shareware published on the internet. Here I conclude several useful shareware with both capabilities and limitations to give you some references.
Streaming Audio Recorder
Streaming Audio Recorder is a professional program to record sound from both computer and microphone, as it has an inbuilt virtual sound card to detect any sound signal automatically. With this computer sound recorder, you may record sound from broadcast, radio stations and online websites, like Spotify, Jango, MySpace, Pandora, Grooveshark and many others.
The recorded audio file will be saved in mp3 format by default, but if you need, you are able to reset the output audio format, such as WMA, AAC, WAV, OGG, RA and others. So it's convenient for you to transfer these audio files into your portable devices, like iPhone, iPad, iPod, PSP, MP3 media player or else.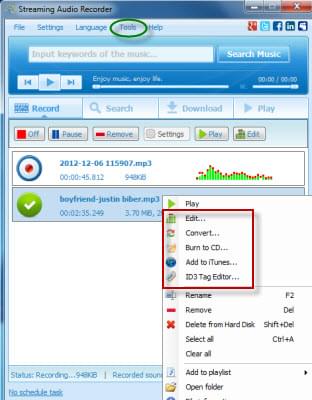 Additionally, it has the ability to create schedule recording task, search free mp3 to download, paste video URL to download mp3 from YouTube and provide genres of radio stations to tune in. Obviously, you will have a lot of fun when you're using this program as it offers more entertainments than you need.
Freecorder
Freecorder is a free audio recording program to help you record sound from computer smoothly. It's so easy to use that you don't need any specialized skills. And before recording computer sound, you are free to select the output format as MP3 or WAV. But one shortcoming is that you are unable to schedule recording time and do other jobs.

Total Recorder
Total recorder, similar to Streaming Audio Recorder, has multiple functions for you to record computer sound. With this digital audio recorder, you will record all sound on your PC and microphone. And it's available for you to edit recorded files as you like.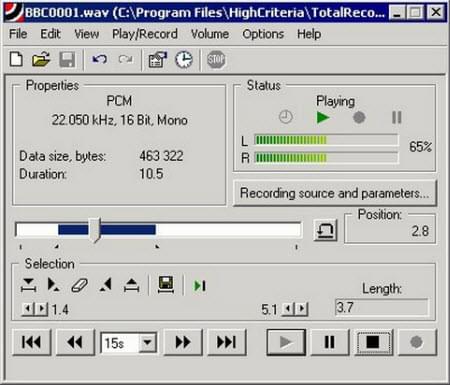 Apart from recording computer sound, other functions include time schedule, audio formats conversion and embedded audio file splitter. However, it is a little expensive and complicated to operate.
FairStars Recorder
Although FairStars Recorder's user-interface seems not so friendly, it helps you readily solve the problem of how to record computer sound in WMA, MP3, APE, FLAC or WAV format. Besides, it provides you additional options, for example, set up record device and volume, edit ID3 tags, automatically record the next audio when the recording reaches the customized length or size.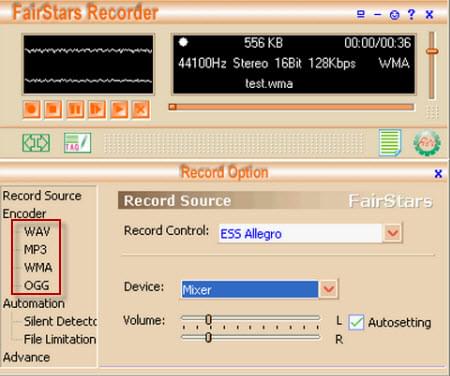 Note: If you run into troubles when you use the software listed above to record computer sound, please feel free to leave your problems in the comment section. Still, I'm confident to tell you that there is no bug to apply Streaming Audio Recorder for recording sound from PC.