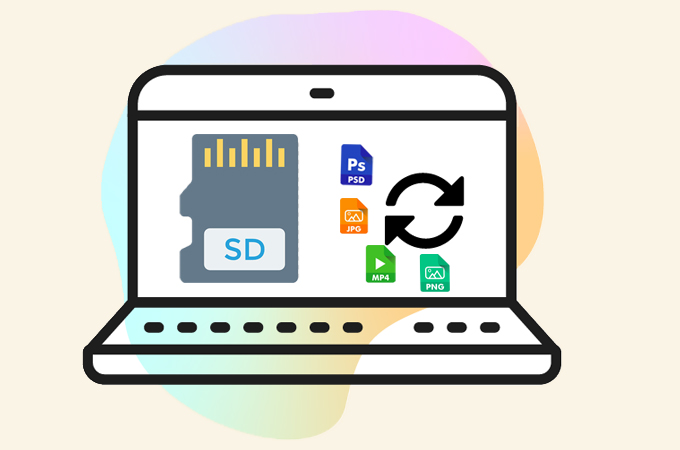 SD cards are normally used to store personal data such as photos, videos, and music files. Equally important, it provides storage capacities to portable devices including DSLRs, music players, and even Android smartphones. In other words, it is a convenient and inexpensive media storage device. The only downside though, SD cards are prone to corruption resulting in data loss. You need to have a recovery plan in events like this. Read along as we walk you through the free and paid SD card recovery software programs that can help you get your precious data back.
Best SD Card Recovery Software
ApowerRecover (Windows and Mac OS)
Pricing: $49.95 Monthly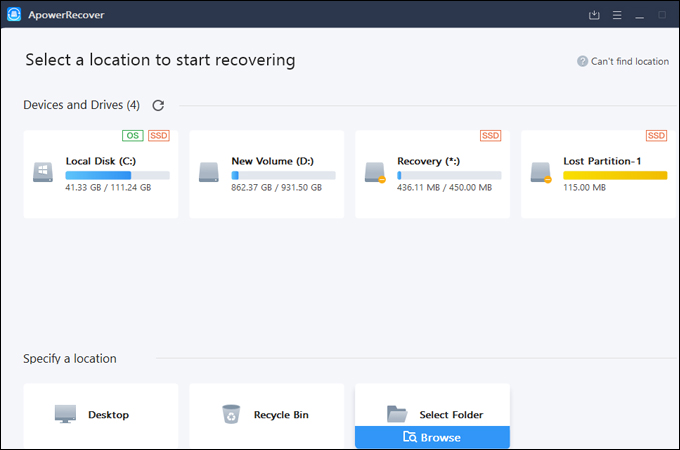 Key Features:
Cross-platform data recovery
Effectively recover files from Hard drives
The first tool on the list to effectively recover files from your SD card is ApowerRecover. This program is best for users who want to recover data from hard disk, memory card, and SD card supporting both Mac Windows OS. Additionally, it can perform advanced data scan that thoroughly analyzes for lost or permanently deleted files making it the best SD card recovery software. Besides, this provides a preview for the recoverable files. With it, you can select the files you want to recover and don't need to wait too long for the recovery to complete especially when recovering large files.
Disk Drill (Mac and Windows)
Pricing: Free; $89 Lifetime Usage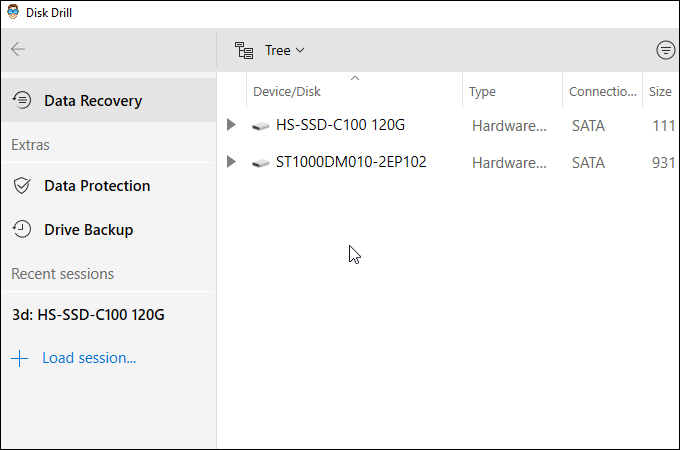 Key Features:
Built-in multimedia player
Selective restoring capability
Another good program to recover data from an SD card is Disk Drill. This software encourages you to shell out $89 for an upgraded version. On the other hand, for users looking for free SD card recovery software, the free edition offers 500MB of file recovery for no cost. Another advantage is it comes with a fast and easy to use interface. There is also a multimedia player allowing you to view the playback of your media files before the recovery.
Stellar Data Recovery (Windows and Mac)
Pricing: $49.99 Monthly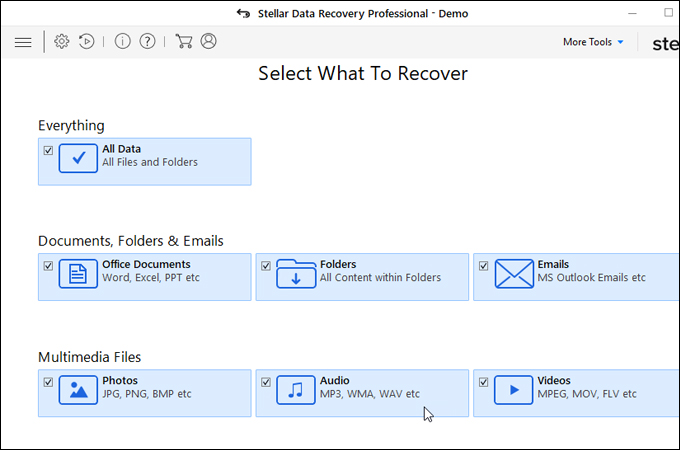 Key Features:
Can get any type of files back effectively
Allows recovery from emptied recycle bin
Provides recovery for iPhone users
Stellar Data Recovery is also a great choice to get your valuable files back from a corrupted SD card. What's so good about this SD card data recovery software is that it can recover all files on any portable device like DSLR, digital camera, drone, and mobile phones. Moreover, it has the ability to restore photos, contacts, videos, call history, calendar and so much more on your iPhone or iPad.
Recuva (Windows)
Pricing: Free; $19.95 Yearly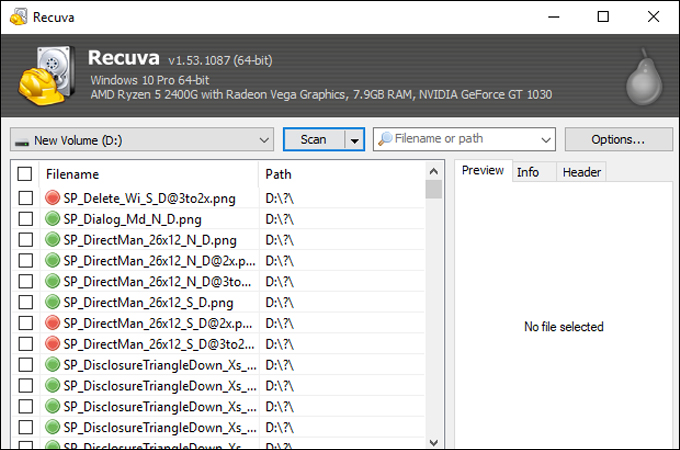 Key Features:
Lightweight and clear user interface
Supports FAT and NTFS file systems
Recovers unsaved Word documents
If you are up to free and best SD data recovery software, Recuva is worth a try. Recuva is a lightweight program and does not require too much computer memory to install. Along with that, it has a clean user-interface and even a non-tech savvy can easily navigate the tool. Furthermore, this program is not limited to recovering media files but also restores unsaved Word documents.
PhotoRec (Windows, Mac, Linux)
Pricing: Free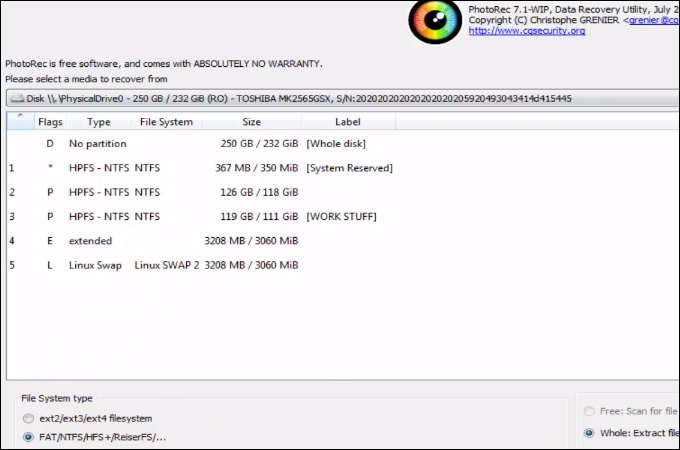 Key Features:
Multi-platform recovery tool
Supports hard disks and CD-ROMs
PhotoRec is another multi-platform free SD card recovery software that works with recovering hard drives and CD ROMs. Though its interface is not as intuitive as the ones mentioned above, the tool can effectively recover all files through a command-line interface. It's also great on the go recovery software as you can run the program from a removable media USB stick and perform the recovery without even installing an app.
MiniTool Power Data Recovery (Mac an Windows)
Pricing: Free; $69 Monthly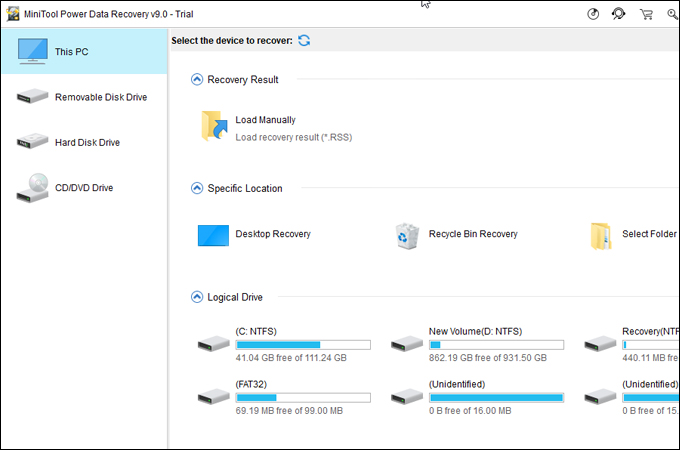 Key Features:
Works perfectly with SD cards CDs
Recovers data while retaining the original quality
One aspect of the best SD card recovery software is it is safe to use meaning it recovers data without compromising the original quality. MiniTool Power Data Recovery is one of the best examples of this matter. Also, in case you want to use it as your main driver, you can recover as much data as required without recovery limits.
Acronis Revive (Windows)
Pricing: Free; $49.99 One-time Payment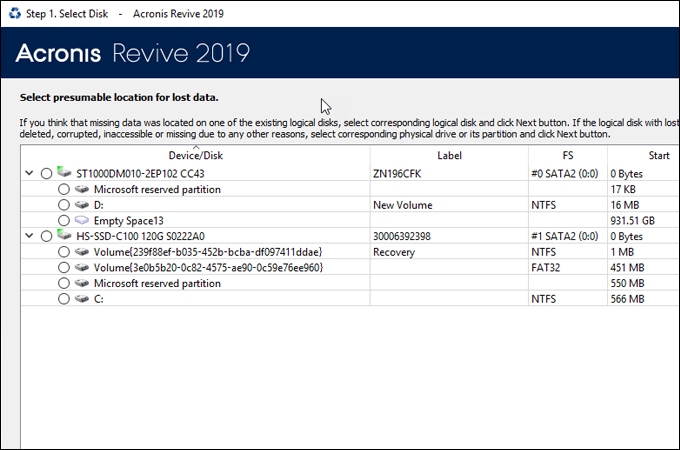 Key Features:
Customize scanning options
Create a record of recovered and unsuccessful recoveries
Acronis Revive comes with two scanning options namely Fast Search and Detailed Scan each with a specific function to cater to every users' needs. However, in case you want a free SD card recovery software, this may not be the tool for you. Yet efficiency-wise, you can count on Acronis Revive. Apart from that, it allows you to view photos or videos before recovering files using the tool's built-in player.
Mac Data Recovery Guru (Mac)
Pricing: Free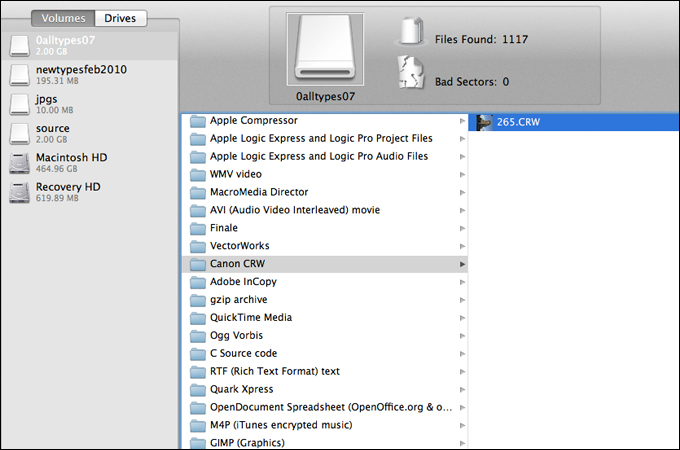 Key Features:
Recovers files from removable disk and SD cards
Files of specific types are organized in folders
Next on the list of free and best SD card recovery software programs is Mac Data Recovery Guru. This tool is originally built to recover files to the Apple file system. But proving its flexibility, it also works with SD cards and removable disks like USB sticks. Besides that, all the recoverable files are arranged in folders of a specific type so you can easily locate the data you want to recover.
CardRecovery (Windows)
Pricing: Free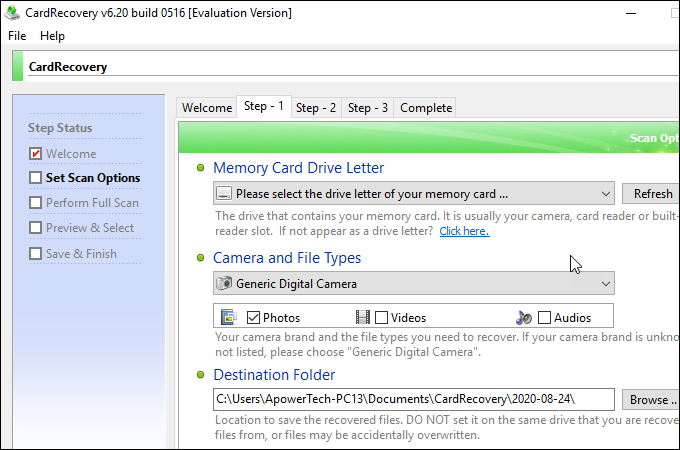 Key Features:
Supports almost all memory card types
Digital photo recovery software
If the sole purpose is to recover photo or video files from a digital camera, CardRecovery is the best SD card recovery software in its kind. Whatever the case may be, the tool will help you effectively recover them. It offers support to all memory cards like SD card, MicroSD, Compact Flash, and a lot more. On top of that, this program performs "read-only" operation which means it does not modify files to prevent data from further damage.
IObit Undelete (Windows)
Pricing: Free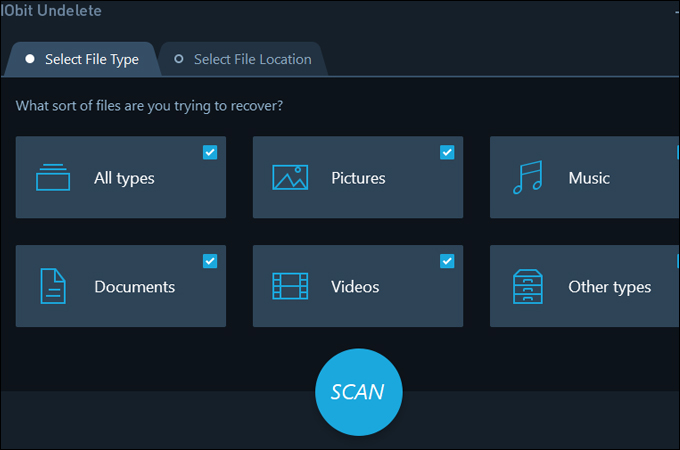 Key Features:
Can perform selective recovery
When it comes to user-friendly and free SD card recovery software, look no further than IObit Undelete. True to its purpose, this program indeed has an intuitive interface allowing you to recover without any complicated settings. Also, if you want nothing but recovering files without any interruption, you may store the program to a USB drive and perform recovery.
Conclusion
These are among the top options for the best SD card recovery software. Each program comes with a set of unique features but may have different methods for recovering files. Thus, deciding the best app will absolutely depend on your daily workflow.