With its flexible features and array of capabilities, iMessage became an instant success. It became just like a mother-tongue to most Apple users. Instead of sending SMS to communicate, hooking their device on the internet and using iMessage seems to be a pretty practical option. However, accidental deletion of saved messages is not part of Apple's IM service. There's no way you can retrieve deleted messages on iPad, unless you use third party applications or backup. If you are in big trouble and need to retrieve deleted text messages from iPad, see these tips and tricks below.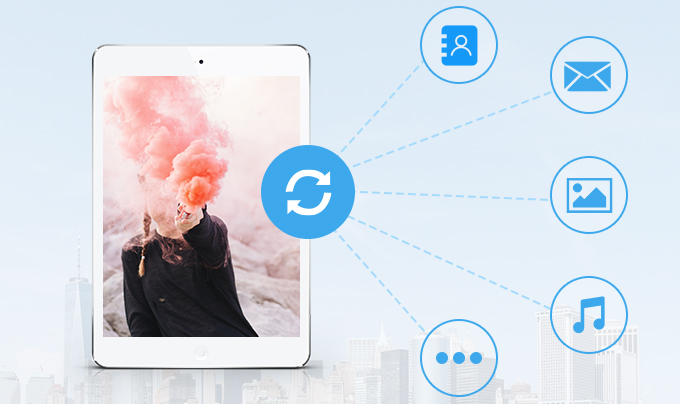 Stress-free Ways on How to Retrieve Deleted iMessages on iPad
Tons of iPad iMessage recovery tools are lingering on the internet. However, you need to bear in mind that not all of them are proven to be effective. Some might give you results but others are just hoax and unsatisfactory. One of the best recovery tools you can ever use to retrieve deleted SMS messages from iPad is ApowerRescue. This simple-to-use yet very effective application allows you to recover call log, voice memos, photos, SMS, contacts, call list, bookmarks, videos, notes, reminders and more. With up to 12 types of files you can restore from your iOS device, ApowerRescue has been tagged as the gold mine of iOS. It works both on iPad and on iPhone. You can retrieve lost or accidentally deleted files in three ways:
Method 1: Retrieve Deleted iMessages from iPad Directly
If you have a USB cable nearby, then you can directly recover deleted iMessages from ipad with the help of ApowerRescue. This is the easiest way to get your data backup. Below are the steps you can refer to:
Install the latest version of ApowerRescue on your computer.
Launch the program and connect your device using the supplied USB cable.
Choose "Messages" or select all files. Then click "Start Scan".
After scanning you will be presented with different types of files found on your device.
Check the deleted messages on the left tool bar.
Click the "Recover to computer" button and create a folder on your computer to save the deleted files.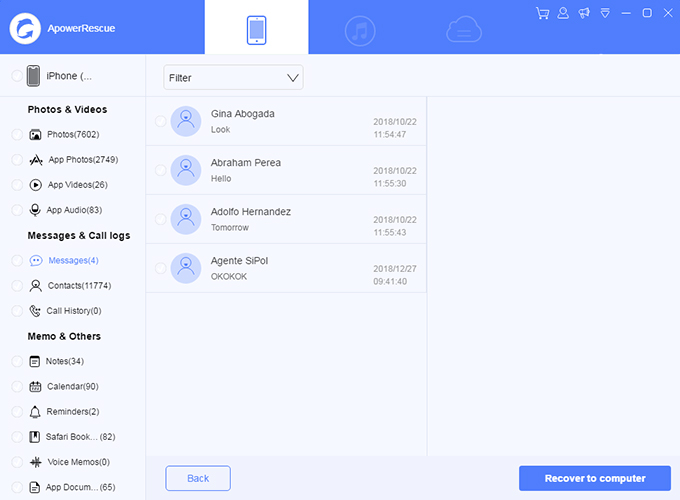 Method 2: Retrieve Deleted iMessages from iPad via iTunes Backup
Recovering deleted messages directly from iPad is easy. You can similarly retrieve erased SMS messages from iPad using iTunes backup. The beauty of file restoration using iTunes backup is that you can recover up to 12 types of lost data. See below for instruction.
Choose iTunes tab on the top menu.
A list of iTunes backup files previously made will appear on the screen.
Select the right iTunes backup file, see the dates for accuracy.
Click "Start Scan" and preview to recover lost iMessages.
Click the "Recover to computer" button to finish the process.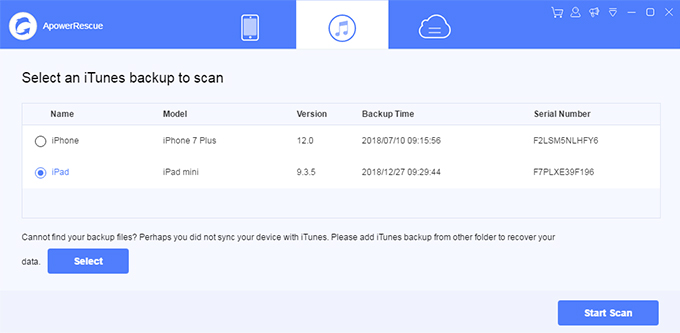 Method 3: Retrieve Deleted iMessages from iPad via iCloud Backup
If you have ever stored the text messages via iCloud, you may have a chance to get them back. Though some users fail when use iCloud to retrieve lost iPad messages, you still can have a try. Here is the process.
Choose iCloud tab on the top menu.
Sing in with your Apple account.
Download a backup file and click on the "Start scan" button.
Select the "messages" option.
Check the deleted messages and click on the "Recover to computer" to save the file.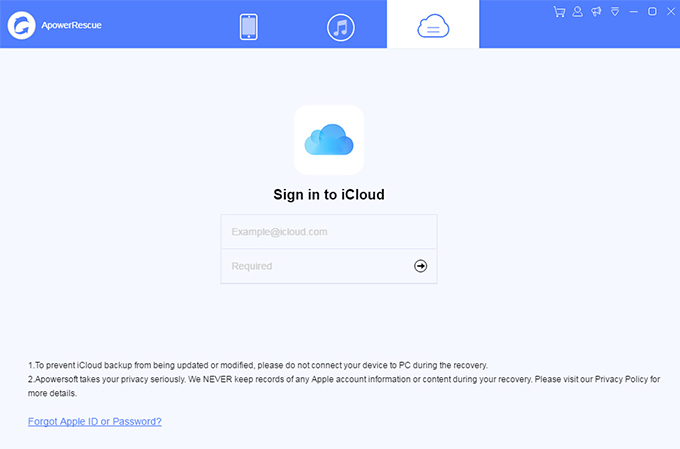 Conclusion
There are many instances in which you need to retrieve lost iMessages on iPad. For example you accidentally press the "delete" button and treasured conversations from your pals are lost, or if you need to check on something that has been previously erased. If you have kids at home and they are fond of playing games on your iPad, iMessages are also at risk of deletion. Lastly, there are moments in which you want to look back on former discussions with friends and the best way to reminiscence it is by recovering them. Luckily, you don't have to go through the painstaking moments of retrieving deleted iMessages on your iOS device. Wonderful iPad iMessage recovery tools such as the ApowerRescue can help you most.