Thanks to the iPhone and iPad Note App, users are slowly getting rid of the need of pen and paper. These apps are ideal, advantageous and very easy to use. They also include formatting and rich text editing options which are otherwise not available with a pen and paper. Thanks to the new paperless revolution, every iPhone and iPad user is using the Note App to make notes of everything that happens in their lives. Just like anything else powered by technology, any upgrade of your device or resetting could very easily delete all your notes. That's why it's important to learn the easiest ways on how to restore deleted notes on iPhone. There are a few ways to achieve a complete restore of iPhone deleted notes without any hassles thanks to iOS data recovery software available on the internet.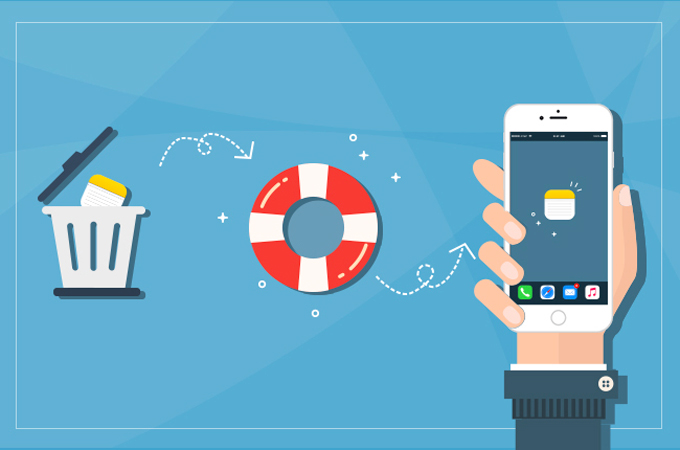 The simplest and easiest ways to restore iPhone deleted notes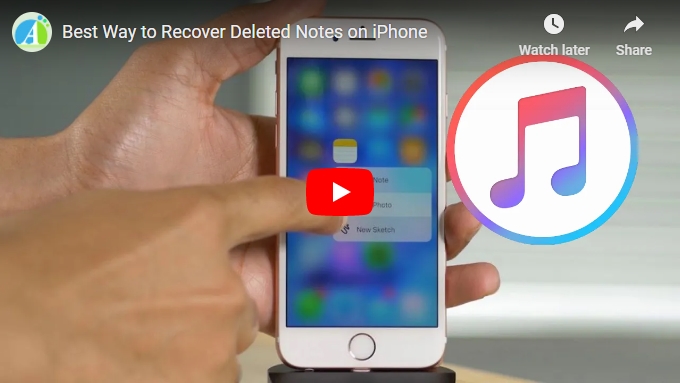 Restore deleted notes on iPhone by using iCloud
iCloud is a cloud computing and storage service provide by all Apple users. By syncing their notes to the iCloud services, it's easy for users to restore deleted notes from iPhone4S or any other iPhone version. If your device is connected to the internet, every new note is immediately uploaded to your account on iCloud. Therefore, if you have deleted notes from your device go to www.icloud.com and access all your notes after you have logged in. On the other hand, if the notes were deleted from your account on iCloud visit the trash folder and restore all the deleted notes to your device.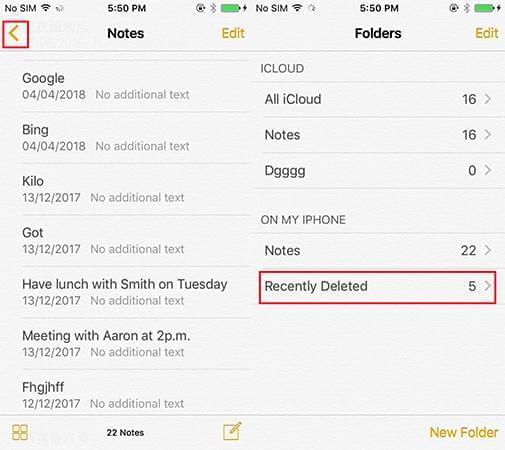 Recover notes from iPhone with iTunes Backup
Sometimes users may update or upgrade their iPhones which may prompt a delete of the notes. If you accidentally deleted your notes, you can use iTunes backup to restore iPhone 3GS notes after updating by using the following procedure.
Firstly, your device should not automatically sync with the computer after connection. Make sure the configuration for iTunes to prevent such an incident is properly done.
Secondly, connect your device to the computer and open iTunes.
Thirdly, restore the notes from the backup on iTunes but make sure you choose the last backup to prevent any unnecessary retrieval of deleted notes. If your notes were not backed up, you can restore the deleted notes from the iPhone database.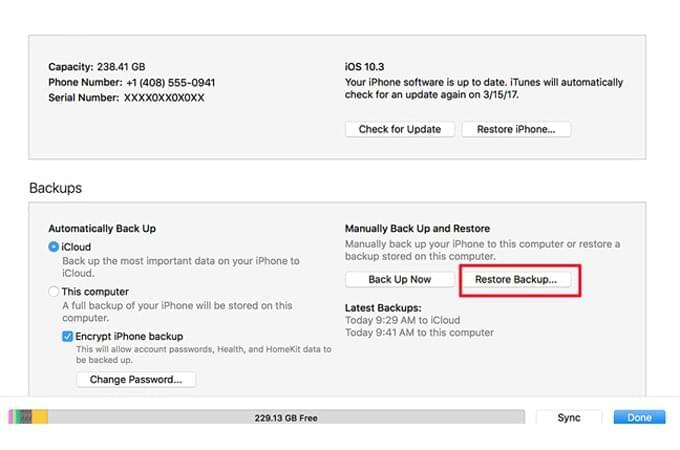 iPhone Note Recovery software – ApowerRescue
For the few iPhone users who don't use iTunes Backup to back up their notes, ApowerRescue may come in handy. With the adept recovery feature, you can easily retrieve a deleted note on iPhone or iPad without any hassles. On the other hand, the software allows you to recover notes from your iTunes Backup or from iCloud Backup. The software is supported on all iOS and OS devices and has other features that allow the user to preview the notes to be restored before the whole process begins.
Download and install the program on your PC.
Launch the software and connect your device to desktop via the USB cable.
Once your Apple device is connected, check "Notes" and click the "Start Scan" button.
When a list of notes will show up, click the "Recover to computer" button then your files will be automatically saved on your computer.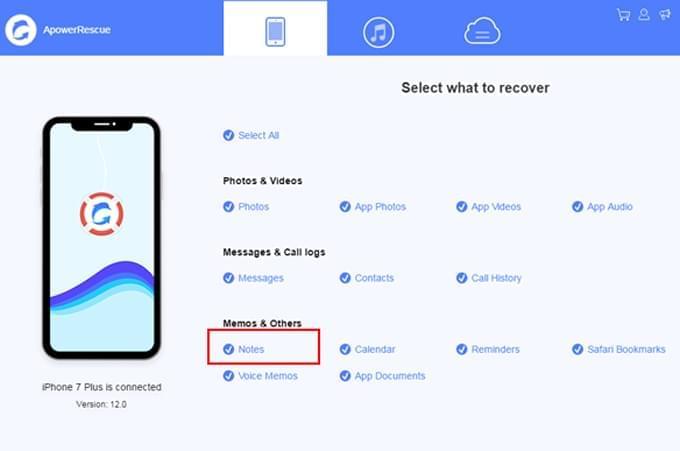 How to avoid repetitive loss of important notes on iPhone
For most touch devices, there is always the risk of accidental deletion of important notes. To avoid any permanent deletion or loss of your important notes, some of the following tips.
If you have synced your note app with other apps such as Mail or iTunes Backup, it's important to turn the sync off because any accidental deletion from the other places apart from your device will lead to deletion of the actual notes.
Before you upgrade or reset your system, make sure you have backed up all your notes and other important data to prevent any loss.
Frequently update the cloud storage system you use to back up your saved notes to prevent any accidental deletion of notes.
Once you have typed any note to your device, you could always save them to your emails.
Conclusion
Thanks to different cloud storage services such as iCloud or iTunes, iPhone users can always prevent permanent loss of important data saved using the notes app. However, to avoid any repetitive accidental deletion, it's important to update your cloud storage or even better, send the data to your emails for easy access in the event of any loss.