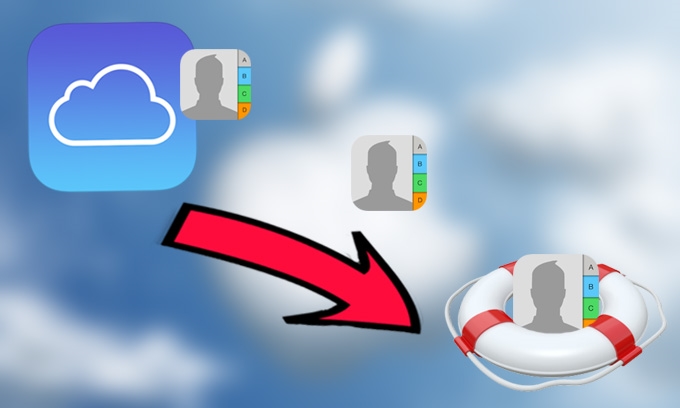 Ask
My smart phone is acting weirdly lately so I decided to restore it into factory settings. But the problem was that I forgot to copy my contacts and now all my contacts are gone, and I have difficulties distinguishing the one who is calling or sending messages to me. I heard that I could use iCloud to bring back my contacts, yet I tried, but failed. Could anyone help me restore contacts from iCloud? Any help from you is very much appreciated.
Answer
How to restore iCloud contacts is one of the major concerns of many iOS users. Some may think that it's almost possible to recover lost files from iCloud, but they don't know the specific steps. Without further ado, here are the three of the most reliable ways to do it.
How to Restore Contacts from iCloud Backup
How to Restore Deleted Contacts from iCloud
This method is free of charge and it can sync all of your contacts straightly from your device via iCloud backup. Since the restoration is only to focus on contacts this process might take less time. User can now bring back all of their personal contacts within iCloud backup. To restore contacts deleted from iCloud, here are the concrete steps:
On your iPhone, open the setting meanu.
Switch the contacts button to "OFF" and then choose "Keep on My iPhone".
Go back to the contacts button and turn it "ON".
Select "Merge" to merge existing contacts to those stored in iCloud and your will see your contacts are recovered.
Use a third-party tool to restore contacts from iCloud selectively
The finest way is to use ApowerRescue in restoring contacts. Upon using this recovery application anyone can get back their contacts even if they are deleted, and you can preview each file before further restoration. Here are the steps for using this program.
Download and install the software on your PC.
Connect your iPhone to your computer via the USB cable.
Once connected, choose "Contacts" and click the "Start Scan" button.
Wait a moment for it to scan your iPhone, and it will show you the preview of the contacts you have deleted.
Choose the data you want to recover and then click "Recover to computer" to save the contacts to your computer.
Conclusion
If we compare the 2 methods that we discussed above, it is safe to say that the first solution is the best since you can restore and preview the contacts prior to retrieving it. The second one however, is the alternative way but it can also help you recover other data, thus, save your time. All of these work and it is up to you on which one to choose.