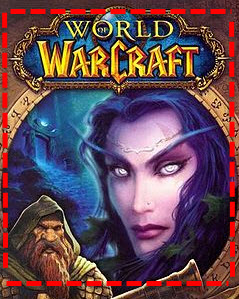 World of Warcraft is an online game which allows users to pay for subscription by prepaid game cards or by paying through debit or credit card. It is made by Blizzard Entertainment. This game is not easy to play just like some other simulation or role playing online games. It is a role playing game which requires players to meet a goal, to do a mission or to fight with some other characters and more. As for starters, they need to deeply study this game in order to play it. There're many knowledge to learn regarding how to survive in the virtual world, treat your character, do your business, join the guild, etc. Experienced users can record demo for guiding their friends or other beginners. On the other hand, green hand players may also record World of Warcraft demo for their characters in asking game questions. With this, it is best to record WoW gameplay and make use of a screen recorder to do so.
Below are some of the screen recorders which can be used in recording World of Warcraft.
1. Wonderful tool – Apowersoft Free Online Screen Recorder
Method1: Apowersoft Free Online Screen Recorder
This is a web-based free screen recorder which does not require any installation and registration. It is compatible with both Windows and Mac operating system but it requires requires the activation of Java to run. It can record sound from the system, microphone or both. To know how to record Wow, simply follow the steps below. Furthermore, this tool can record HD videos. What is good about this is that it does not have any video recording time limit.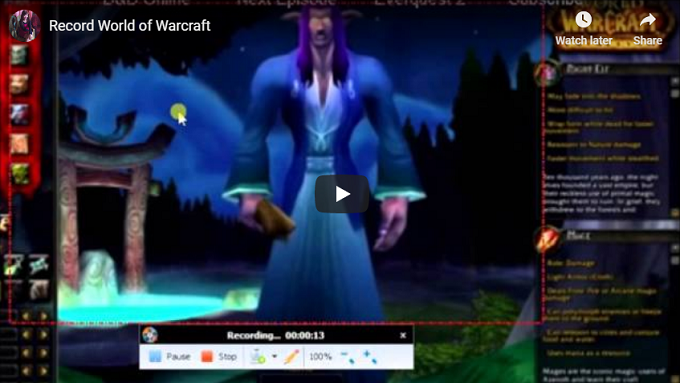 To know how to use WoW recorder, simply follow the steps below.
Go to Apowersoft Free Online Screen Recorder page.
Click on "Start Recording" button and then run the tool in your computer.
Choose the "Audio Input" and then click on "Record" and choose full screen. These tabs are found in the upper part of the tool.
Click on "Start" button to begin the recording.
Launch World of Warcraft.
Quit the game and then click "Stop" once you are finished recording the game.
To watch the video, click on "Play" button which is located at the bottom part of the tool.
This online tool has a pro version which is called Apowersoft Screen Recorder Pro. Aside from having all the features of the free one, this tool also has some other functions which might be very helpful to users. It has an editing tool which is a big help in enhancing such videos since it allows users to add arrows, shapes, effects, subtitle and more. If you want to record your demonstration in webcam and insert it into the video when recording, this tool allows users to do that. Just click the camera icon found in the editing tool. This is best in making video tutorial for WoW. In addition to this, this tool has a built-in converter which allows users in choosing formats to use so that the video will be compatible with some other devices.
Tips:
Apart from making the gaming video, you can also compose a gaming illustration. Although the "PrtScn" button on keyboard could capture the screen, you are unable to edit the image directly. If you want to make your captured images more intelligible, it's advisable to use a professional screenshot application. You can get more detailed information by checking this tutorial about how to screenshot World of Warcraft.
Method 2: Fraps
This recorder requires installation in your computer. It has free and paid version. The free version has a maximum video recording of 30 seconds only. So if you will record a long video, you need to buy the pro one. This World of Warcraft recorder has no editing tool and it has no built in conversion. This means that if you want to edit the video recorded, or to convert the video into other formats, you still need to download and install different software. To record World of Warcraft using Fraps, simply download the tool, launch WoW game and then press F9(hot key).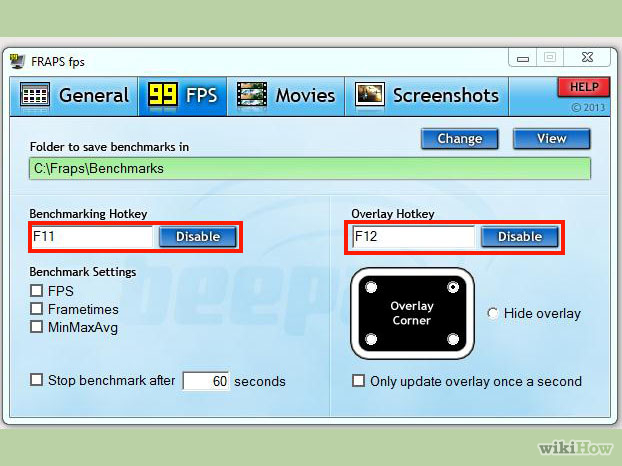 Method 3: Bandicam
Just like the other methods, this recorder also has a free and paid version. It needs installation in the computer as well. Furthermore, this tool does not have a video recording time limit. Additionally, if you are uploading a video on Youtube, there is so need for you to convert because videos taken from this screen recorder are Youtube compatible already. However it does not have any editing tool and a converter. It can't also record the narrator in camera. Simply click the "Record" button at the upper part of the tool to begin recording.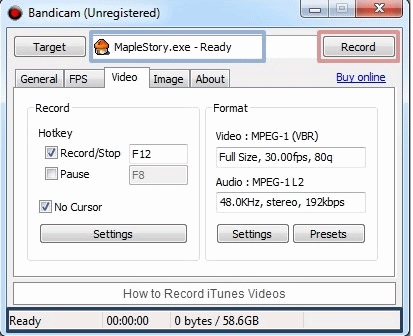 Anyone of those applications suggested above is able to serve as a wonderful WoW recording software. It is now easy to make a tutorial for beginners. Video tutorial for WoW will help them play the game easier and more convenient.