World of Tanks is one of the most popular online games nowadays. The game is focused on player vs. player basis where each player controls an armoured vehicle and tries to defeat one another. Although it is considered as popular, not all people know how to play it. This is not an easy game to play. A player needs a deeper understanding of the game in terms of the keys to use, techniques, and rules before playing it. This is one of the reasons why people record World of Tanks tutorials. The purpose is basically for the benefits of the starters and to show other users how good a player is in playing this game. In order to do this, a screen recorder is recommended to use.
Recommended screen recorders to record World of Tanks
EZVid
This is a screen recorder for Windows operating system. They say it is free but actually, it is not because they ask users to donate at least $9 for the development of the tool. It needs installation for you to be able to use it. This tool can record audio and video separately. In addition to this, this tool can record the entire screen of the computer which is good in recording a game tutorial. It as well possesses an editing tool allowing users to add texts and other effects in the video. This World of Tank recorder allows users to directly upload the recorded videos in Youtube. On the other hand, to achieve a high quality video, users need to set desktop resolution to 1280×720. To use this tool, simply go to EZVid page, download the tool, launch World of Tanks game and then start the recording.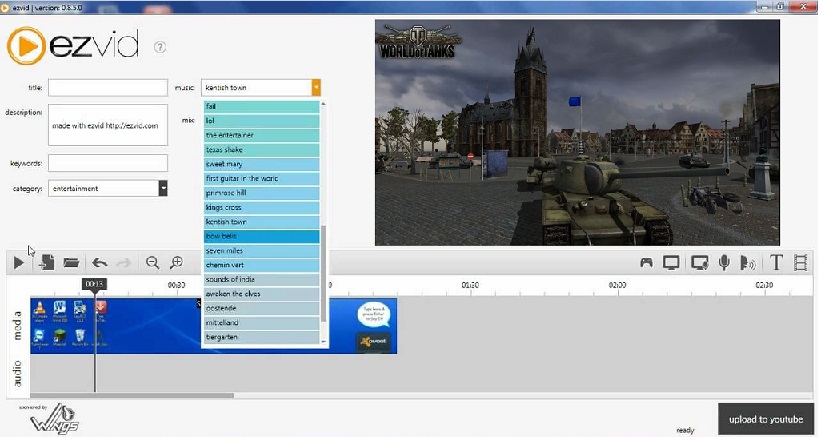 Screen Recorder Free
Recording World of Tanks is so easy using Screen Recorder Free tool. This is 100% free and it is so easy to use. Simply download the tool in the Screen Recorder Free site, install it and then click on the "Start Record" button. Just like the first one, this tool can record in full screen mode and it can as well record the system's sound. It does not have any editing tool which might be a big help to enhance the video recording of World of Tanks. In case you want to edit the video, you still need to download and install a video editor.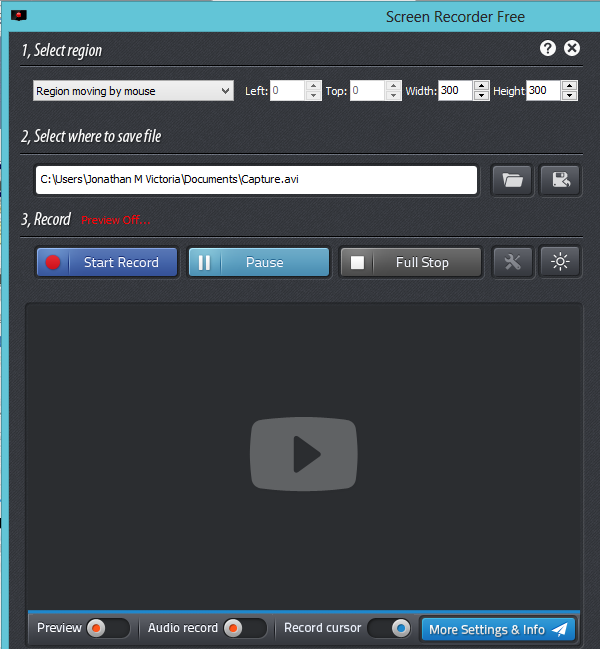 Apowersoft Free Online Screen Recorder
This is a web-based screen recorder. It does not require installation and registration. Additionally, it can record a part or the full screen of the computer which is good in recording a game. What is good about this free tool is that it does not have video recording time limit. This means that you can continuously record a long video of World of Tanks without any interruptions. To record a video game, follow the steps on how to record World of Tanks game.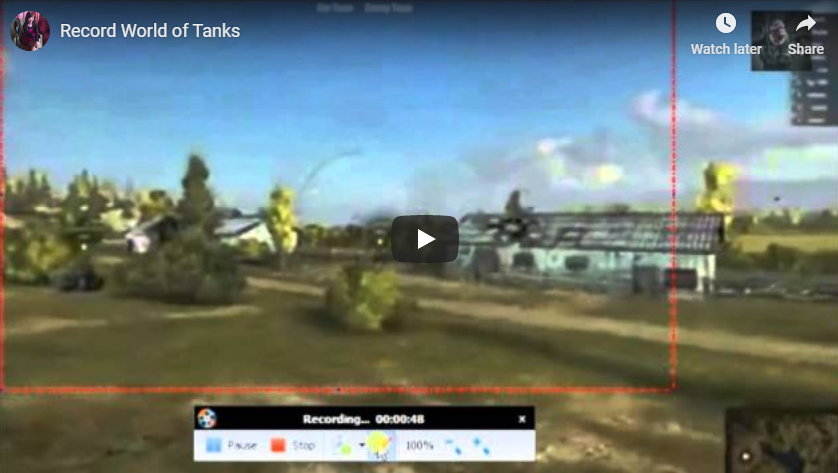 1. Visit Apowersoft Free Online Screen Recorder page.
2. Click on "Start Recording" button and wait for the tool to be downloaded in your computer (this tool requires a Java plug-in to work).
3. Launch World of Tanks.
4. Drop down "Audio Input" tab to choose which audio to record. Drop down "Record" tab and then choose full screen to record the entire screen of the computer. Both of these tabs are found in the upper part of the tool.
5. Click on "Start" button to start the recording and then click on "Stop" once you're done playing.
6. You can watch the video recorded by clicking on "Play" button which can be found at the lower part of the tool.
This tool also has a pro version called Apowersoft Screen Recorder Pro. It possesses all the features of the web-based one yet it has more extreme functions as compared with the online one. The pro version has an editing tool allowing users to edit videos by adding effects, subtitles, arrows, shapes, and more. Moreover, this tool has a built-in converter which can be used in converting the recorded World of Tanks video into other formats so that it can be compatible with some other device.
Those are the recommended screen recorder to be used in recording World of Tanks. People can now teach starters on how to play the game and they can as well let the other people know how good they are in playing the game.