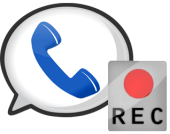 E-mail was the earliest form of Internet communication. Instant messaging applications then became available, which let users chat with each other real time if both of them are online. When VOIP or Voice Over Internet Protocol was developed, this made it possible for users not only to send instant messages to each other but to make voice calls as if they are using a regular mobile device. You may want to record voice chat for personal and for work or business purposes.
You may capture funny conversations with friends that you can listen to anytime or share with others. You may also record business conference for references or for review. There are various applications that you can use to make this happen.
Best Voice Chat Recorder
Apowersoft Free Online Audio Recorder
This is a free application that you can use to record audio chat. It is web based so it does not require any installation, which is convenient if you prefer not to install software on your computer. No matter what chat or instant messaging tool you are using, this program can efficiently record your audio conversation.
Go to the online recorder webpage and click start recording button to activate the program. Click on audio input and select system sound and microphone so it can capture both your voice and the voice of the other person or people involved in the voice chat or conference. Click the red start button to start recording. Click stop once done. The recorded file is saved to mp3 format, which is the standard audio format used on most players. This is how fast, easy and convenient it is to use this program. The only drawback is that it is not compatible with Mac.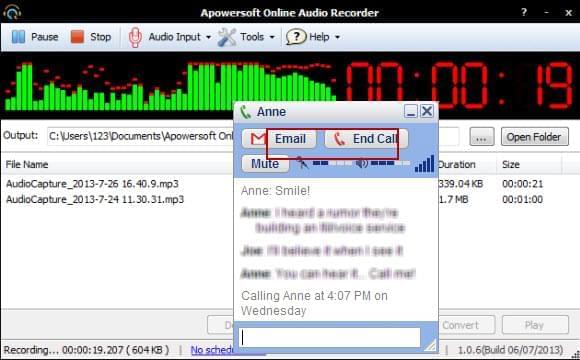 Audacity
This is an open-source and cross platform voice chat recorder and audio editor. It can effectively record audio conversations on any chat applications, whether you are using Windows, Linux or Mac. However, the user interface is not that intuitive so it's a bit complicated to use. Non-tech savvy users and those who are just starting to use the program may find it difficult to navigate the application. Though free, it also requires another program called LAME encoder to save audio to mp3.
Mac Voice Chat Recording Software
If you are using a Mac computer, you may use Mac Audio Recorder. This is one of the best programs that you can use to record voice chat on Mac.
This is a paid application but it is effective in recording audio not just on chats but on any audio source in your computer. You may adjust the audio settings before recording to get the quality that you want. You may also set hotkeys that you can use to conveniently start, pause, as well as stop your recordings. It supports various formats including M4A, MP3, AAC, FLAC, M4R, AU, AIFF, AC3, OGG and WAV. Click the record button to start recording and stop once done. That's the whole process.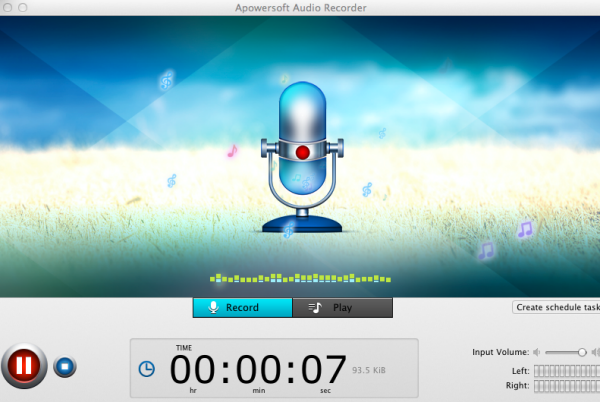 Comparison
If you want to use a free program that does not require installation for recording audio on your chat, Apowersoft Free Online Audio Recorder is the best option. It is straightforward that you can easily do the recordings even if you do not have experience on how to record voice chat. But if you are using Mac, Audacity is another option. It may be free but it also has disadvantages as it is complicated to use and it requires downloading a separate program. Another recorder that you can use for Mac is Mac Voice Chat Recorder. This may be a premium software but it is an excellent application for Mac that can easily record voice conversation.