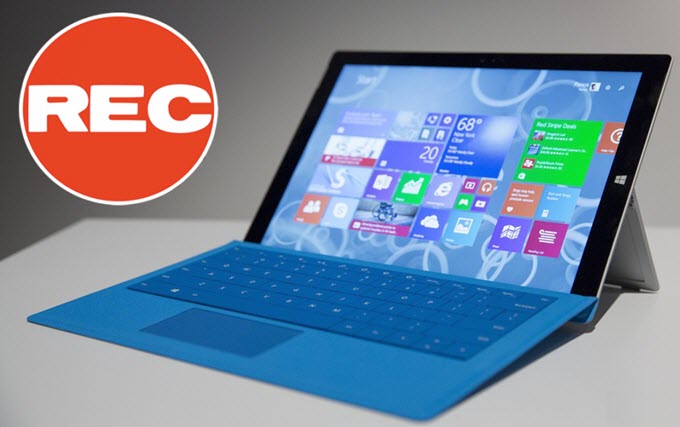 Microsoft Surface Pro has been considered as the best tablet ever released by Microsoft since October 2013. It has the features of a Microsoft laptop and runs with Windows 8 operating system. Additionally, it has a Type-Cover keyboard which can be attached in the tablet with the use of a magnet. Although it is considered as a laptop like tablet, it still has differences on laptops. Apart from its physical appearance, there are also some applications that are not compatible with Surface Pro. For those people who use complex applications (for editing, website making and more), the tablet is not recommended.
Yet it is considered as one of the best tablets, more people are still having a hard time on how to record video on Surface Pro because not all recording tools are compatible with this device.
How to Record Video on Your Surface Pro
Just like any other laptops and tablets, recording video on Surface Pro needs the help of an accessible application. With this issue, application tools are recommended below.
Record Microsoft Surface Pro online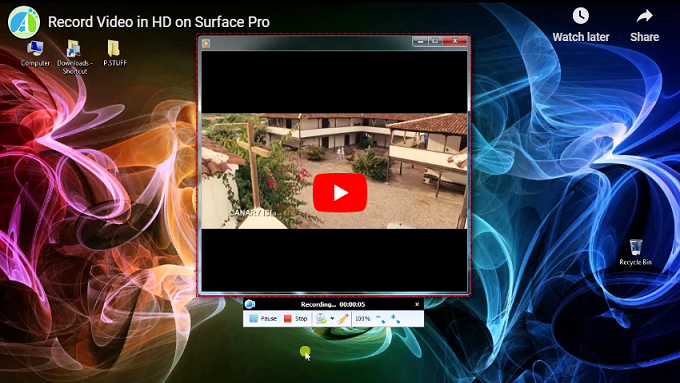 One application for you to choose is Apowersoft Free Online Screen Recorder. This tool is 100% safe and free. Since Microsoft Surface Pro utilize Windows 8 OS or late versions, many tools may not be comptible with this tablet. Fortunately, you can make use of this tool on Microsoft Surface Pro without compatible issues for it is a web-based tool. This tool can help you in recording an online video, movies which cannot be downloaded, as well as in making tutorials, presentations, and more.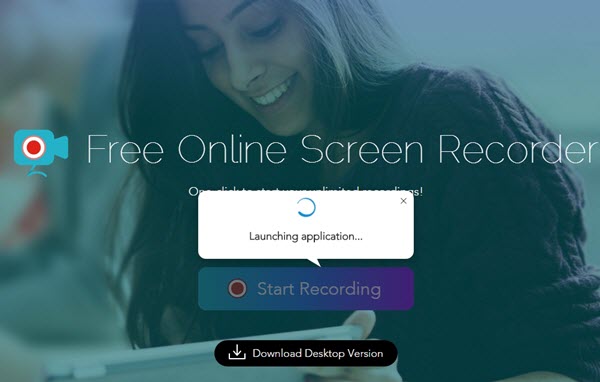 Moreover, you can record a video and sound at the same time and you can choose whether to record the system sound, microphone or both. Additionally, you can also record the full screen or just a part of the tablet's screen. Any activity on Pro screen can be captured easily. For your first-time visit, you need to download a simple launcher to activate the application for normal use. To do that, just follow the steps below: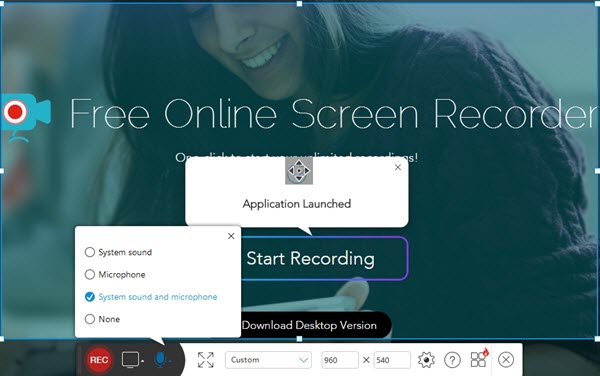 Go to the webpage of this Surface Pro screen recording application and press on the "Start Recording" button.
Find option menu and preset recording hotkeys, output formats and many other settings.
Choose the audio input source like system sound as you want.
Customize the area that you want to record. Full screen is also optional.
Once all done, click "REC" and it will start recording immediately. When recording, you can edit your recorded file by adding graphs, arrows and texts at the same time.
Click pause button to stop recording when you want to finish. And you can go on by checking the tick icon. If not, you can hit on cross icon and start over then.
Preview the video and select to save as video format. You can choose one from seven video formats and GIF is also available.
After publishing, you can find your video in the selected folder.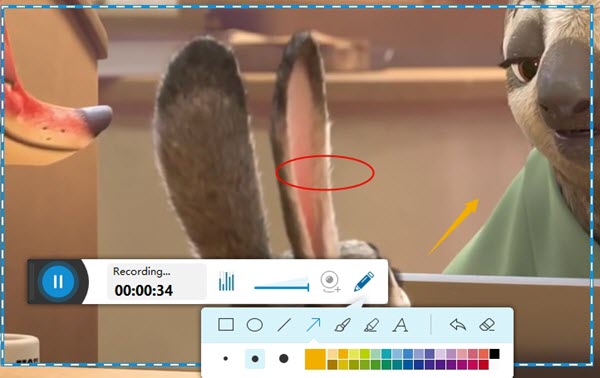 Employ Apowersoft Screen Recorder Pro
Aside from recording online, you can also make use of Apowersoft Screen Recorder Pro to record video on Surface Pro with Windows 8. This tool can be used even without the access to internet. Besides, this version of screen recorder can be compatible on different Windows version including 7,8,10. Instead of all the features of the online version, it also enables you to record your iPhone screen as well as create a task schedule. In order to record your tablet's screen using this software application, all you need to do is: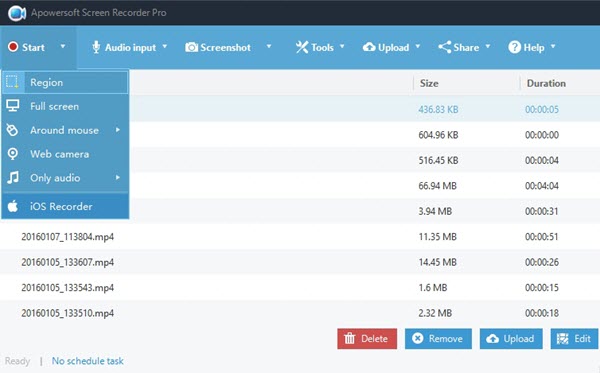 Download this program and install it on your PC. After that, just launch the program.
Configure the settings in the "Options" list and click on the "Audio Input" and decide whether to use system sound, microphone or both for the sound.
Drop down "Start" menu and choose one mode that you want to record such as "Region".
When you are ready, click "OK" to start recording. During recording, you can also add editing options to your video.
If you wish to stop the recording, simply click on "Stop" button and it will publish the file automatically.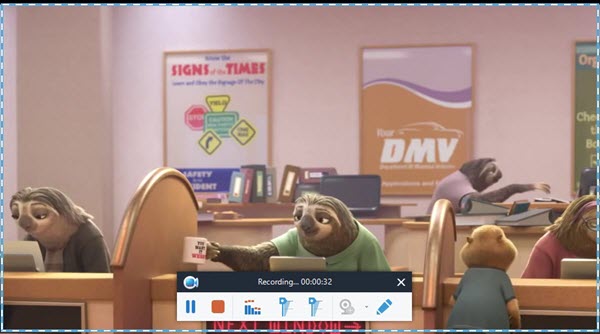 Moreover, aside from using it as a Surface Pro video recorder, you can also use this tool to record video from the webcam and take screenshots. You can as well edit videos by adding subtitle and other effects. You can also crop, trim and merge videos with this program. Apart from that, this application allows users to save the videos into different formats such as AVI, MP4, FLV, SWF and MPEG. Plus, you can convert one video file into another one.
Screen recording on Microsoft Surface Pro is just so easy. All you need to have is a reliable screen recorder just like the tools recommended above. These tools are not just for screen recording but they can also be useful in many other ways.