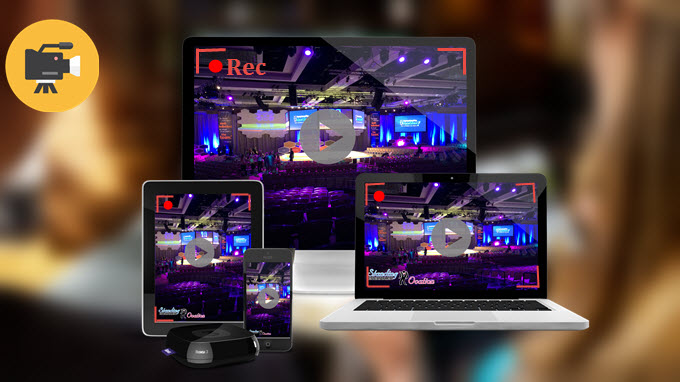 With our very hectic and sometimes erratic work or school schedule, catching up our favorite shows becomes more of a challenge rather than an entertaining experience. Sure that you can always watch replay episodes but not all events do have repeat telecast. Therefore, if you want to watch live streams such as special TV events, game matches, one-time episodes, exclusive broadcast and all others, you don't have to stop the things you are doing to catch them on time. There are tools and methods you can use to record live streaming videos for future playback or share on the web.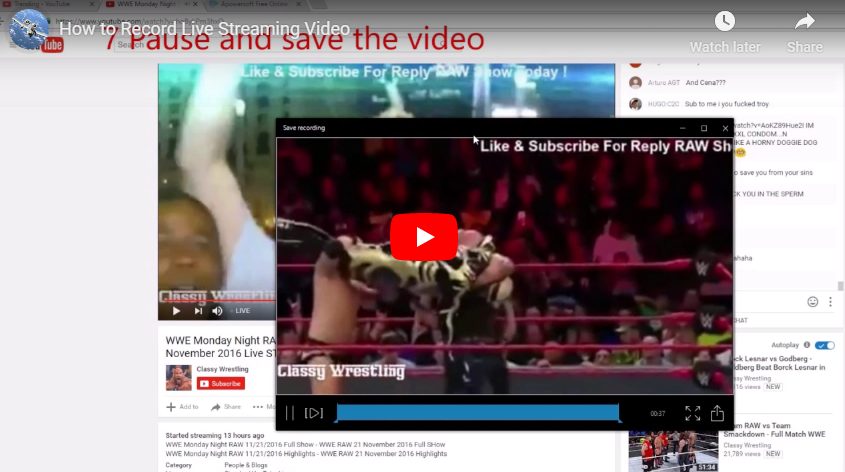 Two Easy Ways to Record Live Video on Windows
Record Live Events Maunally
Among the ways that can be used, Apowersoft Free Online Screen Recorder is highly recommended. With this very smart and feature-filled application, you can not only record live video streams but anything that is playing on your computer screen can be captured. You can use it to record PC games, movies, screen activity and the likes. Moreover, this tool supports recording audio activity, so you can utilize it to make product demos or video presentations, capture real time video chats and more.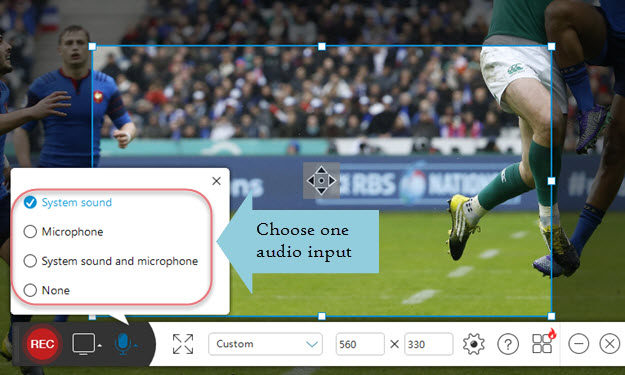 If you are a big fan of beauty contest and competition grand finals, you have no time to watch it, why not record your own live video using this live stream recorder? If so, you can watch the full telecast while saving it on your hard drive. This is the special feature of this screen recorder to capture live and on-going videos. Using it to record live stream is extremely easy, please check the simple guide below.
Go to the official page of this recorder and click "Start Recording" to launch it.
Open the webpage where the event would be broadcast.
Choose the target part and adjust video quality according to your desires.
Click the "Rec" button to start recording. When finish recording, just tap Pause on the toolbar and check tick mark.

Preview the recording and save it as video file or upload to YouTube, Dropbox, etc.
Capture Live Sports Match Automatically
Live basketball championship and you are not at home? How about the football finals everyone is waiting but you are stuck in the road? Recording live streaming videos like this together with special one-time airing TV specials can also be captured with ApowerREC for Windows. This tool offers 4 recording modes to choose from, whole screen recording, regional, game mode, and audio only. It also offers real time annotation, basic video editing, and file sharing. In automatically capturing a live stream, this tool has a "Task Scheduler" that can help you create a scheduled recording ahead of time. This means that you don't need to be at home before the show begins or wait till it broadcast live. You can simply set the time and record on-the-go.
Here's how to do it with this live stream recorder.
Download and install the program by hitting the button below.
After that, open this screen recorder, look for the "Task Scheduler" icon located at the bottom right portion of the tool and click it.

The task scheduler's panel will then pop-up, hit "New task" to launch the settings portion.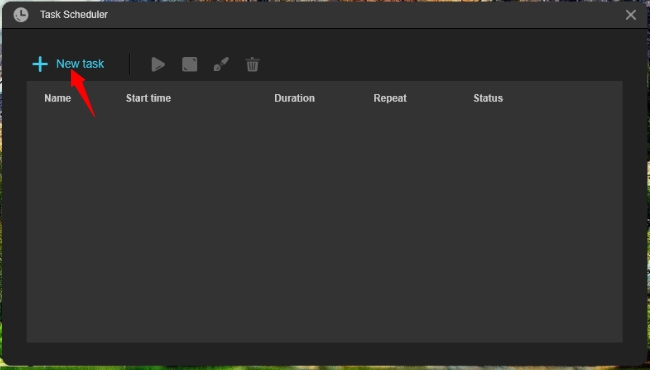 Now you can start setting up the start time, duration, recording area, audio and webcam inclusion, as well as the title. Click "Ok" to save the settings that you've made.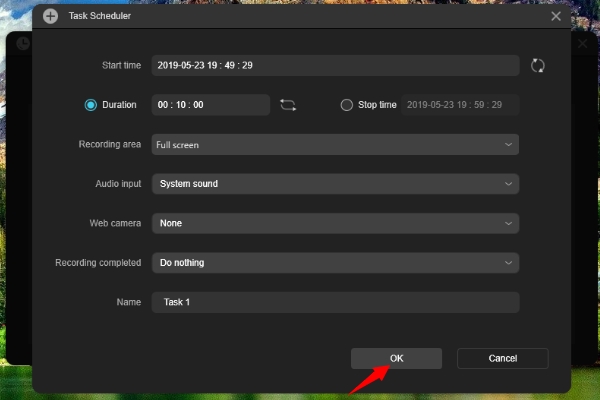 A countdown for your scheduled task will be displayed near the task scheduler's icon.

When the recording ends, the captured file will be included in the media library that this live video recorder have.
How to Record Live Video on Mac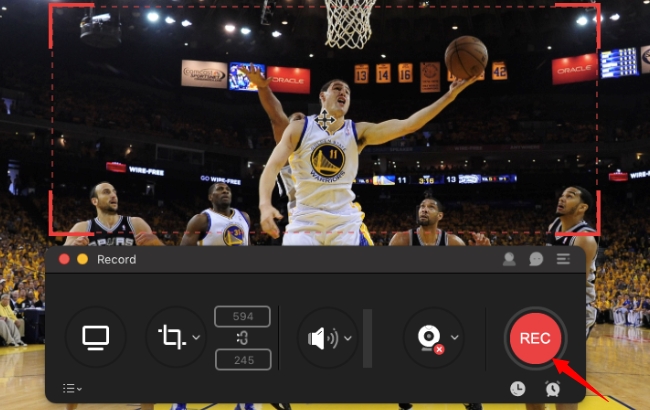 If you happen to own a Mac computer, you can also record live streaming video using QuickTime. The built-in media framework of Apple can capture videos by simply clicking file and new screen then a small recording window will appear. Though, bear in mind that this technique does have limitations. You can use ApowerREC for Mac instead if you want more flexible capturing abilities and different customization options.

With it, you can record live streaming video, capture webcam videos, schedule recording tasks, publish HD videos on different social streaming sites and more. Another interesting function that this tool has is the "Auto Stop", which allows users to immediately stop the recording when the set time is reached. Anyway, you can download it from below to give it a free trial.
Recording live streaming videos is easy. All you need is to have the right tools and specific steps in mind to make it happen. Although, bear in mind that choosing a versatile and over the top recording software is imperative if you want to capture live streams without a sweat.