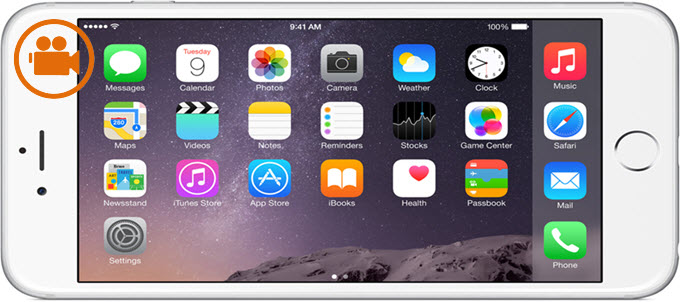 Gazing with eager expectation for new generation of iPhone, iPhone 6 & iPhone 6 Plus were released on September 19, 2014. It's as expected that this sensational event in 2014 arose a new purchasing tide of iPhone. Undoubtedly, many people are extremely curious about iPhone 6 & iPhone 6 Plus. Perhaps, the best way to fulfill their desires is to record iPhone 6 screen as a video to show new features or fresh technical progresses. Moreover, the phone screen video can also keep your amazing skill in playing phone games, which is suitable for gamers. Here're some wonderful applications which perform great in recording iPhone screen.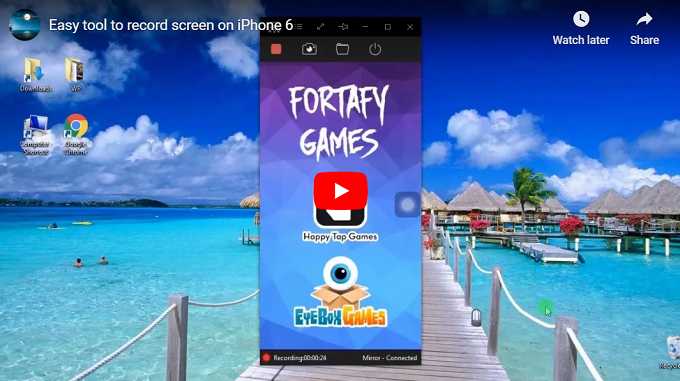 I. PC-based applications for phone screen recording
Apowersoft iPhone/iPad Recorder
This is a powerful application that can record anything on your iPhone/iPad screen along with audio. You can use it to record games, tutorials, video chats and many more. There are 720p and 1028p resolutions for you to record screen as videos. And the videos recorded are of high quality. What's more, there are various formats for you to choose, such as MP4, WMV, AVI, FLV, VOB, ASF, GIF, etc.
Undoubtedly, this is the best screen recorder for iPhone 6. Once you've launched this iOS recorder, your iPhone will detect the PC automatically as long as they are in the same Wi-Fi environment and thus your iPhone can be connected to PC wirelessly. To use this tool, the very first step is to download and install this application on your PC or Mac.
After installation, launch it on your PC.
On your iPhone, slide from the bottom to open Control Center and press the "AirPlay" tab. Then you'll see an item shaped like a PC screen with your PC name on it.
Then tap this icon and turn on the "Mirroring" option. After that, your iPhone screen will immediately mirrored on the PC screen. You can now do whatever on your iPhone, and the activities will be shown on the PC screen without any lag.
On this recorder interface, you can find the recording icon at top left. Click it to start recording.

To stop recording, you can just hit the stop recording button on the top left and a folder will pop up instantly with the recorded video in it.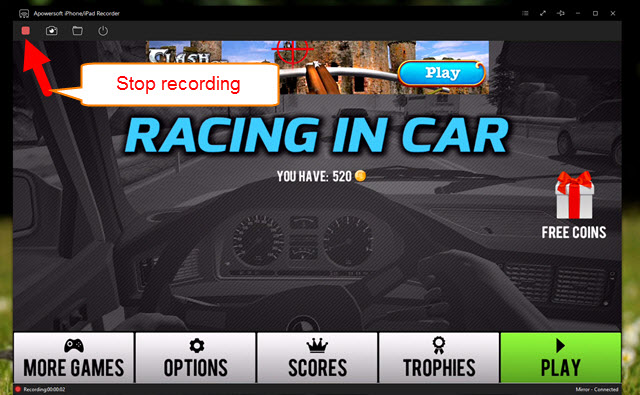 Pros: Easy to use, provides good quality recording and multiple output formats.
Cons: PC and your iPhone need to be in the same environment.
QuickTime
This application won't be unfamiliar to Mac users. It's the default media player on Mac. Absolutely, QuickTime is also compatible with Windows OS. Although it's a media player for music and video, screen recording and movie recording are supported as well which are rarely known by most people. In the meanwhile, QuickTime is also an easy using tool. Upon connection of PC and iPhone, this screen recorder for iPhone 6 allows you to capture phone video as MOV file in fine quality. However, the MOV file is not so popular that couldn't be played on most of players.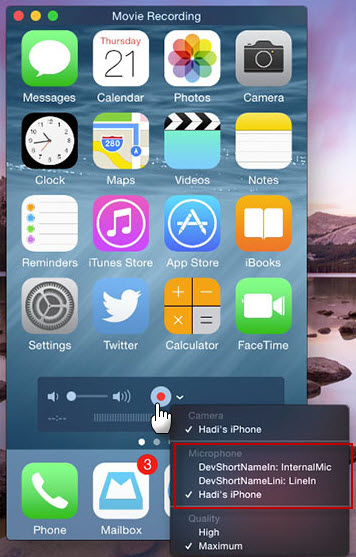 Pros: Free and convenient to use. Good quality for recorded video.
Cons: Only support saving as MOV format.
Apart from the two ways above, there're two efficient apps can record phone screen directly on device.
II. Screen recorder apps for phone
AirShou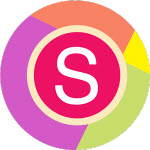 Different from the former two solutions, Shou is a mobile-based app to record iPhone 6 screen. Users can record their phone screen directly. Also, it offers several resolution and orientation for making screen videos based on your requirements. When using this app, you can even broadcast the screen to http://shou.tv. Besides, it allows users to record their screen as long as they like without any limits, ads or watermark. However, some users complain that recordings would turn into black screen and this app sometimes quit unexpectedly.
Pros: Free from ads, time limits and watermark.
Cons: Some recordings will turn into black screen. A red navigation bar will be attached on screen.
iRec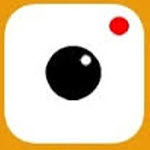 As Apple users updating to newer iOS version, they have to use iRec 2.0 to solve the incompatible issue. This new version of iRec requires using computer for installing iRec. To get this app installed, simply navigate to its official page to download IPA. Then you need to download Cydia Impactor, drag the .iPA into it and sign in using your Apple ID. After that, you can install iRec successfully into your iPhone/iPad and utilize it for making screencast.

Though its installation steps are a little bit complicated, it can still serves as a workable screen recorder for iPhone. It features the ability of recording microphone sound along with video. The phone screen video would be more vivid with this app. But note that, there'll be a red navigation bar attached on the top of screen, which is unremovable.
Pros: High quality video recording. Record microphone sound along with video.
Cons: Requires computer for installing app and the installation steps are not easy. Unremovable navigate bar may influence recording visual effect.
Bottom Line
Each of those four solutions above works great in iPhone 6 screen recording. Comparing with the other three methods, the functions of QuickTime are too limited to fulfill people's needs in video sharing or screen editing. The unremovable navigate bar of iRec and AirShou may fail to reach perfect visual effect. Considering that most people haven't got jailbreak iPhone 6 yet and few of them are willing to take a risk to jailbreak their phones, Apowersoft iPhone/iPad Recorder would be a nice choice for its multiple functions and equivalent convenience. Download it now by clicking the button below.