Netflix is an American provider of internet live streaming with monthly-basis payment for viewers. It has a slogan of "Watch TV shows & movies anytime, anywhere. For one low monthly price", but this does not mean that subscribers will be able to watch shows and live streaming that they missed in a specific time. With this, it is recommended for subscribers to make use of screen recorder to record from Netflix in order for them not to miss the show they want to watch. Here are several usable screen recorders which you can take to capture videos, live streaming, movies and different shows on Netflix.
How To Record Videos From Netflix?
Apowersoft Free Online Screen Recorder
This is a web-based free tool which does not require any installation in the computer and registration for an account. Furthermore, this can capture the entire screen or a part of the screen. It can also record sound from the system, microphone or both. Another good thing about this tool is that it does not have any recording time limit so users can record even for the entire day.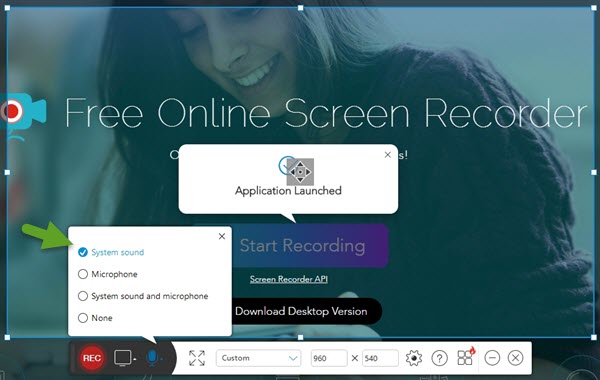 To record movies from the internet using this tool, follow the steps provided below.
Go to Apowersoft Free Online Screen Recorder page.
Click on "Start Recording" button and run the tool in your computer.
Open up audio input menu and choose on system sound before recording Netflix show.
Click on "REC" button to start recording the show. Once done, click on pause button and tick the icon to go ahead.

Then you can preview your video clip and choose to save as video file. After that, your video show will be stored in the output folder.
Apowersoft Screen Recorder Pro
Additionally, this free online tool has a desktop version called Apowersoft Screen Recorder Pro. This pro version comes with extreme functions which are quite beneficial in recording. In case in case you want to record a show during your absence, this can help you with its "Task Scheduler" feature. Users can preset the start time, duration and stop time for the recording. Once all of these are set, the screen recorder will automatically start when the scheduled time occurs.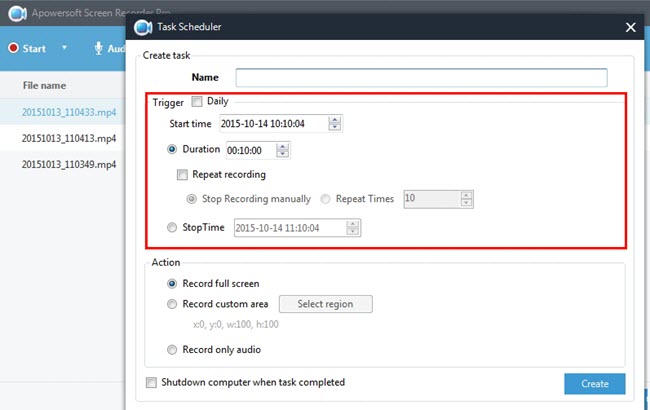 Here is how you can make a schedule to record Netflix show. The very first step is to download the program on your PC.
Launch Apowersoft Screen Recorder Pro on your desktop.
Drop down the "Settings" list and find "Task Scheduler" and a new window will appear.
On the new window, fill up the necessary info to record your show (task name, start time, duration, stop time, capturing mode).
Click on "Create" button and you could see the task in the lower box. The task will start automatically at the specific time you set.
Moreover, after recording completion, one can upload your video to YouTube directly. Just drop down the "Upload" list and click "Upload to YouTube", then you can share your fancy movies with your friends easily.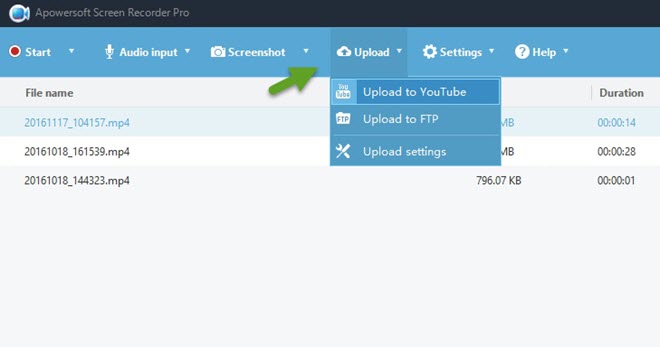 Fraps
This is a desktop tool with free and paid version. The paid version allows users to record videos in unlimited time. Actually, just like the other solutions above, this tool can also record both video and sound.To use this tool, download it in the Fraps page then install it in the computer. Launch the application and then set a hot key for the recording. Open the Netflix show you want to record then press the hotkey selected to start with the recording. To stop, press the selected hotkey again. However, it has no scheduling task which can help in recording Netflix shows when you're out and it does not have conversion and compiling feature. You still need to have another tool to do such things.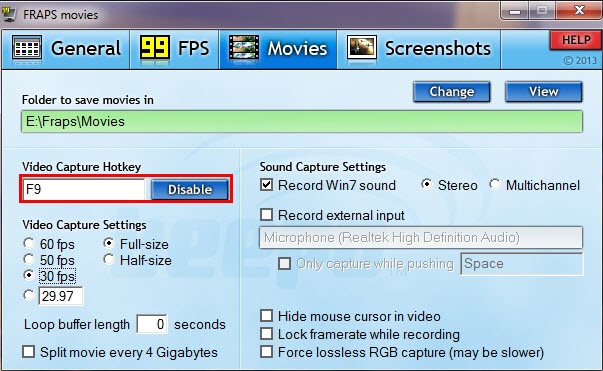 Jing
Jing requires users to sign up for an account before using. It can also record the entire screen or just a part of the screen. Furthermore, just like the first method, this can also record system sound and microphone. To use this, download the tool in the Jing page, install and launch it in the computer. Sign up and then you'll see a sun-like icon in the upper part of your screen. Find the "Capture" icon and click on it. Choose the region and then start the recording. After that, click on "Stop" when you're done.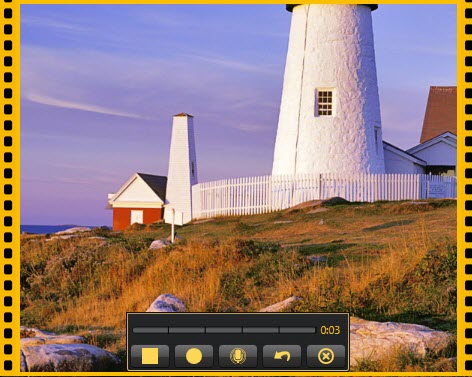 Those mentioned above are the options for you to record from Netflix. All of them can help all subscribers of Netflix but only the first one has all the features they might be needing to record conveniently.