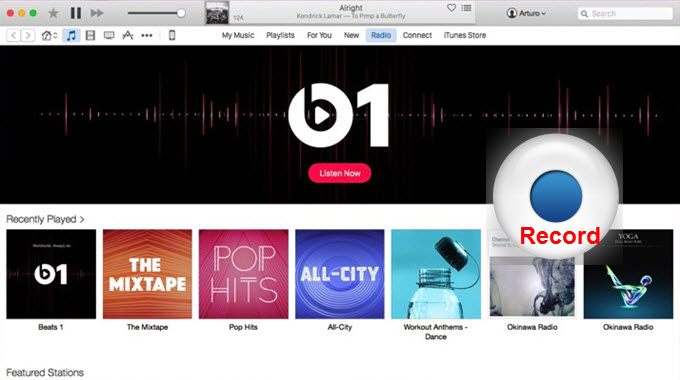 Beats 1, as a part of Apple Music streaming service, is a live radio station which broadcasts to more than 100 countries worldwide. As Apple introduced in its WWDC 2015, it is a 24/7 non-stop radio which brings awesome music programs include music shows, headline interviews, music reviews and etc. Except listen to the aired content, users are also enabled to build their personal station by searching and selecting songs, albums or artists. This online station brings so much fun, but you're still not able to access it in the place with internet restriction. Luckily, you can take advantage of Beats 1 recorder, a handy tool which can record streaming music on Beats 1 while you listen to them. In this case, you can save your favorite music and shows and enjoy them at any time.
Basic Way for Recording on Beats 1 radio
If you don't want to install third-party software on your PC for radio recording, Apowersoft Free Online Audio Recorder could be a reliable choice. It is a browser-based tool which highly compatible with lots of browser like Google Chrome, Firefox, IE, Safari, Opera and others. Besides, it could run smoothly on both Windows and Mac operating systems. The tool offers the easiest way to do the trick, the detailed instructions are given below:
Go to the page of this free radio recorder, click "Start Recording" button.
A window will pop-up to remind you run launcher, just hit "Allow" right away. Please make sure that you are using the latest version of launcher. Only in this case,the tool can be loaded seamlessly.
Select the "Audio Input" as "System Sound", open your iTunes and navigate to Beats 1.
Enjoy Beats 1 radio as you usual do. When stumbling upon the interesting content, hit "Start" icon on Apowersoft Free Audio Recorder to record from Beats 1. During the recording process, you can minimize the tool, letting it work in the background.
Click "Stop" icon to end recording. The recorded file will be displayed on the tool's library, simply double click to play it.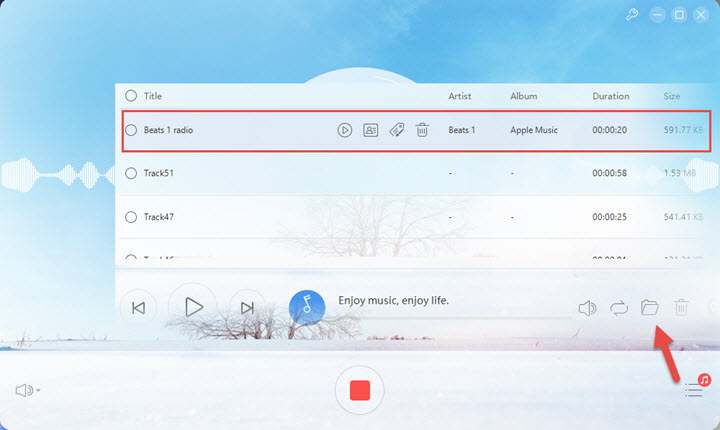 In addition, you are suggested to use "ID3 tag Editor" to manage Beats 1 radio after recording.
Advanced Method to Record Music from Beats 1 radio
Streaming Audio Recorder is a powerful desktop software which provides a more convenient solution to record audio on Beats 1. It has a wide selection of formats and quality standards, so you can choose the right one for playing on any player or device. It comes with a smart ID3 identifier which is capable of automatic adding music info while recording the songs. Moreover, it empowers you to create playlist within simple clicks. Let's see how can you record and organize Beats 1 radio off net.
i
Download and Install Streaming Audio Recorder
Click the above "Download" button to download the software on your PC or Mac, take a little time to install it by following the guide.
ii
Configure the Settings
Run the software, open "Settings" menu then enter "Record settings". Select the desired output format and folder first. At the same time, it is suggested to tick the box before "Automatically identify ID3 tags when recording completes". Then, set audio source as "System Sound", hit "OK" to apply the settings.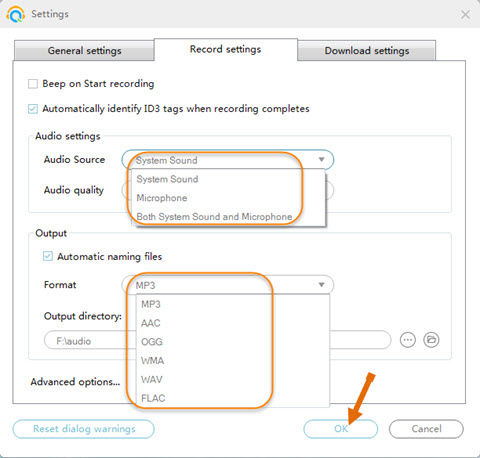 iii
Record Beats 1 radio
Listening to Beats 1, click record button to record the radio. When it records the music tracks, the ID3 tags will be added to the file. Once done, again click the same button.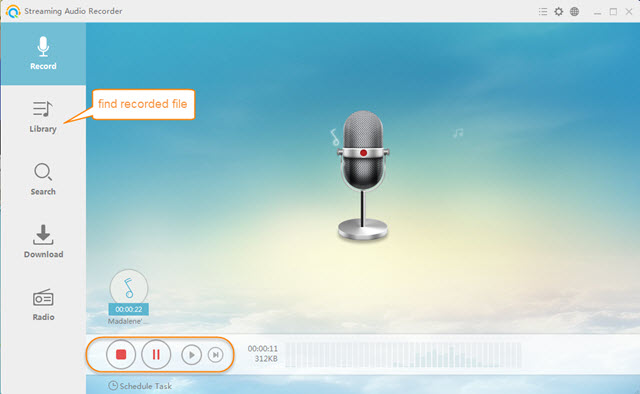 iv
Create Beats 1 Playlist
Enter "Library" interface and choose "Create Playlist" on the right top corner. Name the playlist, then click plus-shaped icon to import the recorded Beats 1 songs into it. Done, you can enjoy the playlist now.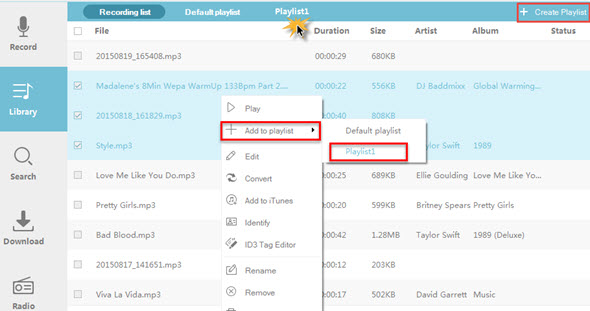 Assuming that you are the fan of a program on Beats 1, you can use the schedule recording mode to record radio at the set time automatically. Below are the steps on how to do it:
After launching the Beats 1 recorder, click "Schedule Task" icon on the bottom of interface.
Set the "Task name" and "Trigger" at your will. Please note that you should set the correct start time or duration for recording audio as planned. According to the schedule of your wanted program, you can add several tasks to save the effort.
Next, click "Create" and "OK" button to confirm the tasks.
Open the radio, do anything you want or even leave the computer. When reaching the time point, the recorder will auto-start recording.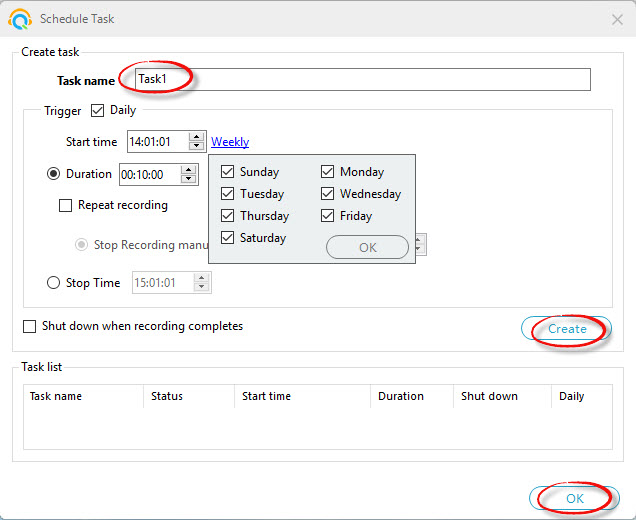 The recorded audio will be stored on your hard drive, just click "Open Folder" to find it.
Furthermore, to meet users' needs in different aspects, the software provides audio editing, audio conversion and CD burning functions as well. In this case, you can save Beats 1 in variety of ways.
Maybe it is hard for you to choose a Beats 1 radio recording program between them, then you can refer to the simple summary. Apowersoft Free Audio Recorder is a free app and can be served as a qualified audio recorder. Streaming Audio Recorder, though it's a premium software, provides the one-stop method to record, manage and collect Beats 1. Try them now, get the preferred one for yourself.